You are trying to open a video on WhatsApp, but when you press play, the message appears Unable to play video? You encounter the same problem when you try to open a movie in the Gallery of your Android mobile device? Well then you are, surely, in the same situation as me a few days ago.
Read on and I'll reveal the solution to resolve the error message: Unable to play video with WhatsApp.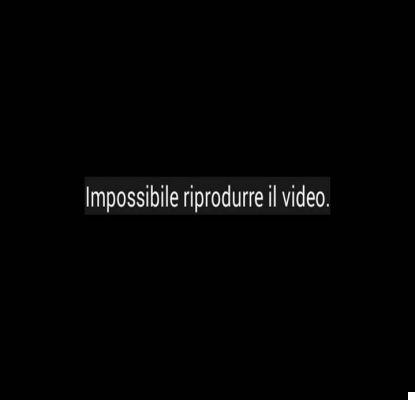 After various searches on the Internet I tried to solve the problem, relying on the various solutions proposed by forums and blogs. Some proposed to change the resolution of the camera (open the camera, go to camera mode and in settings reduce the video quality: from 1080p fullhd to 720p hd), others even of uninstall and reinstall WhatsApp, by downloading it again from the Google Play Store. All to no avail.
What happened to me a few days ago is that I inadvertently chose to view the video received on WhatsApp with the Google app, Gallery. It often happens that Android asks which app you want to view or launch the received photo or video with.
Not only that, if in the window "Complete action using"Choose the button Just once, the Google operating system will continue to offer you the choice to make also next times; but if you choose Everlasting, as in my case, Android will always set the video to open with the Photos app, generating the famous error Unable to play Android video. Therefore?
The solution is to intervene directly on the Google app Gallery. For the uninitiated, the app is present, on Android devices, among the Google apps. The strange case is that Android offers you to open images with Google Photos even if it is not actually properly installed yet.
To resolve the error message Unable to play video on WhatsApp it is therefore necessary to go to Settings> Application manager> All (s) and click on the buttons Clear data, Clear cache e Delete presets (if active).
When finished, go back to top WhatsApp and try to open the received video. If the window appears Complete action using with buttons Just once o Everlasting, it means that the problem has been solved. But next time try not to make a mistake but to select the app Video.
In case the error was Video Codec not supported, you have two options or try to download yourself MX-Player one of the best video players for Android, or resize the video resolution by relying on VirtualDub.
For mobile devices you can resize the video resolution by relying on Video Dieter 2 for Android or Video Compressor for iOS.
ALSO READ:
How to fix WhatsApp error codes (3108, 101, 498 ..)
WhatsApp does not download the photos
How not to save Whatsapp photos to gallery