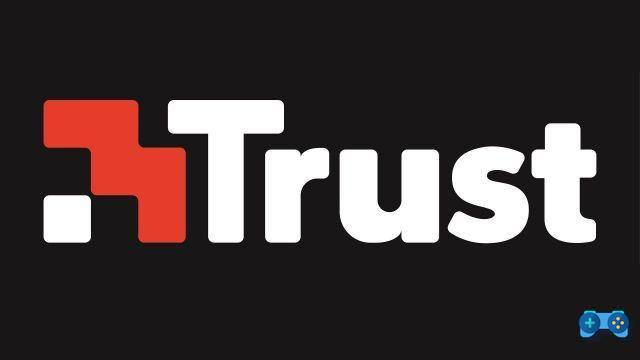 Trust, a leading company in the sector of quality digital accessories, adds two important new pieces to its gaming line-up by presenting the new premium chairs GXT 716 Rizza e GXT 705C Ryon. The first, characterized by a large RGB LED lighting compartment and wireless remote control, offers maximum customization for each gaming station, while GXT 705C Ryon it stands out for a high degree of ergonomics conferred by the use of dedicated materials. Both seats have been designed to guarantee hours and hours of sessions with maximum aesthetic and ergonomic customization.
GXT 716 Rizza: maximum immersion and style
The chair GXT 716 Rizza is characterized by the presence of illuminated profiles from a sophisticated sector LED RGBOver 350 setup lighting, able to give the player an enveloping and immersive experience, with visual effects completely Customizable: from the possibility to choose between 12 fixed colors to the 350 available combinations, through the practical wireless remote control Supplied. The lighting system is powered by a Powerbank stowable, together with the remote control, in a convenient side pocket. The Rizza chair, then, not only offers a high level of customization of its setup, but also a high degree of comfort. Made starting from a resistant metal frame, the seat offers all the freedom necessary for long gaming sessions, thanks to the reclining backrest and the presence of a lifting mechanism to gas di 4 class. Finally, the provision of lumbar and cervical supports avoids excessive overloading of the areas typically stressed while sitting.
GXT 705C Ryon: A tailor-made camouflage station
During long gaming sessions it is important to have a high degree of ergonomics. The station must not only be able to follow every movement, but also make the gamer feel comfortable and at ease. For this, through the new camouflage color of the premium chair GXT 705C Ryon, Trust wanted to combine style with ergonomics. Starting from a frame in wood, solid and flexible at the same time, Trust has created a comfortable and supportive design, through the use of a special foam ad high density, finished in a pleasant synthetic leather in polyurethane us camouflage texture, as padding for the seat and armrests. In addition to the high-quality molded foam padding, the chair Ryon offers maximum adjustment possibilities: it is possible, in fact, to rotate the seat in any direction and change the angle of the backrest, to always find the right position. As with Rizza, height adjustment is ensured here too by a high-quality gas lifting mechanism from 4 class.
Availability and prices
The GTX 716 Rizza and GXT 705C Ryon gaming solutions from Trust are available in the best physical and online stores at a recommended price, respectively, of € 265,00 and € 185,00.
For a complete overview of the features of GXT 716 Rizza, visit: link.
For a complete overview of the features of GXT 705C Ryon, please visit: link