Do you want run and save the screenshot on the Samsung Galaxy Tab S2 but you don't know how to do it? If you find yourself in trouble and you don't know where to start, then I suggest you continue reading because in a few steps you will learn how to do it.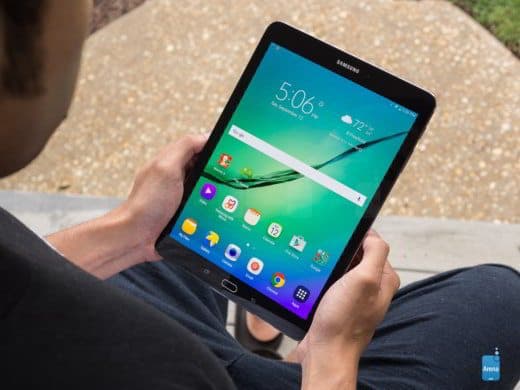 In this post I will show you a guide to take and capture screenshots on Samsung Galaxy Tab S2, quickly and easily. You must know that the Samsung Galaxy Tab S2 tablets are a valid alternative to Apple's iPads. They are perfect for multimedia and optimized for content viewing. Smaller batteries for shorter battery life, the Galaxy Tab S2 is an octa core with 3GB of RAM and 32GB of internal memory expandable with microSD. The resolution for both the 8-inch and 9,7-inch versions is 1.356 x 2.048 pixels with a capacitive Super Amoled touchscreen. The cameras are: the rear 8 MP and the front 2.1 MP.

Come fare screenshot Galaxy Tab S2
Are you recently in possession of the new Samsung Galaxy Tab S2 tablets and need to take screenshots? If you don't know the Samsung Galaxy Tab S2 are equipped with Android 5.0 and to run and save the screenshot on the Samsung Galaxy S2 9,7 and Samsung Galaxy Tab S2 8, you have to press the "POWER"And"HOME"For a few seconds.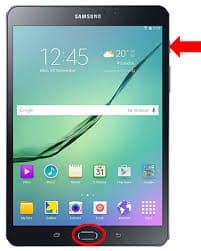 POWER (On / off key) + HOME = Screenshot
If successful, a message should appear at the top of the screen to let you know that the screenshot has been captured.
Another way to screenshot on Galaxy Tab S2 is through the Palm Swipe feature.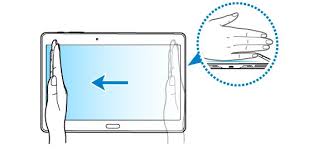 Go to Settings> Movements and Controls and activate the function Palm Swipe (Screenshot with hand side). Go to the screen you want to capture and place your finger on the left side of the screen and swipe right until you see a white frame appear on the edge. The screenshot will be saved in the Gallery app, in the screenshots folder.
BUY ON AMAZON: battery, cover, film, earphones, Galaxy Tab S2 case