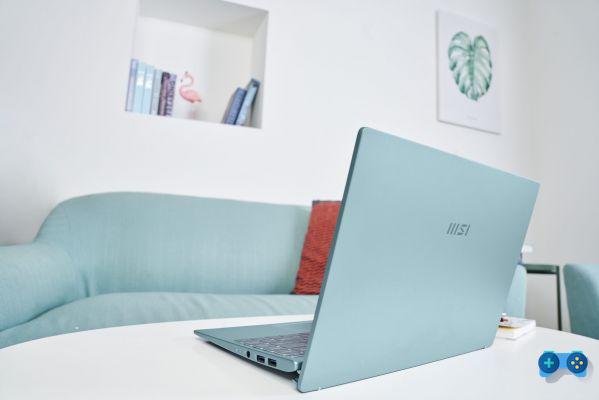 The new laptop MSI Modern 14 it is available in four colors: Carbon Gray, Blue Stone, Urban Silver and Neige Mousse. We could say that MSI is really focusing on elegance with regards to these new laptops, which are indispensable right now, especially in the case of smartworking or Distance Learning.
But the MSI Modern 14 is not just that. Indeed, it is also suitable for those who want use a PC to pass the time, like watching a movie on Netflix or some video on YouTube. Also, if you wanted to manage social channels without too many problems, MSI has thought of this too.
The laptop was made using an ultra-light type of aluminum, in fact, weighs only 1,3 kg. But it is not only light, it is also thin, since it has a 16,9 mm profile. Therefore, the concept of portability is taken to extremes, since it can be placed in any bag and takes up very small spaces. It is perfect for a desk.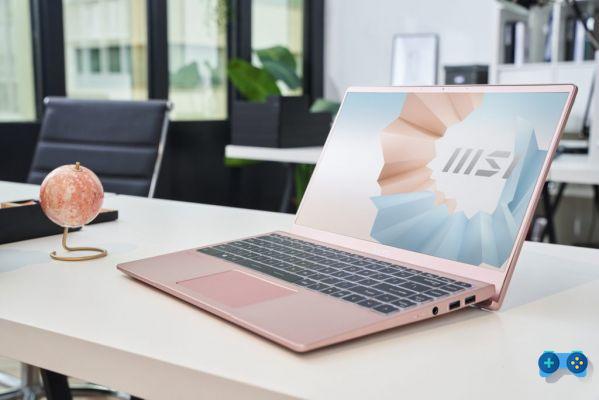 Does light and thin mean easily damaged? No. The MSI Modern 14 uses it MIL-STD-810G military standard, and this makes it particularly resistant to shocks. In short, if you live a life of constant movement, this laptop is perfect for you.
Speaking of technical capabilities, the MSI Modern 14 is equipped with Intel's signature 11th generation processors, which either an i3 or an i7. Yes, this laptop will have different configurations, allowing you to buy the one that best suits your needs in relation to budget and performance.
Its display is a 14 IPS-level FHD and HD webcam, perfect for those who have to attend meetings or have to attend the classroom because of the DDA. As for the sound system, the MSI Modern 14 supports up to 24 bits at 192 kHz, so whether you are listening to music or someone on the other side of the screen, you will be able to hear the voice in a crystalline way.
When will all this be available? From mid-January with prices starting from 579 euros. Not bad for an MSI!