The USB key is a small and delicate device, so always take some precautions when it comes to using it to carry documents and files with us.
Of daily use, today we can find models of all kinds: from the microscopic ones to the larger ones, with every possible shape and with enough space to satisfy all tastes. They range from the classic 4 and 8GB up to the most capacious models. There Kingston has created a USB key capable of holding even 1 Terabyte. Even without going that far, a medium-sized USB stick could allow us to carry everything we want with us without much difficulty. A USB key is nothing more than a portable hard drive, useful for holding music, videos and maybe something to read.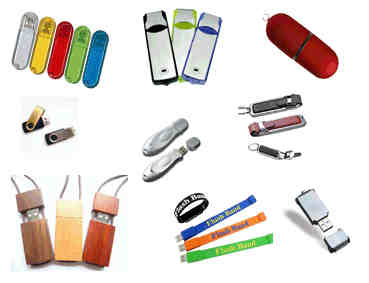 In case we want to decide to listen to music and see a good movie, it is better to take it with you VLC media player, (the installation program weighs only 43MB and is free), as far as reading the so-called electronic books is concerned, we can carry with us a large amount of volumes and a good program that will help us manage them and convert them into different formats is caliber (no need to install it, it weighs about 40MB and is free).
The list of pleasant things would not be complete without games and programs. Lupo Pen Suite offers a collection of games and programs of all kinds just for USB keys and is available in three different versions: Full, Lite and Zero.
To have tools for the office available, we recommend:
SilveOS, a real operating system that works in the browser window, without the need for any installation.
WinPenPack, is a collection of useful programs for business people ranging from document management to security, to including graphical programs, file sharing tools and utilities.
Other proposals of this type are OpenOffice portable e PortableApps.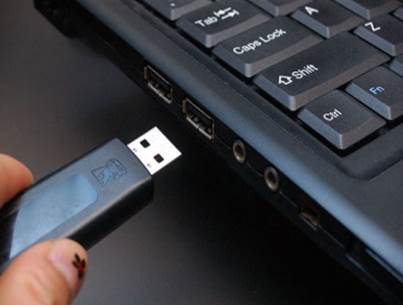 Here are some tips that are always useful to have a USB key always at the top:
First of all, we protect our key from dust and humidity or accidental shocks by using the protective cap or a lid;
we use a hook or key ring in order to help us avoid the risk of loss;
before carrying out any type of formatting we consult the manual supplied or we check that no special software or programs useful for use are pre-installed inside them;
we always use the safe removal of hardware when we remove the key from a USB port. In this way we will avoid risks for the documents and for the key itself;
we organize the contents in foldersand just like your computer hard drive;
in case we run into a malfunction we try to use the control software Check Flash;
in case of problems with the computer we can load in its memory a software antivirus o anti-malware, as Spybot Search & Destroy, and transform it into an external support;
le USB 3.0 keys they are up to 10 times faster than 2.0 but to use them our PC must be equipped with the right ports, otherwise they will work anyway but at the lowest speed;
our USB key can become a formidable tool for the protection of our PC, using Predator and inserting it the PC works, removing it the PC is blocked;
thanks to the function ReadyBoost, on Windows Seven, our key can improve PC speed and performance. All you need to do is enter the key and from the menu autoplay activate the function. Or right click on the removable disk icon.
After having worked so hard to fill our USB stick with content, there can be nothing worse than losing it. It is not only about losing the data it contains, but also about endangering ours privacy.
In this regard, there are specific programs for the security of USB keys. Some allow you to enter passwords that prevent access to data. Others, however, offer an even more complete solution thanks to the encryption some data. The Net offers a large number of alternatives in this sense, there is only the embarrassment of choice. A free program that makes the data contained in a USB stick illegible to those who do not have a password and that we would like to advise you is TrueCrypt.