The best alternatives to Skype. Here is a selection of good replacements for Microsoft's famous video calling software.
Since Microsoft bought Skype in 2012, making changes and adding several features to the point of integrating it into the Office application suite, many users have not frowned upon this acquisition with subsequent changes, and have seen fit to migrate to other similar applications. able to constitute a valid alternative to Skype.
The best alternatives to Skype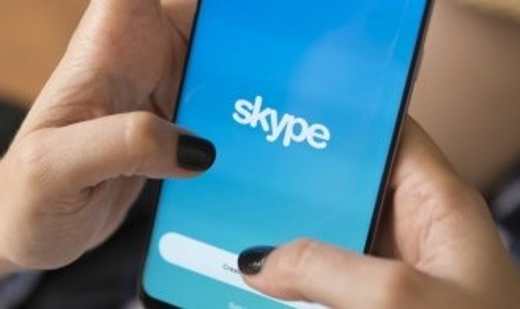 Since then, the technology has matured and the availability of easy-to-access VoIP has become widespread, which means that users today are truly spoiled for choice. Even better for users is that communications are no longer limited to just phone calls, as video calling has now become a feature of many services available for free.
In addition to best free Skype alternatives, there are also options a payment able to guarantee better quality for calls and videos.
But stop the chatter and see what the best alternatives to Skype available today.
1 Whatsapp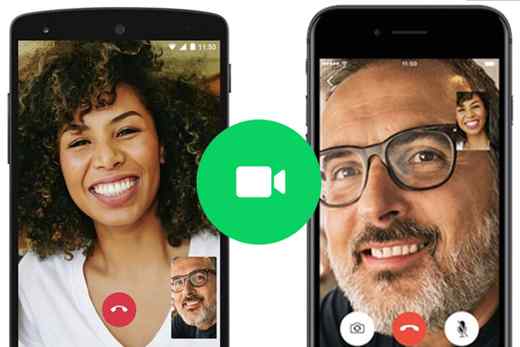 The best alternative to Skype.
Popular
Free
Owned by Facebook
WhatsApp is our choice for the best Skype alternative. This messaging service has taken the world by storm, so there's a good chance you already have it installed on your smartphone or PC.
This messaging app offers many features to compete with Skype, including text messaging, voice and video calls, and group chat. It also offers web clients (see WhatsApp Web) and desktop. You don't even need to create an account to use it, just enter your phone number and that's it.
WhatsApp also provides end-to-end encryption, which guarantees a certain level of privacy and for business users, you can easily share documents using WhatsApp Business, the app designed for small business owners.
Read also: How many group video calls can I do with WhatsApp.
2. Google Hangouts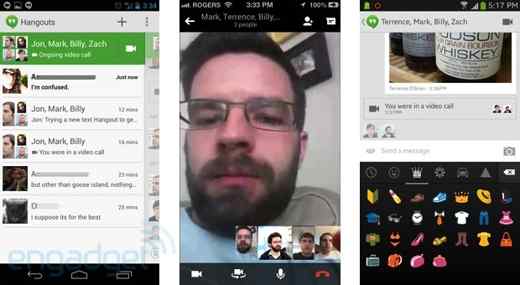 A great Skype alternative for Gmail users.
HD video calling
Free
Limited number of participants
Google Hangouts is another popular Skype alternative that offers many of the same features, including high definition video calling, group chat, and instant messaging. If you use Gmail or your business use G Suite, you will find Google Hangouts an excellent choice for VoIP due to its integration.
Google Hangouts is easy to use and also comes in a free version, although the call quality isn't as good as the paid version. You can also easily share your screen, which makes it useful for collaborating and viewing presentations.
Google Hangouts has a limited number of people who can join a video call at the same time, and this could be somewhat annoying if you have a large company.
Read also: 10 programs for smart working from home
3. Viber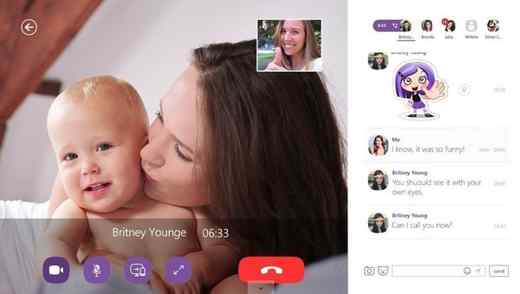 One of the best alternatives to Skype for security.
End-to-end encryption
Free
Limited functionality
Viber offers free text, voice, and video calls, and if you're willing to pay, you can use Viber out to make calls to any phone number in the world, and you can also use it from your desktop.
Group calling is a great feature for groups of friends and there is the usual selection of stickers to choose from. Viber prides itself on being "ad lite", which means that in the free version there are some ads, especially at the end of the video calls, which are not intrusive at all.
Viber also offers the end-to-end encryption to ensure that calls are safe, secure and remain private, but you can also delete messages once viewed for more privacy.
4. WebEx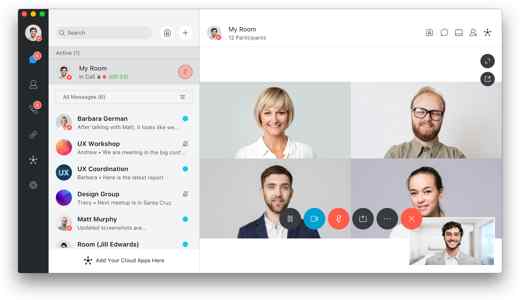 The best Skype alternative for business.
Company specific features
Integration with various platforms such as Microsoft Teams
Expensive
Not suitable for home users
If you are looking for the best Skype alternative for business use, WebEx is the right service for you. It offers a variety of video conferencing features, allowing employees around the world to work together and collaborate on projects.
It can be used for training, customer support, and more, and international voice calls can also be included for an additional cost.
Webex also integrates with your business calendar, as well as with platforms such as Microsoft Teams, Slack e Facebook Live.
5. Jami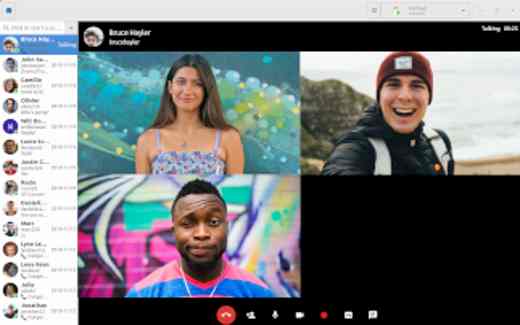 The best alternative to open source Skype.
Open source
Direct calls between users
Not as comprehensive as some Skype alternatives
If you are looking for an open source Skype alternative that prioritizes the privacy of its users, then jami - formerly known as Ring - is for you.
It features a professional-looking design and is available for a variety of platforms. Unlike other Skype alternatives, calls using Jami are direct between users, so it doesn't use servers to handle calls.
This gives more privacy, as Jami's decentralized nature makes sure that your calls are only between you and the person you called - no one else can see (or hear).
Jami has a good selection of features, such as HD video calling, instant messaging, voice messaging, and file sharing. It is also totally free.
6. Talky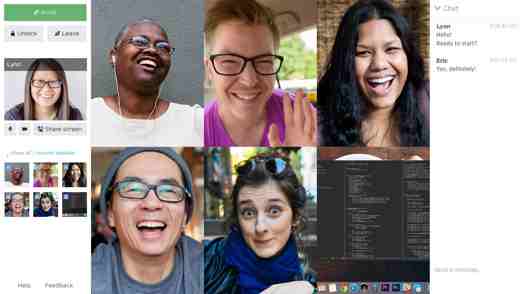 Free browser-based chat for up to 15 people and no software required.
Free
Up to 15 people
Active screen sharing
Collaboration
Light on functionality
Talky it's a little different than most messaging tools in that it's primarily a web-based service. There is an iOS app available, but if you're looking for a true cross-platform chat tool you'll have to look elsewhere.
You can have a group video chat with up to 15 participants, making Talky great not only for family and friends, but also for collaborative work. With that in mind, it's also possible to turn on screen sharing so that everyone involved in a conversation can see what's going on on a person's display.
Creating a chat room is incredibly simple - just go to the Talky website, type in the URL you want to use, and you're good to go. You just have to share the URL with the people you want to chat with. You can also keep your conversation private and password protect rooms.
7. WeChat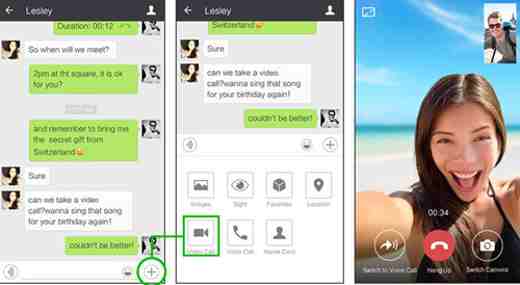 Web, desktop and mobile chat, plus an unusual People Nearby feature.
People Nearby function.
Ability to listen to voice messages instantly, without having to download them as an attachment.
Mainly used by Chinese users.
WeChat it is mainly a mobile app - it is available for iOS, Windows Phone and Android - but it also offers the possibility of using the web version of the service for desktop users who want to participate in a video conference. That said, it's worth pointing out that you need a mobile phone to access the web version of WeChat, there is also a Windows 10 app in the Microsoft Store and a macOS version in the App Store.
Once you're up and running, WeChat offers voice, text, video and group chats and can be used to replace your existing SMS and phone apps. In some countries it is possible to make calls to landlines and mobile phones, but not all over the world. WeChat also moves into the territory of social networks allowing you to meet new people with its function People Additional.
Other useful articles