The new Razer DeathAdder V2 Mini for gamers with small to medium-sized hands, looking for an ultra-light and ergonomic mouse with an appropriate grip and shape.
Razer launches the Razer DeathAdder V2 Mini, the latest addition to the DeathAdder family, designed to satisfy the demand for a smaller and lighter version of the famous mouse, but always characterized by the iconic ergonomic right design, chosen by over 10 million fans of the Razer DeathAdder.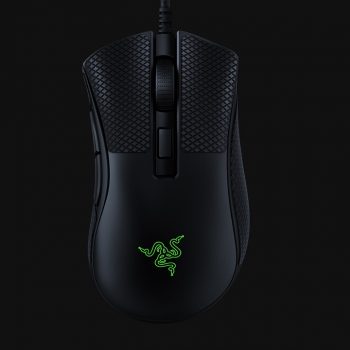 At only 62g, the Razer DeathAdder V2 Mini is an ultra-light gaming mouse designed specifically for small hands. Designed to allow for both palm and claw grip styles for unprecedented handling, its versatile shape ensures maximum comfort during long gaming sessions
Razer DeathAdder V2 Mini is equipped with Razer's iconic optical mouse switches, which guarantee a life cycle of up to 70 million clicks. It features an 8.500 DPI optical sensor that perfectly tracks mouse movement without loss of control, for a high degree of accuracy.
The Razer DeathAdder V2 Mini features six programmable buttons, on-board profile storage for easy access to personal settings wherever you are, and 100% PTFE mouse feet for smooth gliding on any surface. It also integrates Razer Chroma RGB lighting.
With the DeathAdder V2 Mini, Razer also introduces the new Razer Mouse Grip Tape. This non-slip tape can be applied to the top or side of the mouse for better handling while gaming. It is included in the box, and will also be available for purchase for most of the newer Razer mice.
The recommended retail price is: € 59.99