You need to see all attendees on Google Meet but you don't know how to do it? This guide will help you see all active attendees in a meeting by showing you two effective methods.
Google Meet automatically changes the layout of video calls to display the most active content and participants. A new interface layout has recently been released that allows you to display up to 49 users at the same time on the same screen. This way teachers will be able to see all their pupils and whoever manages a team will be able to see all the participants.
This new interface, which allows the interlocutor to be visible in a small box at the top right for a total of 50 participants on the same screen, is available only in the web version. Let's see how to activate it and especially if there are valid alternatives.
Meet how to see everyone on the screen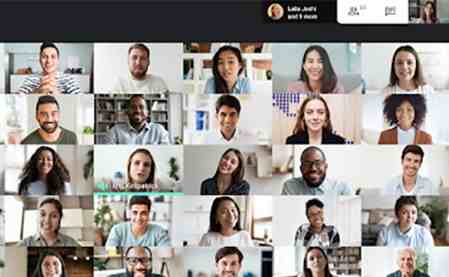 If on Google Meet you need to change the number of participants displayed on the screen, you need to change the size of the browser window.
Join a video meeting and at the bottom right click on Other and then Modification layout by choosing one of the options present. This way you will see people on the screen differently.
How to see all attendees on Meet with a Chrome extension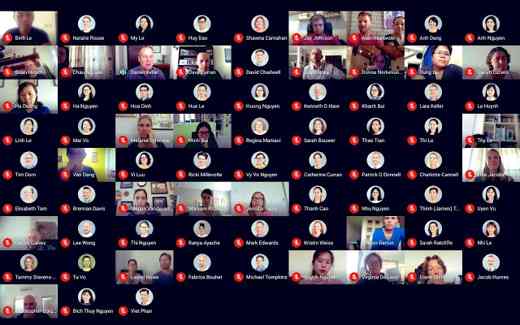 If you don't like this solution, you can take advantage of the Google Chrome extension: Google Meet Grid View which allows you to view all connected participants during a video conference on Meet.
After downloading it from Chrome Web Store it will be added to the extensions already present next to the address bar of the Google Chrome browser.
When you connect to Meet, at the entrance of a fifth person in the room, you will see a new icon with a grid-shaped symbol appear on the right, on which you will have to click on it to make all the connected users appear in a grid view.
This is a simple graphical option and using this extension will not result in any saving. Once the meeting is over, everything will be as before.
Other useful articles
How Google Meet works
How to see all attendees on Teams
How to see all attendees on Zoom