Venditti sang "Friends never for those who seek themselves like us…."Allow me the comparison over the years of technology and legal (and" profit ") battles between two modern day superpowers such as Google e Apple.
The umpteenth controversy concerns the service of interactive maps that can be consulted directly via the latest generation mobile phones.
Who among us - in possession of an iPhone or iPad - does not use Google Maps to search for restaurants, businesses, get directions, and so on?
Virtually everyone… and always more frequently!
Since 2007 this service for Apple products has been provided through Google Maps and has generated - and continues to generate - tons of web traffic (and revenue) to the world's most popular search engine.
The two companies - since the map agreement - have continued to cooperate for years, also taking advantage of the excellent relations between Steve Jobs (historic founder of Apple) e Eric Schmidt (one of the owners of Google, present on the board of directors of Apple from 2006 to 2009).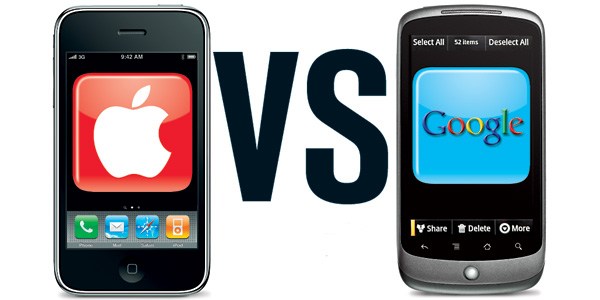 The advent of smartphones and the operating system Android however, it changed the schemes and ruined a "comfortable" alliance (a sort of non-belligerent pact that allowed both companies to excel in their sectors without hindering the business of the "ally").
According to some industry analysts, Google's main sources - in terms of advertising and therefore of earnings - derive from the use of its own applications in Apple products, in particular Google Maps services.
To combat these data - according to sources close to the Cupertino headquarters - Apple will launch new applications in the coming weeks "homemade"Replacing Google Maps as the default application for iPhone.
We will see in the coming months how the issue will evolve, but it is quite certain that the real dispute between the two companies is certainly not for the control of interactive maps but that of grabbing market shares and satisfaction from buyers in the coming years.
Trap_85