The first Jailbreak of iOS 7 developed by the Team of Evasi0n. It is a jailbreak untethered that once turned off, it does not need to connect to a PC to be restarted.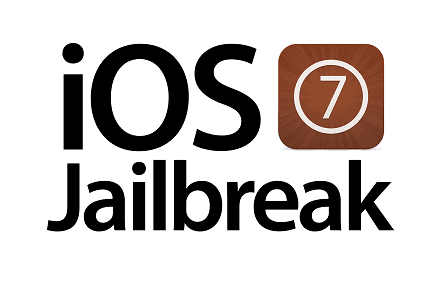 Here's what we need:
A PC or Mac with iTunes 11
An iPhone 5, 4S, 4, 5S, 5C, iPad Air, iPad 2, 3, 4, iPad Mini, iPad Mini new retina Display, iPod Touch with iOS 7 up to 7.1
Evasion 0

Before starting you need to do a backup your iCloud or your iTunes of your mobile device so you don't lose your data. Then go to the iOS settings and disable, until the jailbreak installation is complete, the lock code or "Passcode and Touch-ID" (the 4-digit pin to access the home) and "Find iPhone", to avoid problems activation.
Download Evasi0n 7 for Mac or for PC Windows open the tool, extract the archive and start it by clicking on the "evasi0n", then connect your mobile device to the computer. Close all the computer and iOS applications, click on the "jailbreak"On your PC or Mac and wait for the installation to complete.
After a few minutes the mobile device will restart. Wait for the message "To continue, please unlock…"And unlock the device, you will find yourself in the Home where you will see the new icon "jailbreak". Press once and wait for the Jailbreak to complete on your PC or Mac. At the end of the procedure, the "Exit"Indicating the completion of the procedure.

When the mobile device restarts you will find the icon of Cydia, click on it to configure your mobile device. At the end of the preparation of the FileSystem, click again on the Cydia icon, and immediately after in the User area to access the application.
Completed everything reactivate the passcode, re-enable "Find iPhone" and restore the backup.

For any installation problems take a look at these FAQ very useful.
Here is a summary video of how to Jailbreak iOS 7 with Evasi0n 7