Recently the Team Pangu has released the Jailbreak Untethered on iOS8 to permanently unlock the latest Apple operating system on its mobile devices.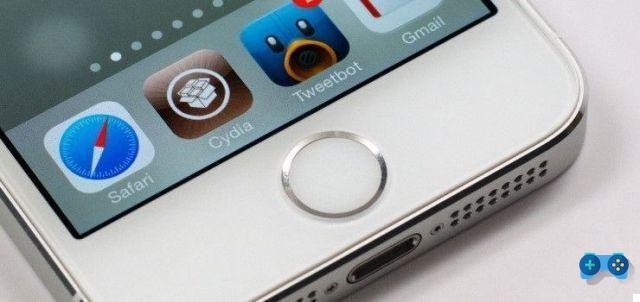 The program Pangu it had already been used to jailbreak Apple mobile devices running iOS 7 for free. Thanks to the intervention of the developers of the Team it was possible to update and optimize it to allow all owners of iPhone, iPad and iPod to jailbreak iOS8 of their device.
Pangu 8 is compatible with iOS 8.1 and with devices that support it such as: iPhone 6 Plus, iPhone 6, iPhone 5S, iPhone 5C, iPhone 5 e iPhone 4S. For iPads the software is compatible with: iPad Air, Retina iPad, iPad 2, iPad 3, iPad 4. For iPods, the software is compatible with the fifth generation iPod Touch.
Before using it we advise you to make a backup complete with all the data stored in your device by saving them via iTunes o iCloud. Start with the deactivate the code lock and from iCloud settings blocks the "Find my iPhone" function.
If at the first attempt you are unable to jailbreak it is the case to download the new firmware and restore the mobile device via iTunes. For other errors, just disconnect the device and reconnect it again to restart the jailbreak.
Here are the steps to follow for to jailbreak iOS8 with Pangu 8 from Windows:
Open the Pangu 8 tool after downloading it from this page and start it as "Windows Administrator". Choose the voice Run as administrator after clicking with the right mouse button on the file "Pangu.exe".
Connect the iOS device to the PC. Pangu will recognize the mobile device in no time.
Click on the jailbreak to start the device unlocking process. The process will then continue automatically.
During installation the PC will show a window for starting Pangu on your device: start pangu to make the jailbreak proceed automatically.
At the end of the iOS8 jailbreak, the black program loading bar will empty and at that point it will be possible to close Pangu and disconnect the device which will automatically restart.
If everything went well you will find yourself a iOS 8 jailbroken mobile device.
Attention Pangu for the iOS 8 jailbreak is currently stable but with some bugs that will have to be solved over time, so be careful and above all be aware of the risks you might run into.
How to unlock iPhone with Pangu 8
In this regard, take a look also at How to remove a jailbreak