Today's smartphones have the particular functionality of knowing how to store photos, videos, documents, files, contacts, emails and much more. Losing data with an iPhone, for example, could cause serious damage to those who work there, which is why data recovery on any mobile device is essential.
Below is an infographic on data loss and recovery on an iPhone. It is important to regularly backup your mobile device as it will facilitate the restoration quickly and painlessly.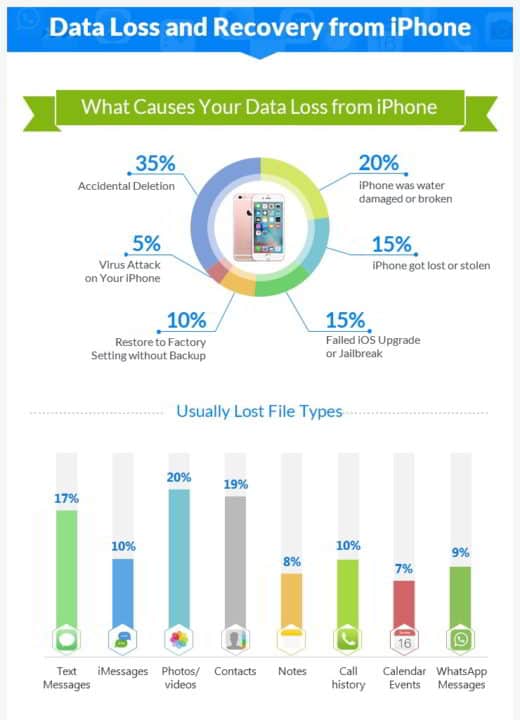 Usually the factors that cause iPhone data loss are water, malware attacks, physical damage or even accidental deletion. Users lose a greater percentage of photos and videos, followed by contacts, SMS, messages exchanged with WhatsApp and iMessage and events saved in the calendar.
For this reason there is an attitude on the part of users to protect their devices by locking the screen with a PIN, data backup or installation of antivirus and apps that can locate the phone. Concerning, 34% of users do not use any security on their mobile device.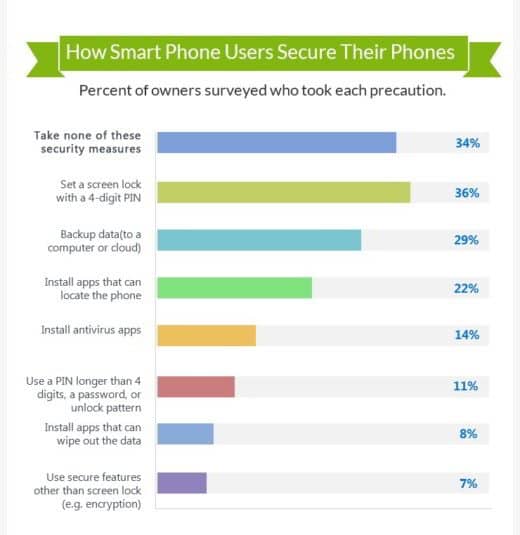 In conclusion, data recovery from the iPhone can be done through:
Restore from an iCloud backup. This solution is valid only if you have disabled automatic syncing on iTunes.
Restoring from an iTunes backup. This solution involves connecting your PC to your iPhone and using iTunes with the "Restore Backup" command.
Restoration through data recovery software.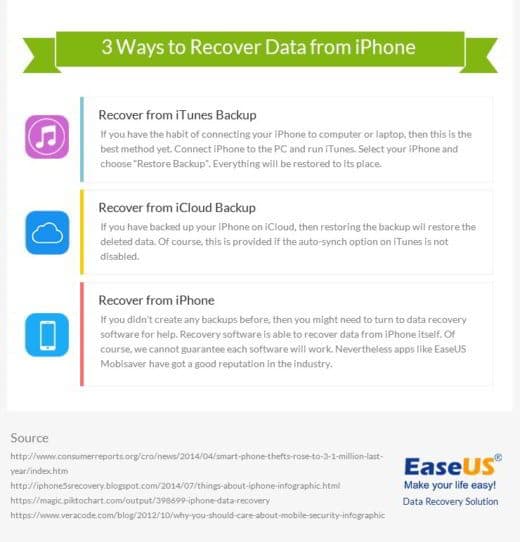 Infographic created and provided by EaseUS.