For some time now it is possible to use officially Web WhatsApp through the PC browser, and this allows you to work easily and comfortably from the PC via Chrome, Firefox, Opera e Safari.
To date, for those who have Windows 10 with the new Microsoft browser, Edge, unfortunately cannot take advantage of this new WhatsApp feature. However, there is a trick that allows you to solve the problem by overcoming those limits that Microsoft is still working on.
Read on and I'll reveal to you how to use WhatsApp Web on PC with Edge.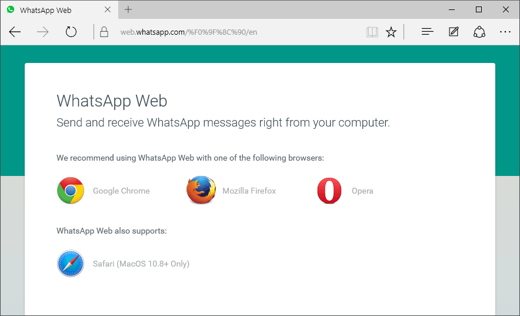 The first step to take for use WhatsApp Web on PC with Edge, is to start the new browser's Windows 10. After starting Edge, go to the site of WhatsApp. A page will open telling you that the browser you are using is not supported.
Ignore this message and click on button with three dots at the top right and select Development Tools F12.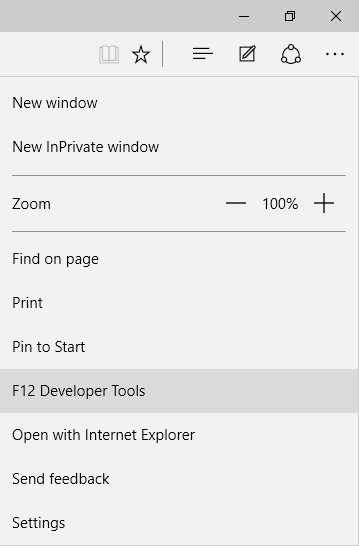 At the bottom of the screen, a panel will open. Go to the tab Emulation and from the menu User agent string select Google Chrome.
At this point you will see the QR Code in the browser window. All you have to do is go to your smartphone to start WhatsApp and from the menu Settings select Web WhatsApp to scan the QR Code via your phone's camera.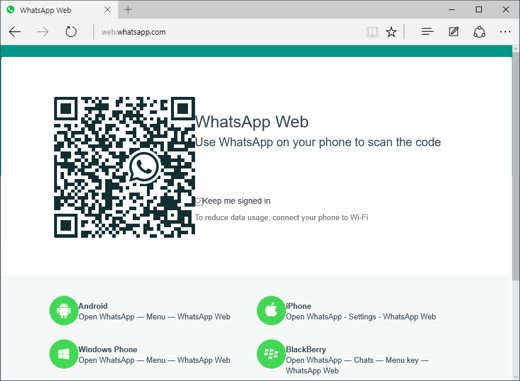 Close the panel and enjoy use WhatsApp Web on PC with Edge.
Other useful articles