Have you recently been hired for a new job and need to change your Internet habits and delete all personal information about you? You have noticed that there is a lot of junk on your account and you want to know how to unsubscribe from the web? Relax and read carefully what I am about to tell you.

How to unsubscribe from the web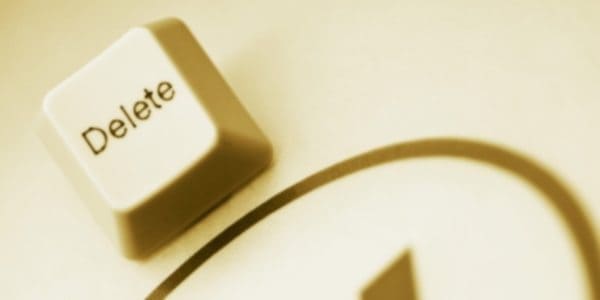 Between subscriptions to social networks, particular sites, forums and more, there are too many personal information that it would be better not to disclose.
If you want to know how to unsubscribe from the web, follow this guide and you will understand how to do it.
The procedure for unsubscribe from the web it is quite complicated and time-consuming. First it is necessary delete social network subscriptions.
All you have to do is go to the site Justdelete.me where you can find the instructions in Spanish. The site contains the list of all the sites you can unsubscribe from. In addition to the name of the service you will find the link to the page where you can cancel your account, information on how to do the whole process e la difficulty of the operation (Easy, Medium, Difficult, Impossible).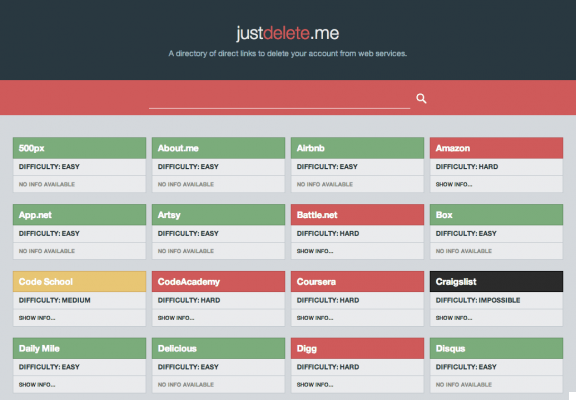 For more security you have to use the main search engines, such as Yahoo, Bing e Google, and enter your name and surname, in order to find some blog or social network that you did not remember the registration.
In this case you can too make a request for deletion of your data directly to the search engines. To learn more, take a look at:
How to make an unsubscribe request to the Bing search engine
Steps to remove links from Google search results
In the event that you are prevented from deleting the account, you can proceed to modify the data entered such as name, surname, age, etc ... and replace them with other dummy ones.
Always look at your inbox and check the subscription to newsletters: the e-mails contain a link for the deletion and therefore deletion of your data.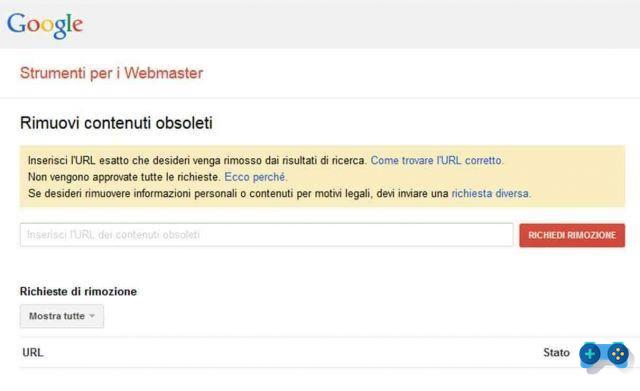 It is also possible to ask Google to delete your personal information from the search engine via the address www.google.com/webmasters/tools/removals and to Facebook of delete or deactivate your Facebook account.

If some sites don't allow you to change your data, you can try contact the Webmaster to request removal or modification. In case of refusal you can assert your own legal right to privacy.
Remember that every search on the Internet is tracked, but it's possible with a few tricks perform anonymous searches without leaving traces.
You will be able to carry out searches on a monthly or semi-annual basis to verify the presence of your information on the web and delete it using the tool duckduckgo.com