Technology is making great strides and the same goes for home automation (from the Latin "domus" (house) and from the adjective "automatic") and the Smart Home. What is it about? These are concepts that indicate a smart home, therefore full of technology where the quality of domestic environments is improved through the meeting between information technology and electronics.

In this guide I will reveal you how to turn on the lights at home with a smartphone in a few simple steps, all you have to do is provide yourself with a product called SmartPlug which allows you to remotely activate a power outlet.
How to turn on the house lights with your smartphone
Lo SmartPlug della D-Link, serve ad turn on the house lights with your smartphone and it is very convenient when you are on vacation and you want to protect yourself from any theft in your apartment. SmartPlug allows you to switch a lamp on and off at regular intervals.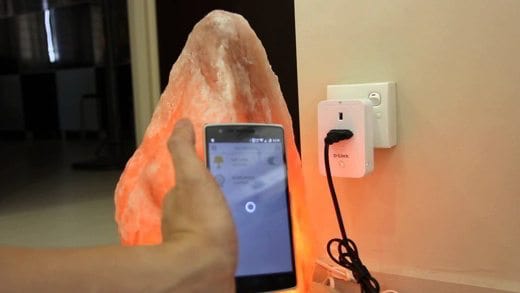 Through the app, photograph the QR code printed on a small card inside the device box. This code will be very useful to you, as it contains the information to associate the app with SmartPlug. After a few minutes you will see a light on the side of the device turn green, indicating that the installation was successful.
To test the operation of SmartPlug you can connect any electrical object, for example the coffee machine, and simply turn it off through the app of your mobile device both under Wi-Fi coverage and under 3G / 4G coverage.
Buy on Amazon
Other useful articles
How to connect Led lights to Alexa
Best products for home automation