How to track Amazon prices. A guide on how to keep an eye on the price of a product that interests you on the Amazon site.
It is known that the prices of online products change often and it can therefore happen that one of these is put on offer at a particular time of the year, see Black Friday, Cyber ​​Monday and so on.
Unfortunately Amazon does not offer an alert function for those products that interest you and that change price. What you can do is rely on an external site like Camel camel camel, and monitor the price automatically, or to browser and app extensions.
How to track Amazon product prices with Camel camel camel
Camel camel camel is an online service capable of monitor Amazon prices and notify you when the price changes helping you decide when to buy.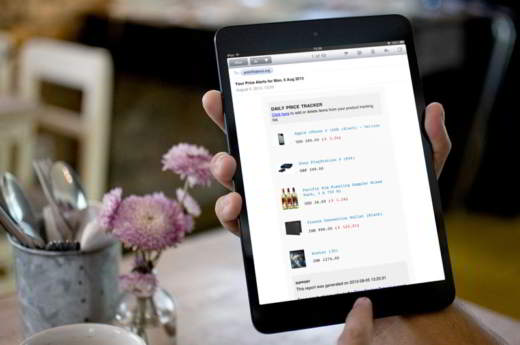 When a product reaches the desired price, you will receive an email or Twitter alert from Camel camel camel with an Amazon price chart to see the history of over 18 million prices.
To use Camel camel camel all you have to do is connect to the official website and register for the free service. If you have a Google, Facebook or Twitter account you can also log in through them. Click on Register and enter a valid email with password and immediately after pressing the button Create my account.
After logging in, enter the Amazon URL or keyword of the Amazon product you are interested in, alternatively you can also install thebrowser extension or even import your Amazon wish list.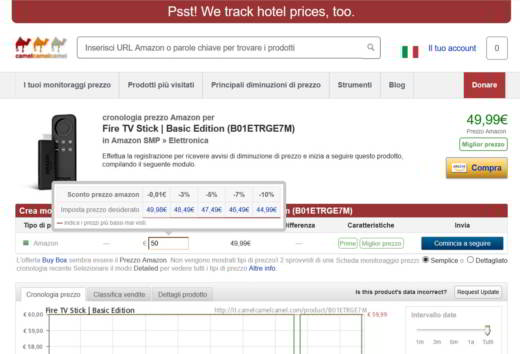 Then press Submit to upload the article. At this point you just have to type in the field Desired price, the price we want to buy it. As you type, you are also advised what discount percentage you might indicate. Then press the button Start following.
By pressing on Detailed, instead of on Simple, you can choose if sold by Amazon, New from third party o Used by third parties.
Please note:: if you enter a price that is too low, Camel camel camel will warn you with the following message: The desired price expressed is the lowest we have ever found. We recommend that you change it to increase the likelihood of receiving a price decrease warning.
You can then update or delete the selected product when and how you want.
How to track Amazon product prices with browser extensions
Another mode for monitor Amazon price trends it is through extension Honey regarding Google Chrome e Keepa, running on Firefox, Edge, Chrome and Opera.
Honey
Honey is a great program to help you in online shopping. In addition to helping you monitor Amazon offers, it will allow you to find last minute offers, discount codes and coupons. After adding it to Chrome by clicking on Add> Add extension, register by logging in with Google, Facebook or by entering a valid email with password.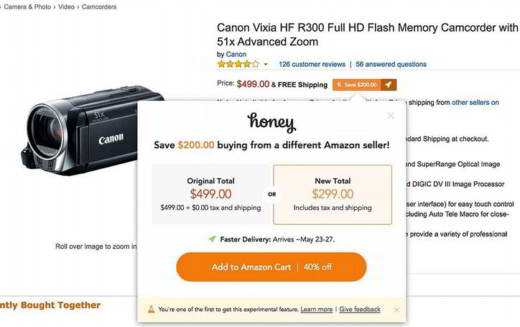 Honey allows you to see an icon next to each Amazon item to click on to choose whether to follow the price for 30, 60 or 90 days.
When the price of the product varies Honey, it will notify you by showing you a notification on its icon, top right.
Keepa
Keepa is another Amazon Price Tracker, which in addition to monitoring the price of products provides the trend of the price of the product over time.

With Keepa you can view price changes over time, which goes from the last 3 months to the day of sale. You can also set a desired price for each product of interest and receive notifications via email or browser when its price drops.
How to track Amazon product prices with apps
Price Tracker (Android) is an app with which you can check Amazon price changes and receive notification when the desired price is reached. Notifications can be set to appear only in the event of an item price reduction or only when the item reaches or exceeds a specific target price.
PriceRadar (iOS) is an app that saves you money on Amazon. With it you can select for each single product you have added to your list, the price with which you would like to buy it. In addition to tracking prices, it notifies you via notification when the price is equal to or lower than desired. By checking it daily you can save on Amazon purchases.
Price Monitor for Amazon (Android) allows you to monitor Amazon prices without losing the most delicious opportunities. If you are interested in a product and want to get it at a discounted price, you can add it to the list of discounted products on this app by copying and pasting its link from the browser.
Other useful articles