How to tag yourself on Facebook or even how to tag on Facebook. Here is a guide on how to tag a photo or video with a tag. In Facebook it's possible tag people's names in Message, in the photo and in notes.
How to tag yourself on Facebook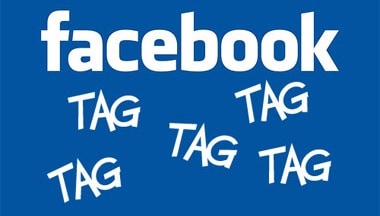 If in the box What are you thinking about or in the box write a comment enter the snail symbol @ followed by initials of your friend's name, an autocomplete menu will appear with the names of your friends who have the initial entered by you, choosing the names and publishing the message these will be tagged.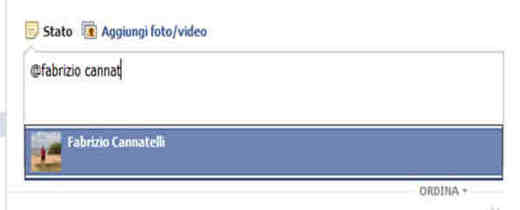 For example, you can write and publish: "Today I spent a beautiful day with @Marco Bianchi and @Alberto Rossi", automatically Marco Bianchi and Alberto Rossi will be tagged and will receive a notification from Facebook.
If you are subscribed to a group or page and reply to a comment you will realize that by inserting the @ in the automatic menu you will see the name of the person or people who are part of the conversation even if they are not your friends. Same thing if you decide to tag a page or group.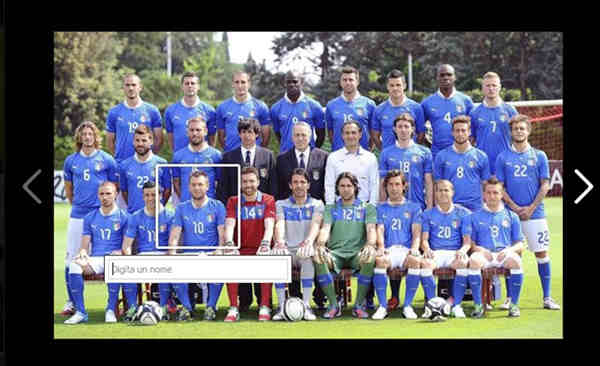 Another way to tag people on Facebook is through photos. Log in to your Profile and click on the top menu Gallery. Choose any photo and open it. Click on Tag the photo (below) and click on person in the photo. A box will appear that reads "Type a name"Where when you start entering your friend's first initials, an autocomplete menu will give you a list of names to choose from, which have that initial. Once you have chosen the name, all you have to do is confirm to apply the tag and have Facebook send a notification to the chosen friend.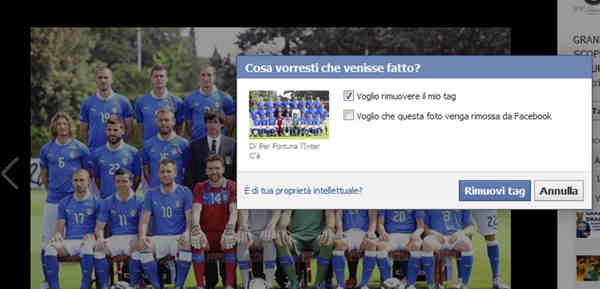 To remove the applied Tag, next to the Tag the Photo item, click on options and select Report / Remove Tag, a window will open where you can select "I want to remove my tag"And confirm by clicking on the"Remove Tag".

To tag your friends in one note all you have to do is go to yours Profile click on the top menu Other and select Notes. Push the button Add Note and in the box below Tag enter the friends you want to tag by starting to write the initial without necessarily having to enter the @ symbol. Same thing if you decide to tag a page or group.
Upon completion of the note, click on Public And that's it.
Read also: How to delete a tag on Instagram