Do you have several clouds and are having difficulty managing all your shared files? If you don't know there is a way to synchronize up to 5 cloud services and finally merge Gdrive, Dropbox, Ondrive, Box, Facebook and Instagram into one app.
To do this, you need to download and install the application Odrive. It is a service, available for Windows and Mac, capable of putting together all the files scattered in the various clouds. In practice, it connects the free cloud accounts allowing you to manage them in a synchronized way through a share folder.

Before starting the download you need to register and then authenticate with your Facebook or Google account.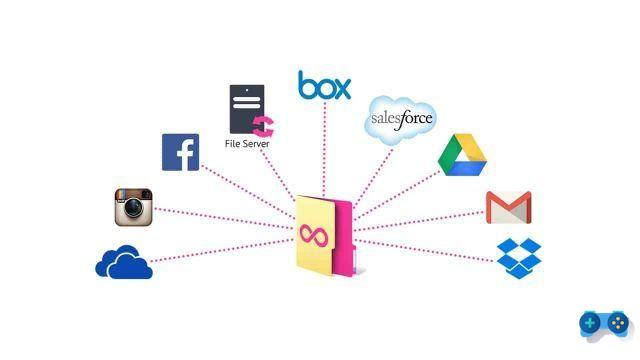 Once Odrive is installed on your PC, one will be created for you share folder, accessible from Finder for Mac and Explorer for Windows, which contains all the others. By authenticating to the various cloud services, the contents are remotely synchronized on the PC.
The utility is due to the fact that you can safely drag and drop files between different folders to transfer them from one cloud to another.
But let's see how to synchronize the different Cloud services.
The first step is to go to Odrive and click Sign up for free. On the next screen you must necessarily authenticate with Facebook or Google. Choose one of the two to pass the authentication step. Immediately after download the application on your PC and proceed with the installation.
Once the installation is complete, the app Odrive it will be visible in the system tray, near the system clock. Launch the application by clicking on its icon and in the context menu choose the item Open Odrive folder. The Odrive sync folder will open in the Explorer window. Double-click the service to sync.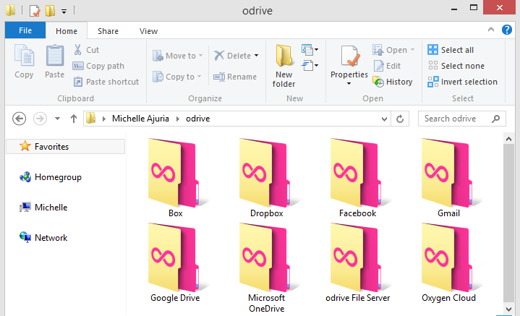 Provide authentication data to log into your cloud. Once authenticated, Odrive will start downloading the entire content of your account, recreating the same folder structure. If a folder is out of sync, just double-click the icon to download its contents.
You can double-click on all the services you want to synchronize by authenticating; considers that you have 5 clouds for free.
Once the contents have been downloaded, you can drag and drop files and folders from one cloud to another to obtain a copy remotely.