The Mozilla Firefox browser is one of the best performing and yet you have recently noticed that every time you start it is very slow. If you're experiencing significantly slower website loading speeds with Mozilla than Chrome and Safari, you can still take action speed up Firefox.
Firefox is the only one to have a search field separate from that of the addresses, and it is also customizable with the possibility of choosing which buttons to insert in the quick menu. Its strengths are the add-ons with which you can integrate many other features. It also integrates sharing and Hello functions to start video chats with your friends and colleagues.
In the latest versions of Firefox a new anonymous browsing mode which prevents the saving of browsing data and blocks tracking by web services that may collect information on user data.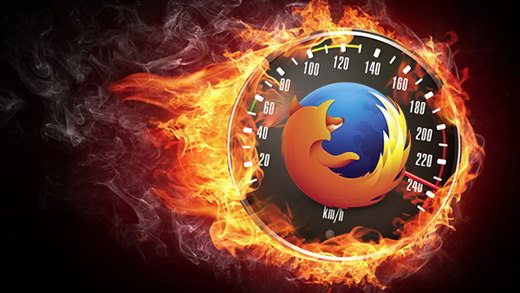 In this article I will reveal the best tricks for speed up Mozilla Firefox, so you can navigate smoothly and calmly. Read on to find out how to speed up Firefox in cases where extensions e Plugin slow down the responsiveness and loading speed of web pages.
1. Enable HTTP cache
Type in the URL field about: config I awarded Submit. Find the voice browser.cache.use_new_backend and change the value from 0 to 1.
2. Disable unnecessary components
Click on the button Menu at the top right and select Components additional. From here disable any extensions you don't use.
3. Minimize memory usage
Type about: memory in the address bar, press Submit and click on Minimize memory usage.
4. Periodically clear the cache
In Menu> Options> Advanced go to the tab Networkclick on your bottone Clear now in Cached web content e Offline data and user information.
5. Configure hidden settings
In the address field type about: config I awarded Submit. Find the following parameters and set them as follows:
network.http.pipelining – true
network.http.pipelining.aggressive – true
network.http.pipelining.maxrequests – 8
network.http.pipelining.ssl – true
network.dns.disableIPv6 – true
browser.tabs.animate – false
browser.display.show_image_placeholders – false
6. Reset Firefox
If your Firefox browser is too slow and not working as it should, you can reset it and start from scratch. To do this, just type in the address field about: support, to press Submit and click Reset Firefox.