Do you have many PCs in the office and want to shut them all off from your main computer? Calm shut down the PC remotely it is not as complicated as it seems, to apply the solution I am about to give you, all computers must be connected to the same network, not stand-by and each have a administrator account.
Read on to find out how to shut down your PC remotely.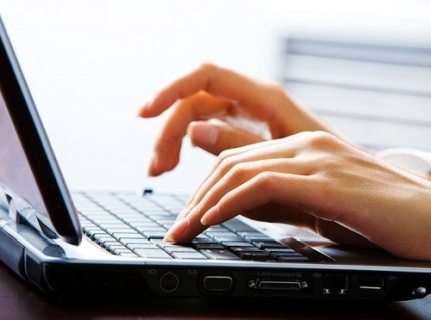 The first step to take for shut down a computer remotely, is to start Windows on the PCs you want to configure. On Run or in the Windows Start search bar type regedit and press Enter.

In the new window that appears, double-click on HKEY_Local_Machine > Software > Microsoft > Windows > CurrentVersion e Policies. Then click with the right mouse button on System and then choose New, Valore DWORD and replace "New value # 1"With Local Account Token Filter Policy.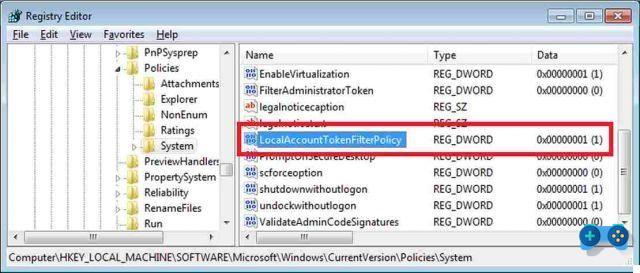 Press the button R twice, click on "Value data"And type 1. Click on OK and restart Windows. Repeat this for all computers you want to shut down remotely.
To shut down the PC remotely, on the main computer, press the keys U+E and then Network. The other PCs on your network will appear. Right-click on one of them and then on the item Create link. A shortcut to the Computer will be created on the desktop.
Now click on the link to your computer and then press the button B to rename the link. Right-click and choose the item Property. Now press the button R, and type shutdown.exe /s /t 0 /m NomePC.
0 is the number of seconds after which the PC must shut down. If you want a non-immediate stop, you can type a value greater than 0.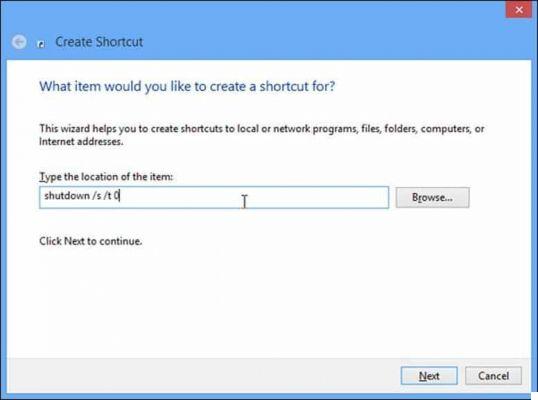 With one click your Link Change Icon, Ok you could choose a different icon to associate with the link, then hit OK and confirm everything with a click on Apply repeating the operation for the other computers as well, if necessary. Now to turn one off, simply click on a link created.
Control your PC remotely with Twitter
Another solution for shut down the PC remotely is through Twitter. You understood well. The social network that chirps is famous for sharing information on the Net, but few people know that it can also be used to remotely control the home computer by sending simple Tweets.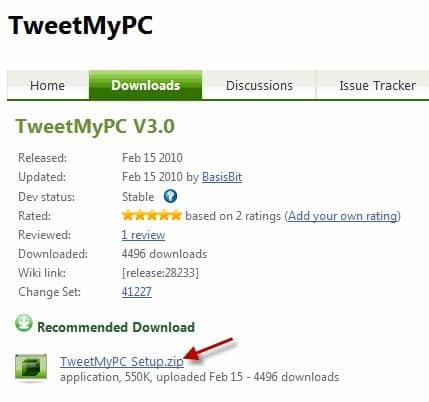 To do this you have to use the program TweetMyPC. After installing it, before starting it, you need to create a second account on Twitter that you will use for the program.
After doing so, start TweetMyPC and click on Sign in With Twitter. This will open a web page from which you will need to log in with the Twitter account created to authorize the application.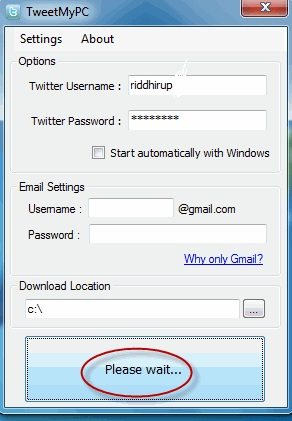 You will be shown a code PIN to be included in the program.
In Email Settings, also enter the data of a Gmail account to use all the commands and click on Save and Hide to activate the software.

To know all the available commands you will need to connect to the page List of TweetMyPC commands.
Here are some commands:
Shutdown - Shut down your PC after a warning
Restart - Reboot the PC
Hibernate - Iberna the PC
Lids - Lock your PC
logoff - Close the user session
KillProcess - Stop the processes
Abortshutdown - Blocks the stop command
OS - Returns the OS version
IP - Returns the IP address
Screenshot - Take a picture of the Desktop screen
Download - Download a file
GetFile - Sends a file specified in the email address
After configuring the TweetMyPC, if you are away from home and you have forgotten your PC turned on, just send a Tweet with the command shutdown to turn it off.
If you are in another room and want to turn the volume down you can use the command voldec.
Through the list of commands you can remotely control your PC at any time of the day, how? continuing to send simple Tweets.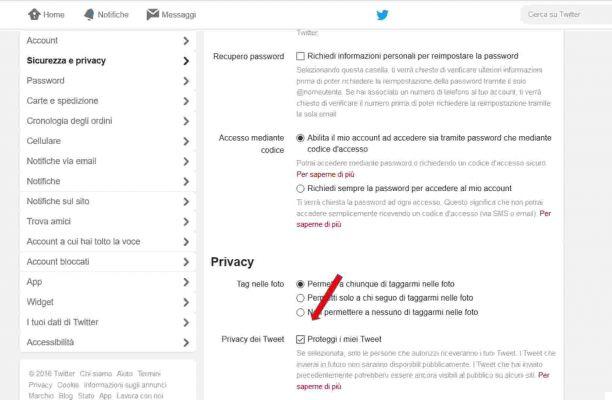 Attention in Account> Security and Privacy di Twitter you will need to protect your Tweets by ticking the box Protect my Tweets. This way your Tweets will not be visible to the public.
Adriana gil We are a specialized and passionate team of virtual reality. We have extensive experience in this area. We decided to create ForVirtualRealityLovers to share all our information with customers and users. We have quality information. You can find tips, guides, interviews, top products and much more! If you are curious, enter our site ForVirtualRealityLovers.com and discover the virtual world! 😉 How to best use Twitter ❯
Articles related to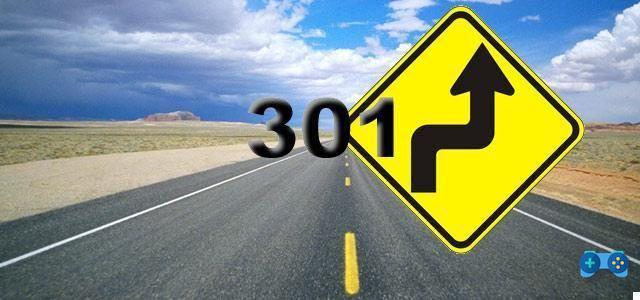 BlogEngine.net: how to move a website from subdirectory to root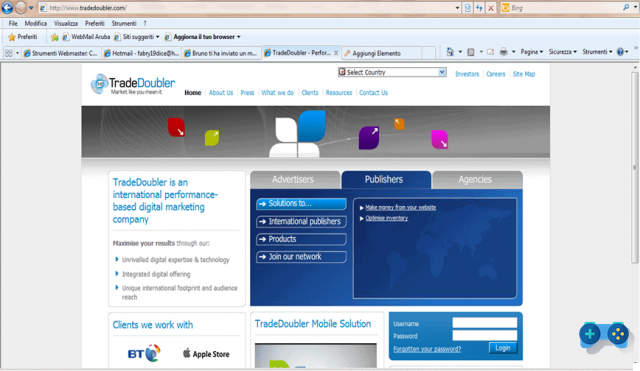 Affiliate Network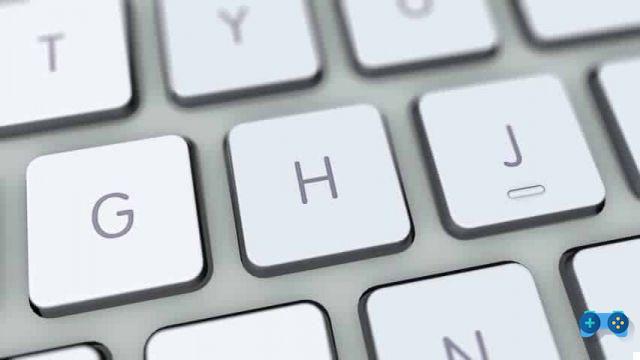 Keyboard shortcuts for Internet Explorer, Firefox and Chrome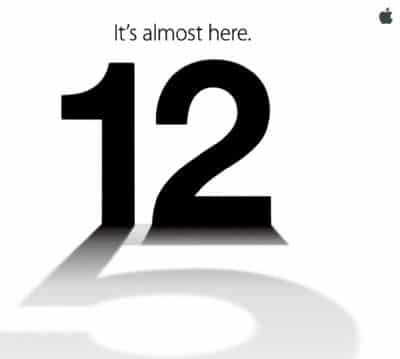 On September 12, Apple will unveil the iPhone 5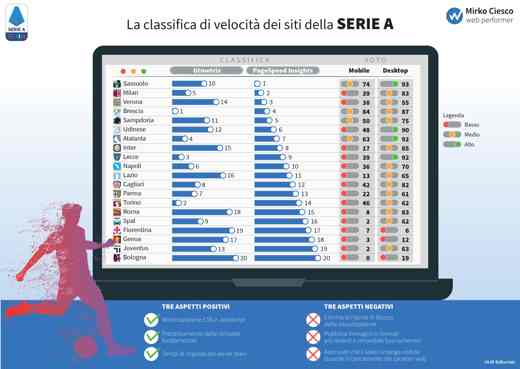 Football team websites: who is the Serie A "scudetto" for?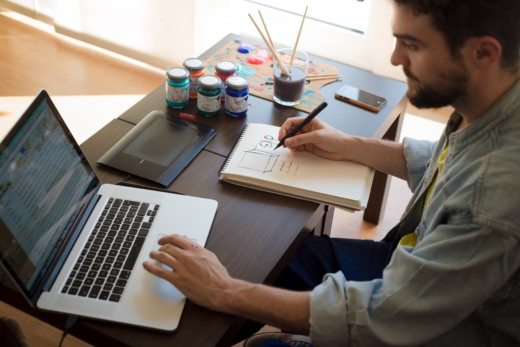 How to promote a business on Facebook
Add a comment from How to shut down your PC remotely
Comment sent successfully! We will review it in the next few hours.

Internet
How to disable Javascript in Safari
How to broadcast football matches live on Facebook
How to recover open tabs when Mozilla Firefox crashes
Apple presents the iPhone 5 and the new iPods: will it conquer the market?
How to save on spending by writing on Facebook
E-commerce within everyone's reach with XPay
How to download YouTube videos with VLC media player
Great Autumn promo from 12 to 17 September on Gearbest
What is electronic invoicing and what are its advantages
How to recover photos and videos on Facebook
How to download videos from RayPlay on PC and smartphone
Gaming products: how to find the best deals online
How to create a blog with Blogger
How to reset WordPress password
Best programs to automatically post on social networks 2022
How to stop missing out on eBay auctions
How to change default browser on Android and iPhone
What is the Doorway
How to make and save screenshots of Internet sites
How to check the coverage of the Wifi network at home
❤️Chi Sleep For Virtual Reality Lovers?
For Virtual Reality Lovers we are a team of people who aim to give you all the best information about Virtual Reality.
What information do we share?
We share everything you need to know about virtual reality, tips, prices, features, guides and much more !.
🤖What are the best virtual reality products?
We have the best information section on the best virtual reality products.



This work is under a Creative Commons Attribution-Non-Commercial-No Derivatives 4.0 International License. 2021/primerpaso.me X
Check out our best articles!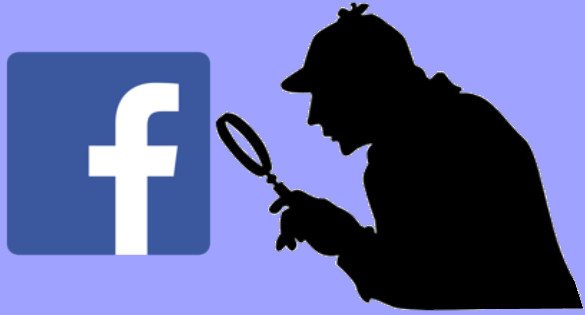 How to find out who visits your Facebook profile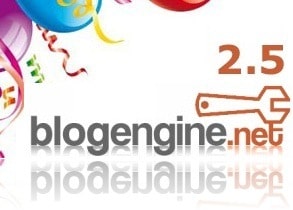 How to insert a donation button in Blogengine.net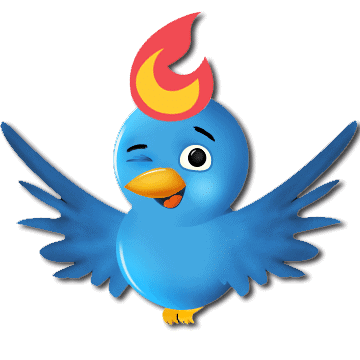 Track Twitter clicks with Feedburner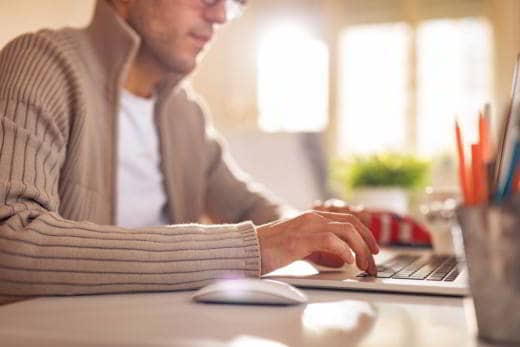 How to archive Outlook messages