Google Plus has a habit not liked by many, of view the contents on which we +1.
This means that our contacts will always know if we give +1.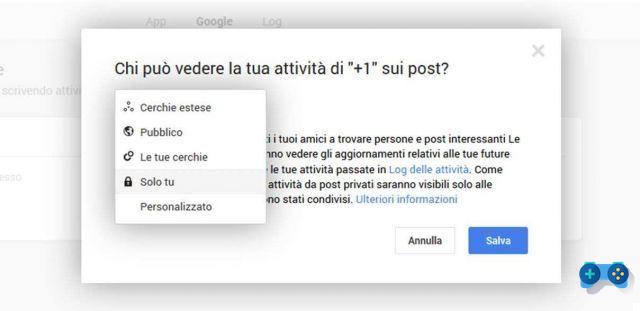 Fortunately, this setting is easily changed, just log in to Google Plus and go up Home / Settings and then App and Activities.
Let's click Manage applications and outdoor and then on the link Google, so let's move on Modification and we choose Solo tu.
Alternatively, we can choose the circles to which we want to show our +1 and exclude the others.
If you want to follow the posts of www.SoulTricks.com you can subscribe to its RSS feed.
Your comments are welcome!
Do not hesitate to leave your impressions or ask questions.