Do you want to earn and publish your songs on Spotify, Deezer, Amazon, iTunes, Google Play and other music streaming sites? Then you must know that today releasing a solo album or with your own band thanks to the Web has become possible and within everyone's reach.
If you want to know how to channel your record and your songs, and get paid, then I suggest you continue reading this guide because I will tell you how to sell your music on music streaming sites.
Making money with your music is not as easy as it seems, on the contrary. Each country has a different number of paying users and above all the advertising rates are different from country to country. For example, the revenue per stream in the United States is higher precisely because the high number of users and advertising rates allow unknown artists to have greater earnings.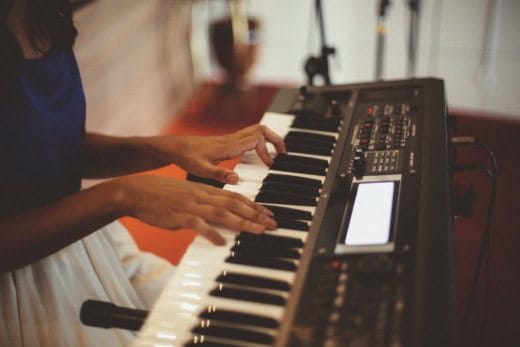 Sell ​​your music oni music streaming sites in Spain it is different. While YouTube allows you to upload and monetize the videos of your works by opening a Google account, with Spotify & company the situation is quite different. Music streaming sites do not accept direct uploads, but uploads through aggregators, i.e. sites that offer publishing services for musical works under an agreement and collecting fees and then distributing them to authors.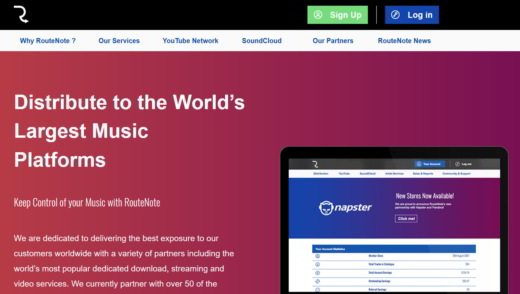 An excellent digital music distributor aggregator is Route note. It is a service that offers:
The list of sites where you can publish your music both in streaming and digital.
The possibility of being able to publish your music for free and receive 85% of the proceeds (15% is retained by Routenote).
HOW ROUTENOTE WORKS

To release your own music and start earning with Route note, you must first connect to its official website and subscribe by clicking on Sign Up. Enter the requested data or register through your social profile. You will receive an email to confirm your subscription. At the end click on Login and enter your username and password.
To create a new album click on Distribution and then Create New Release. On the next page, leave the field blank UPC / EAN and write the album title in the field Release Title. Click for your Create Release and wait for a new screen to open.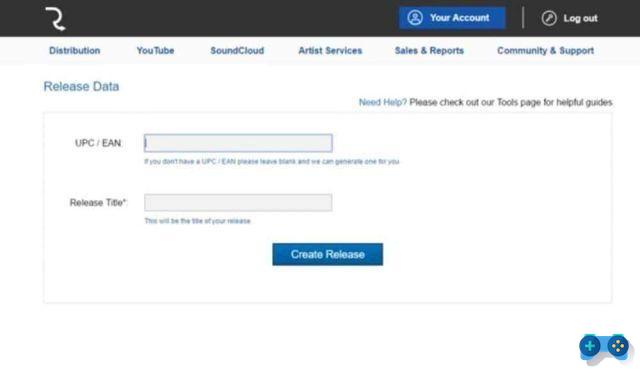 Click on Edit Album Details and on the next page enter the details of the album (artist, title, genres and record label). In the field label indicates the name of the band. Finally click on Save and Continue to save.
To upload your songs click on the button Add Audio and specify the audio format (it must have a minimum bitrate of 192 kbps): click on MP3 FREE AND PREMIUM.
In Track Name write the name of the song, in Choose File select the file to upload from your computer. Click Add Track to include other songs, click on when finished Upload and Continue. Awards Save and Continue but I will complete the operation.
Once the upload is complete, confirm the title, artists and track number of each song. Check all the data entered and click on Save and Continue.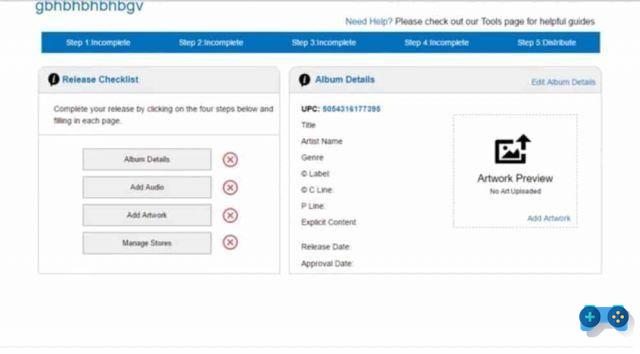 On the main screen, choose Add Artwork. In the new window that appears, load the cover of your album by pressing the button KATEGORIEN. The image you upload must have a resolution of 1425 x 1425 pixels and a weight of less than 25 MB. To save click on Save and Continue.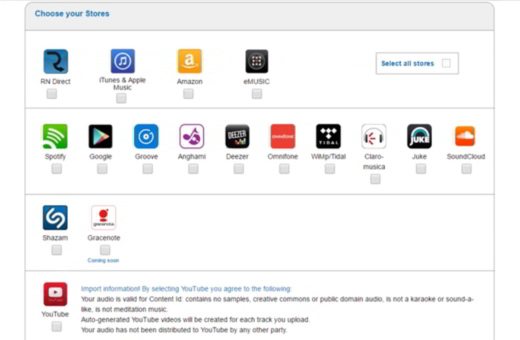 Still on the main screen click on Manage Stores to be directed to a new page where you can select the services on which you want to make your music available. Click on Save and Continue to return to the main Routenote screen.

HOW TO PUBLISH AND SELL YOUR OWN MUSIC WITH ROUTENOTE

To publish your music on the Routenote aggregator you have two options: free (15% of the proceeds will be withheld) or paid. The latter option is the Premium version where you will be able to keep the royalties with an annual cost of $ 9.99 plus costs for the release of albums and singles which are: $ 10 for a single, $ 20 for an ep or $ 30 for an album.

Accept the conditions and click on Distribute Free. The album will go through the moderation process, which could take up to 72 hours. At the end the album will be available on the selected stores within 2 or 3 weeks.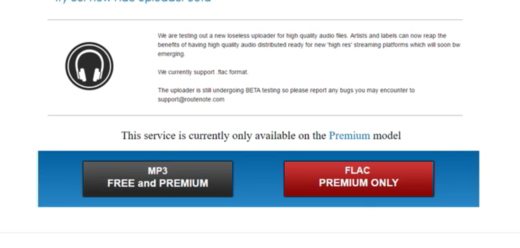 Once accepted, consider that to start receiving payments you will need to exceed the earning threshold of $ 50, which will be credited to you via Paypal on the 20th of the following month. If you want to know your earnings over 12 months, and then consult the history, you have to click on Sales & Reports and then Your Earning.
Remember that to get statistics on earnings, plays and downloads you will have to wait 45 days after the end of the month.
THE BEST DIGITAL MUSIC DISTRIBUTORS

Route note it's not the only aggregator that allows you to sell your own music on music streaming sites. Here are other aggregators that host your streaming songs:
TuneCore - is a service that allows you to bring music to the best international stores by offering free registration and, for the first year, the possibility of distributing a single for only € 9,00 or an entire album for only € 27,03. TuneCore will help you keep your distribution costs down and leave you 100% of the rights and proceeds. In the rates section of the site it is possible to consult other types of offers.

CD baby - is a service that brings your music to major stores such as iTunes, Google Play, Amazon through two types of rates. The standard one that provides for the payment of $ 9.95 for a single and $ 49 for an album, the Pro one that provides for the payment of $ 34.95 for a single and $ 89 for an entire album. The section where you can sell your music in CD Baby is Sell Music, here you can sell the trend of your earnings and downloads through monthly reports. Consider that there are no subscription costs and your profit is 91% on sales.

Emu Bands - offers wav format uploads and low prices. There are no annual costs but prices related to the single song at a cost of 32.50 euros, the ep at the price of 44,95 euros and the album at the price of 64,95 euros. In the prices section of the site it is possible to consult other types of offers. The stores where your music will be published are: 7digital, Amazon MP3, Apple Music, Deezer, eMusic, Google Play, Groove, iTunes, Spotify, TIDAL, Triplay.

Record Union - creates artistic opportunities for those who want to pursue a musical career. Distribute your music on Spotify, iTunes, Google Play and other sites. The pricing plans for this service include a one-year distribution and the standard type includes: $ 7 for 1 or 2 singles, $ 10 for 3-5 ep and $ 13 for an album. To analyze the other types of offers you can take a look at the prices section of the site.

Spinnup - like all the digital music distributors described above, this service also requires registration. Without signing any registration agreement, Spinnup will help you distribute your music on big stores like Apple Music, Deezer, Spotify, iTunes and so on. All you have to do is upload your music and wait 24 hours for it to be online. The rates are: € 9.99 for 1-2 tracks for a year, € 19.99 for 3-6 tracks for an EP, 7-25 tracks for € 39,99 for an album.

Awal - distribute your music in over 200 digital stores. Independent digital marketing and distribution company with Awal after uploading your music, you will be able to see your songs distributed on iTunes, Apple Music, Amazon, Spotify, Google Play, Pandora, Deezer, Tidal and many more. 15% will be retained by AWAL. The payment will be delivered to you monthly while you can terminate the collaboration at any time with 30 days notice.
Also check out: How to Sell Music on the iTunes Store