Are you a creative and do you intend to sell your products? Do you have a lot of ideas but you don't know how to put them into practice? Quiet, in this guide I want to explain to you how to sell your creations. If you have interesting jobs and want to make your talent work then you absolutely must know the best to make money with creations.
How to sell your creations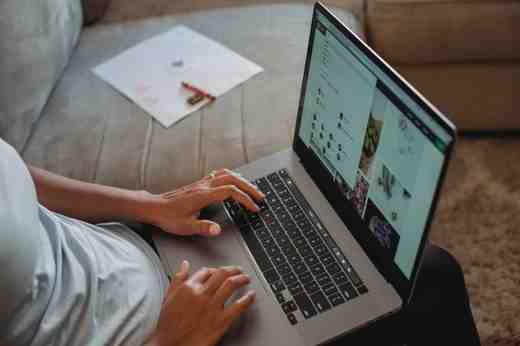 For artisans looking for solutions on how to make money on the internet by selling paintings, jewelry and other do-it-yourself items, it is possible to take advantage of the web market by taking advantage of the appropriate marketplaces and where you can find enthusiasts interested in buying your creations.
If you want to start your own creative business, here are some sites to refer to.
Redbubble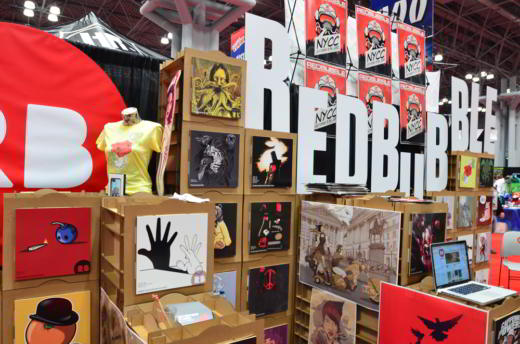 Redbubble It allows make money online with your creations really easy. The community of this portal allows its creative users to invent nice graphics that can be printed on objects such as mugs, covers, and clothing, such as sweatshirts, t-shirts and pants.
The service is totally free and automatically pays its users when the threshold of 15 euros is reached. Designs must be original and must not be copied to avoid copyright law. If you are a refined designer and have a lot of ideas, and especially empty pockets, I recommend that you sign up for Redbubble, among the best sites to sell items, and get started sell their creations.

How RedBubble works
Sign up Redbubble it's very easy, all you have to do is connect to the official website and sign up via Facebook or via e-mail. Once the registration has been confirmed through the link that will arrive via email (in case you have chosen the second option), you will have to complete your profile with all the relevant data, entering the payment method and the currency in which you want to be paid. If you choose the euro, the only way to pay to get paid for your work will be PayPal.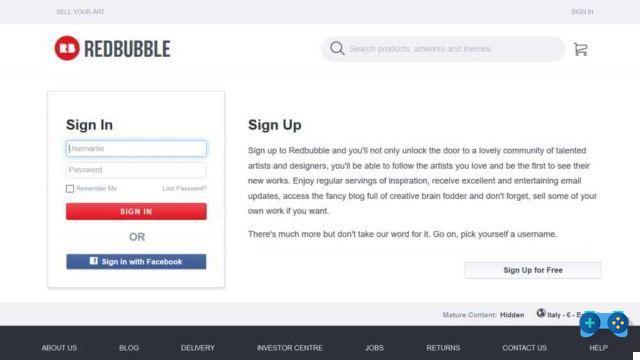 Proceed with the customization of your user area and look for a cover and a logo that catch the customer's attention.

To decide how much to earn on each product sold, you have to press on Product Pricing where there is the complete table with prices and net earnings on each single item sold. By default, your fee in the table will be 20% but you can easily change the percentages. Keep in mind that increasing your income will also increase the total cost.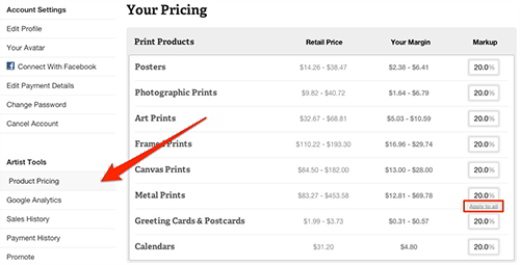 If you want to put your product on the market you have to click on the button Add Your First Work, which after the delivery of the first job will become Add New Work. The image created by you can be uploaded to the database of Redbubble and applied to all the objects on the site.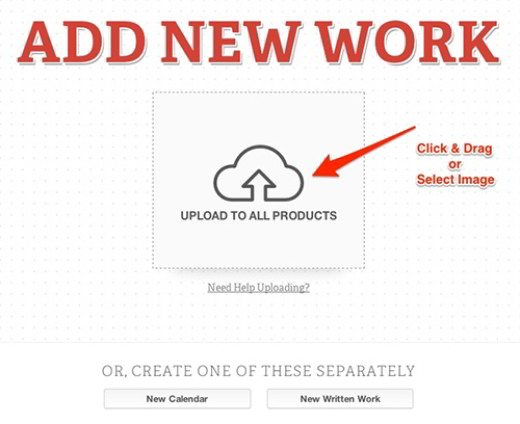 Of course you have to follow the parameters that the site indicates and use very large illustrations. After uploading everything you will be redirected to a new page where you can adapt your design to the various objects offered for sale.
Society6: the alternative to RedBubble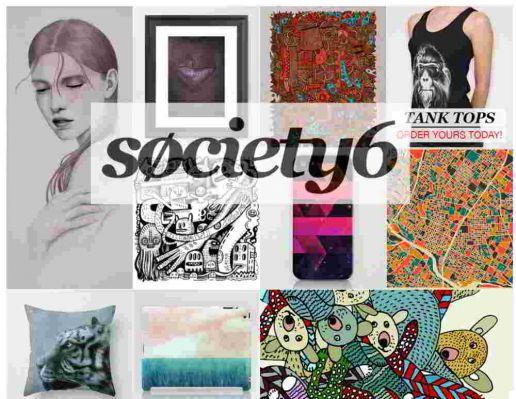 The alternative to RedBubble is called Society6. Are you looking for a way to see your graphics printed on any medium and make money on it? Then I recommend that you also subscribe to Society6.
After registering you can publish your creations to sell them online at the price you want, allocating a percentage to Society6, which will take care of printing, packaging, shipping and payments.
After RedBubble also on Society6 you will be able to merge art and design and earn with your talent.
Other sites to sell your creations online
Another selection of platforms where you can make the sale of handmade items.
Etsy
Etsy is a global online marketplace where you can create, sell, buy and collect unique items. Also known as an app for Android and iOS, on Etsy you will find many handcrafted items such as: jewelry, toys, books, clothing, accessories, collectibles, vintage and materials to create.
To start selling you have to open a shop, choosing an original name, and pay an insertion fee of € 0,18 for 4 months and a transition fee of 3,5% on the selling price of the product.
Facebook
Facebook, Mark Zuckerberg's social network, is certainly the most used for the sale of handcrafted items. You can register, create a creative profile and associate a page where you can put photos of the articles you are creating by sharing passions and thoughts.
Also on Facebook, you can also take advantage of his Marketplace to think of giving away or selling leftovers of your products at a low price, in order to make yourself known.
Pinterest
Pinterest is a social network based on sharing photos, videos and images. By subscribing to the platform you can create a board with photos of your articles and hope to be pinned by someone who can virtually pin your content. The more followers you can win, the more chances you will have to make your works and activities known. For further information, I invite you to read this guide: How to make money with Pinterest.
Instagram
Instagram is definitely the best photography app around where you can take pictures, apply filters and share them with whoever you want. By posting photos you can get likes and increase your followers with appropriate hashtags. Users who follow you will be able to receive notifications whenever you post new content.
It is definitely a good showcase for your DIY business especially if you manage to win many followers. To help you, here is an article that may be useful to you: Best Instagram hashtags to get likes and followers.
YouTube
Also, Youtube, Google's video sharing platform is a good idea to get your projects started. You can create your own channel and start making video tutorials or even videos with your creations and then share them. Remember that YouTube is also a great solution for earn with advertising, it is important to have many followers.
Other sites to check out quickly are:
eBay
MissHobby
DeviantArt
Other useful articles
How to make money with video games
How to sell used items online
How to make money with your photos