You are a lover of photography and you are thinking of sell your photos online but you don't know how to do it? In this guide, you will discover the best stock image sites that allow you to make money with your photos.
How to sell photos on the Internet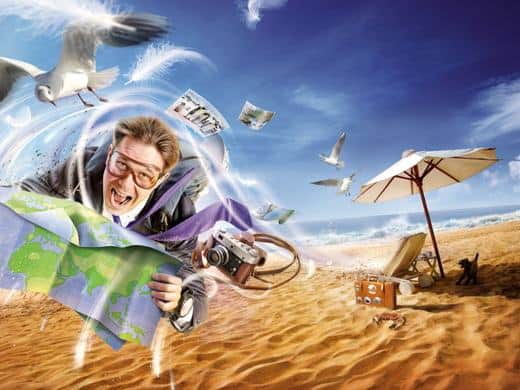 Let's start by saying that the best solution for selling photos online is rely on third-party websites. On the Internet, you find stock image websites and microstock sites.
I stock photography websites they are the ones who sell royalty-free photos to their customers at the highest prices. The photographers who sell their photos on these sites can earn quite, well, but the sales are not continuous.
I microstock sites allow photographers to sell a royalty-free license for their photographs, vector images and videos a very low prices attracting more buyers, but gaining on quantity rather than quality.
Below are the best third-party sites to sell photos on the Internet and make money.
Read also: How to make money by writing
Adobe Stock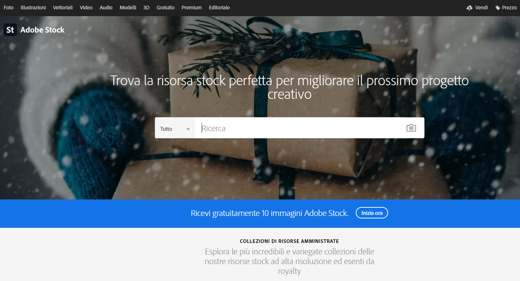 It is another of the best platforms to sell your photos online. Adobe Stock offers the ability to upload photos and videos to sell them with earnings rates from 30% to 35% for both images and videos. Payment is made with PayPal when the minimum threshold of 50 euros is reached.
If you are registered with Fotolia, when you first log in, just indicate that you are already Author of Fotolia to link your account to Adobe Stock.
Shutterstock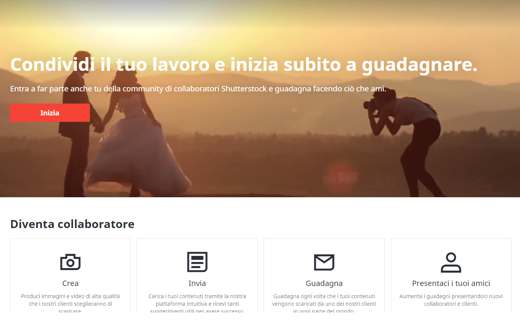 Shutterstock is a historical service for the sale of photographs. You can upload and sell your photos either from the web service or from the app for Android and iOS. Earnings range from 0,21 to 2.90 euros for each photo and payment is made at the end of each month.
iStockPhoto by GettyImage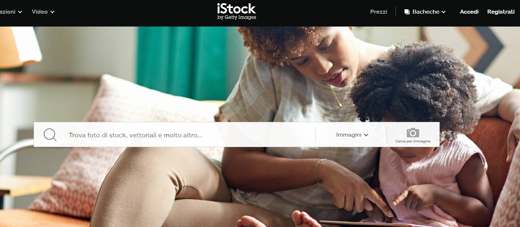 iStockPhoto by GettyImage is another good way to make money with your photos online. You can perceive a sales percentage between 15 and 45%. payment is made with PayPal when the minimum threshold of 100 dollars is reached. It also works on Android and iOS.
Alamy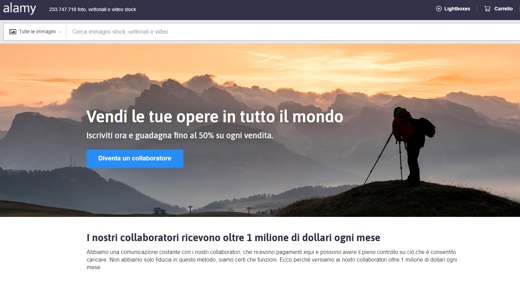 Alamy is an online service where you can sell your photos is earn up to 50% of each sale. By signing up on Alamy you will be able to upload photos and after 24 hours see them published and used by millions of buyers around the world in newspapers and books, for billboards, TV programs and websites.
Dreamtime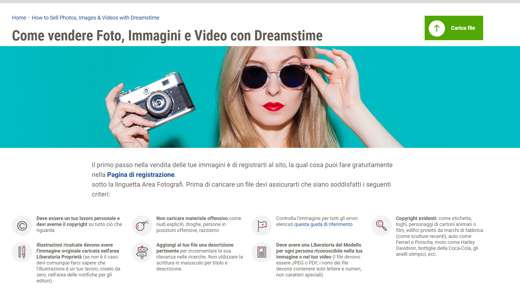 Dreamtime is a stock photography site that allows the photographer to earn based on the number of times the photo is purchased. The more times the photo is sold the more it will level up. For each transition, the photographer earns a percentage between 25 and 50% but with a bonus equal to 15%. Exclusive photographers, on the other hand, reach salaries of up to 60% with a bonus of $ 0,20 for each approved photo.
Other solutions to sell photos online is open your own website and take advantage of online stores like Amazon ed eBay.