How to see all attendees on Zoom. A guide on the limits of the most used program for smart working videoconferencing.
Zoom is the app of the moment: tra corsi online, didactics at a distance e smart working is depopulating for those who need to make group video calls in this period.
How Zoom works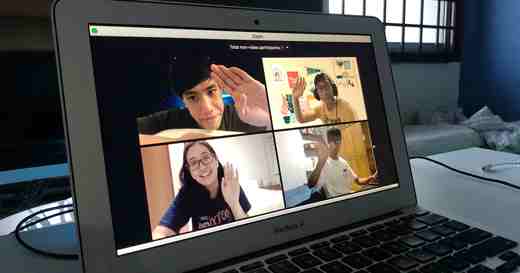 Zoom is available in a free version with the possibility of using it with up to 100 people in videoconferencing and in the Pro version.
The free version has limits that are linked to the duration of the video conference of 40 minutes if the meeting is between more than 2 people.
The paid version includes a license from 13 euros per month with the possibility of supporting a meeting of up to 1000 people.
Both versions have features available after creating an account, and they are: Chat, sharing of the screen, Hand lift detection system, Reactions, Recordings, Background virtual, Programming in a meeting, User audio management.
If you own Windows o MacOS you can download Zoom from the official website; if you want to integrate Zoom on a smartphone or tablet, you can download the dedicated app for Android and for iPhone / iPad.
I recommend that you take a look at the best video calling programs.
How to see all attendees on Zoom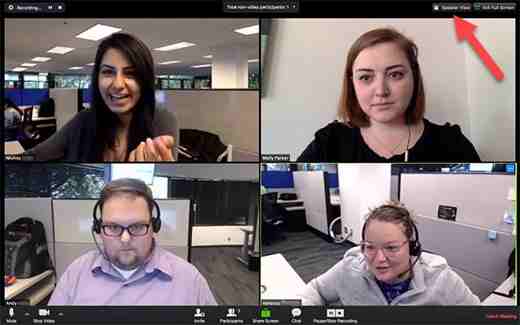 Activating the Gallery View you will be able to see all the participants on Zoom at the same time, instead of the person speaking.
To activate this option you have to press on display tab at the top right. If the meeting has fewer than 50 people, you can see all their screens displayed on one page, if there are more, you can move them to multiple pages.
Other useful articles