For some time now, the Zuckerberg social network has offered the possibility for free for those who have a fan page of schedule posts on Facebook. Yes, you understand perfectly well, Facebook has introduced a new option that will allow you after creating a post to schedule it so that it will be published on your company page in the future.
How many times have you had to use the different scheduling tools like Buffer and HootSuite to schedule the publication of Facebook posts? I many times, also because scheduling the publication of Facebook posts could be useful for those who want to release certain articles in particular days of the year. An example could be: Amazon's Black Friday or Amazon Cyber ​​Monday.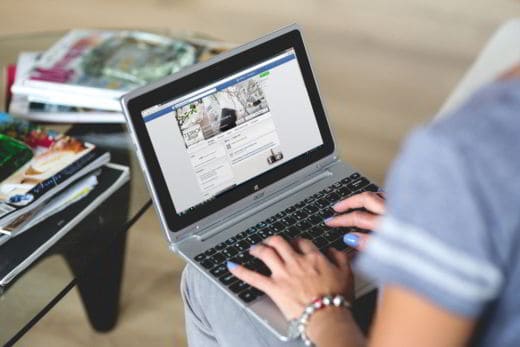 The advantage of this free feature is that scheduled posts can be not only created but also edited by the administrators and editors who manage the page. In addition, the times for scheduling correspond to your current time zone.
HOW TO PROGRAM POST ON FACEBOOK
Schedule posts on Facebook it's that easy. The first step is to log into your Facebook Page to create the article you want to schedule in write something. Then click on the down arrow next to the button Public to select Program. In the small window that appears, enter a future date and time based on when you decide to publish your post. In the same window, below, you can also stop the distribution in the section News, putting a check in the box and indicating the future date and time to determine when you want to stop showing the post in the News section. When finished, press the button Program.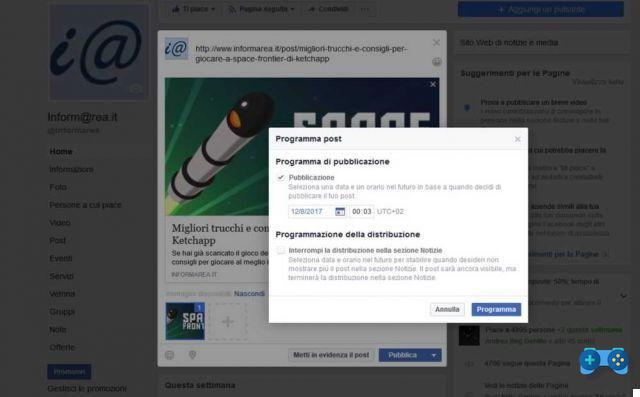 In summary here are the steps to follow for schedule posts on Facebook:
Create the post
Click on the arrow next to the button Public and select Program
Select date and time and click Program.
Facebook will publish your article on the date and time you set and then warn you, on the day of publication, with a notification: Your scheduled posts for your page have been published.
HOW TO EDIT, RE-PROGRAM OR DELETE SCHEDULED POST ON FACEBOOK
To see if you have done everything right, all you have to do is stay on the fan page and press on the item in the left column Post. Facebook will show you all the posts including those scheduled indicating: day, time and a link: See the posts. By clicking on it you can access the section Scheduled posts to view and edit them. This section can also be reached by clicking on Publishing tools, placed at the top.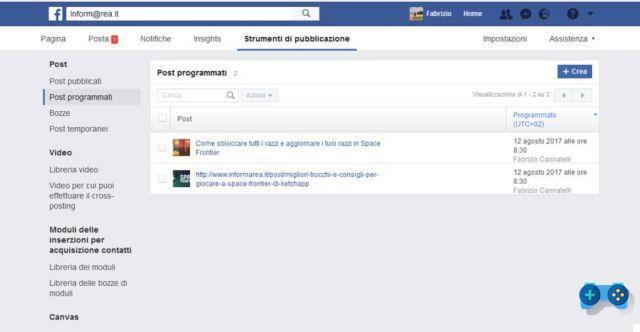 To edit Facebook scheduled posts, you need to click on the post or one of the posts you see in the section Scheduled posts and after opening it click on the arrow pointing down, located at the top right. In the list that appears, select Modification to change the description or title. In case you can also decide to press on Delete to delete the article.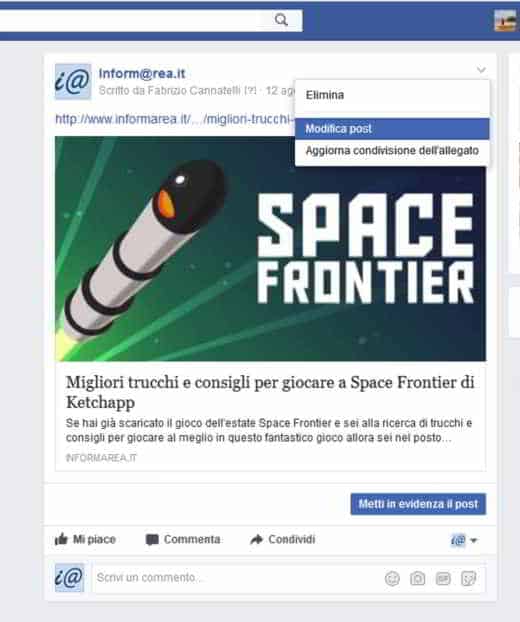 If you want to schedule the post again, you have to go back to the page Scheduled posts select the article by ticking the corresponding box and click on the menu at the top Actions then select Program again. The items are also visible in the menu Public, Cancel programming, Retrodata, Delete.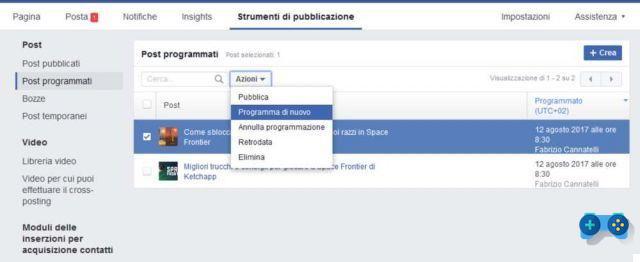 In summary, here are the steps to follow to edit or delete scheduled posts on Facebook:
Login in Scheduled posts da Publishing Tools or from Post (See posts)
Click on the post to edit
Click on Modification o Delete
To reschedule again click on Actions> Program again in Scheduled posts.
Finally you can see the history of all the changes made to a scheduled post by clicking on View change history.
Adriana gil We are a specialized and passionate team of virtual reality. We have extensive experience in this area. We decided to create ForVirtualRealityLovers to share all our information with customers and users. We have quality information. You can find tips, guides, interviews, top products and much more! If you are curious, enter our site ForVirtualRealityLovers.com and discover the virtual world! 😉 How to see people or pages who like a Facebook page ❯
Articles related to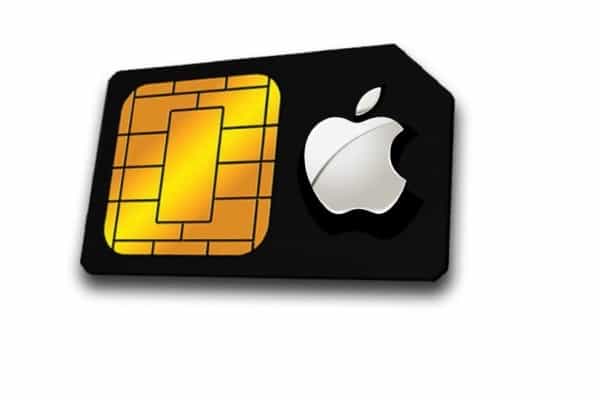 Apple SIM is poised to revolutionize the phone industry market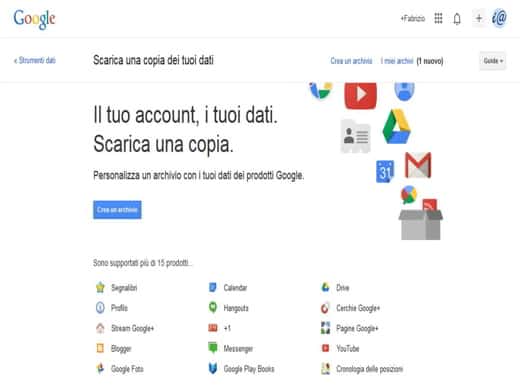 How to save and recover contacts, emails, calendar and more from your Google account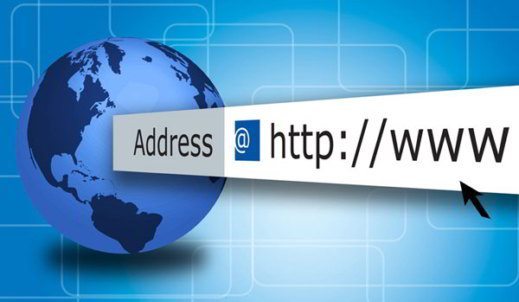 How much is a blog or website worth?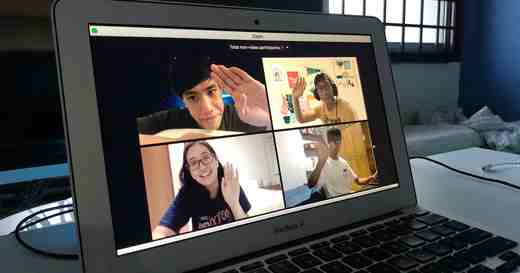 How to see all attendees on Zoom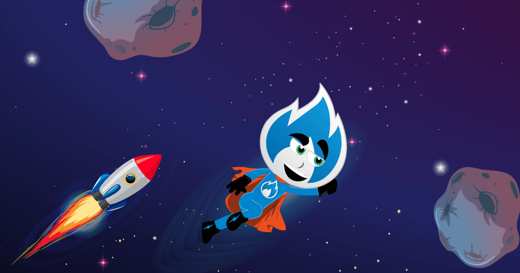 Best WordPress hosting, the features to consider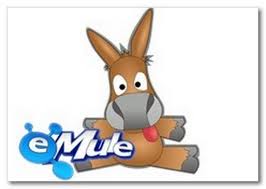 How to make Emule faster and have a High ID
Add a comment from How to Schedule Posts on Facebook
Comment sent successfully! We will review it in the next few hours.

Internet
Electronic payments, an increasingly widespread reality
Best Internet Download Manager for Windows and Mac
What is a sitemap and when to use it
10 rules for making a winning Facebook fan page
Platforms and Apps: How to start trading Online
How to send anonymous emails
How to find the EAN code of a product
How to browse Facebook with hotkeys
How to unblock people on Facebook
How to sync Gmail with other email accounts
Surfshark VPN review how it works
How to manage shipments for e-commerce
Better a 2,4 GHz or 5 GHz Wifi?
How We Transfer works
Bounce rate on Google Analytics too low: how to fix
How to export Chrome bookmarks
How to Record Streaming Video with Chrome
How to turn a text into an eBook
Cupertino launches the Apple Watch and the new 12 ″ MacBook
Come convertire video Youtube in Mp3
❤️Chi Sleep For Virtual Reality Lovers?
For Virtual Reality Lovers we are a team of people who aim to give you all the best information about Virtual Reality.
What information do we share?
We share everything you need to know about virtual reality, tips, prices, features, guides and much more !.
🤖What are the best virtual reality products?
We have the best information section on the best virtual reality products.



This work is under a Creative Commons Attribution-Non-Commercial-No Derivatives 4.0 International License. 2021/primerpaso.me X
Check out our best articles!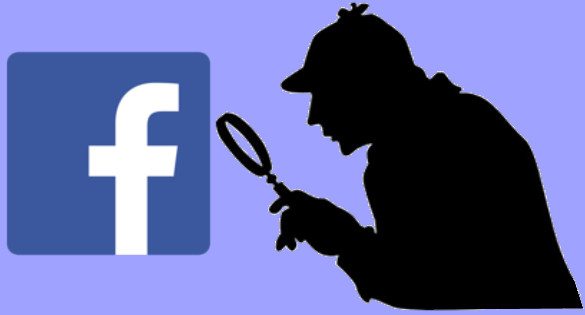 How to find out who visits your Facebook profile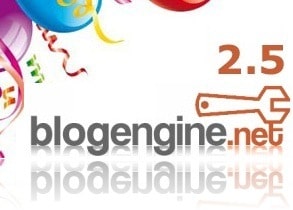 How to insert a donation button in Blogengine.net
Track Twitter clicks with Feedburner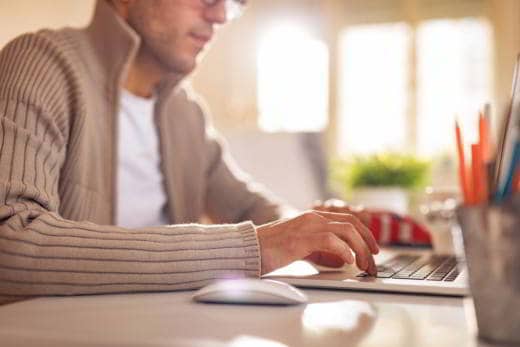 How to archive Outlook messages