As with movies, eBooks can also be rented on the Web through virtual libraries. One of the best library services MLOL (Media Library On Line) allows users of affiliated libraries to have free access to magazines, newspapers, audio books, databases and eBooks.
Read on to find out how to rent an eBook and access the MLOL service.
rent an eBook First of all it is necessary to understand if your library service has joined the project MLOL. If your library is part of the network, you will find the MLOL login link on the home page.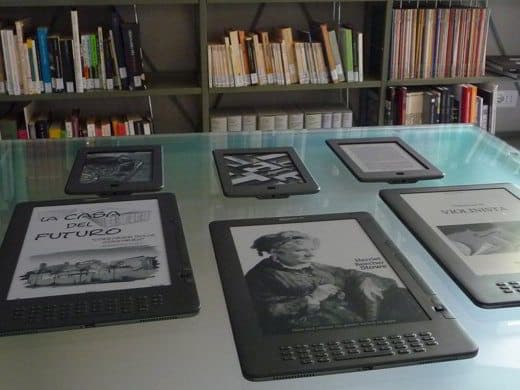 Once you have accessed the service, with the same credentials you use to access your library site, you can begin to familiarize yourself with the menu and start accessing digital content.
Among the various contents choose eBooks. In the left menu you can see:
Free eBooks distributed with open licenses
eBooks available online without download
eBook to download.
Not all of them are always available. To be on the safe side and start testing MLOL, you need to check the list "Available now".
It is possible to borrow only the books available (books not used at the same time by several users) and in the case of off-site bookings they can be booked.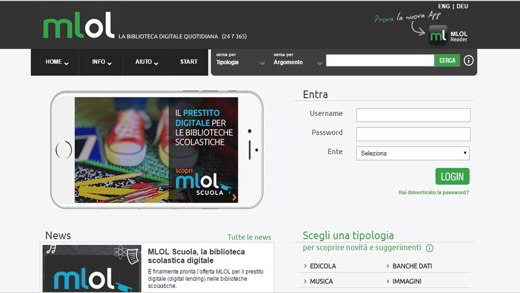 The downloaded books are available for a limited period of two weeks, plus there are also free reference books.
To consult the affiliated libraries, you can download the PDF brochure from this page.
First di rent a book, on MLOL it is possible to find in the book's card, the essential information such as: cover, plot and little else. Click on "Download eBook"On the right. You can also add the book between Add to Wishlist if you think you can request it later.
In some cases the eBook may be protected by DRM Adobe, Short for Digital Right Management, digital rights management. These are anti-copy technologies in a digital environment, in fact a work with DRM is traceable and it is therefore possible to control its diffusion.
There are several types of DRM, including the DRM Adobe and Social DRM.
Il DRM Adobe it is obtained by subscribing to the adobe site and downloading a viewer called Digital Editions su digital editions download.com.
Adobe DRM eBook can be read on iPhone, iPad, Android and eReader. The complete list of all compatible devices is still available on the Adobe website.
In addition to the format PDF, always available, there are other formats available: such asePub which, unlike the static one in PDF, is dynamic paging and adapts to different devices and programs. It is in fact ideal for mobile devices and eReaders.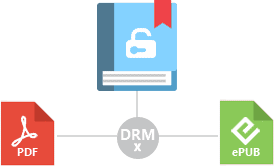 At the end of the book rental operation, a notice will tell you how much the file weighs and will let you download a file ACSM. This is the extension of Adobe DRM protected files. This file has a short expiration: it must be used within hours of downloading. However, avoid deleting it immediately, as it could be used to move your eBook to another device, which must always be authorized by Adobe.
Double-click the file to open it with your licensed version of Adobe Digital Editions. The association between file and program is automatic, as long as the Adobe software has already been installed on your PC.
If this is your first time opening Adobe Digital Editions, you need to enter your Adobe credentials and have your PC authorized to open Adobe DRM protected files.
Once you double click on the .ACSM file extension, Adobe Digital Editions will finally complete the download of the PDF file.
At the end you will finally have the book on loan, which you can consult and read for the next two weeks.
The personal page of the MLOL portal will show the successful rent, and the expiration date after which you will no longer be able to open the book.
If you are a lover of newspapers, magazines and magazines, MLOL also gives you the opportunity to access "Press Play". A portal of around 1400 online newspapers from around the world.
Also take a look at:
How to convert an eBook from ACSM to ePub and PDF
How to convert ePub to PDF ebooks