After installing a program, you noticed that the Iminent toolbar and you don't know how to remove it? Unfortunately it is a common problem for many users, eliminate la Iminent toolbar it is not at all easy since it is not a simple browser add-on, but contains a set of software that tracks web browsing.
Its installation takes place practically without the user's knowledge, since it is included in a seemingly harmless program. It is essentially a malicious software (spyware and adware) that falls into the category of Browser Hijacker, i.e. programs capable of modifying browser settings, come Firefox, Chrome e Internet Explorer to collect information regarding the online activity of the victim user by transmitting it, without his consent, to organizations capable of making a profit by sending advertising also known as spam.

How to remove the Iminent toolbar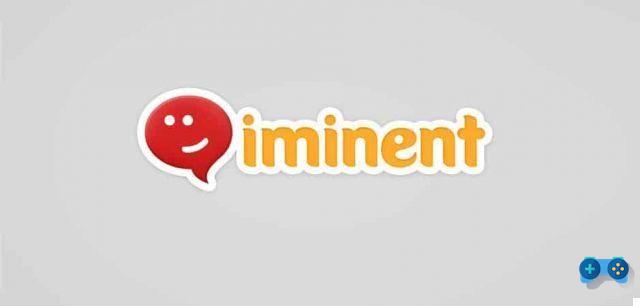 Unfortunately, Windows does not provide tools for uninstall the Iminent toolbar, so you will have to solve the problem with a few simple steps described below.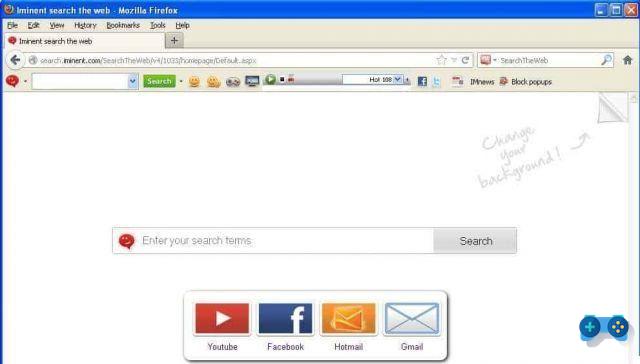 First, download the program Revo Uninstaller, also available for free from the official site. Once installed, open it and identify the entry Imminent in the list of applications present.
Select it, then press the button Uninstall found in the top bar of the software. The window indicated with the wording opens Select Uninstall Method. Here the item ticks advanced. This way in addition to removing the files related to the program, you will perform a complete and thorough scan of the registry to delete the keys that refer to Iminent.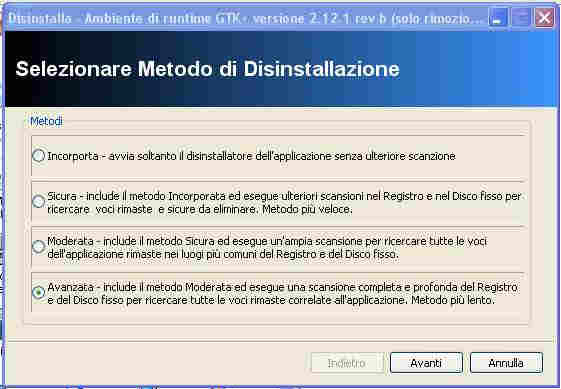 Wait for the procedure to complete and when finished, download the free version of AdwCleaner. It is a lightweight software that detects malicious files with a thorough scan. Once installed, press the Analysis button and follow the on-screen instructions.
Remove the entries referring to Iminent by selecting them and pressing the button Clear. AdwCleaner at the end will ask you to restart your computer.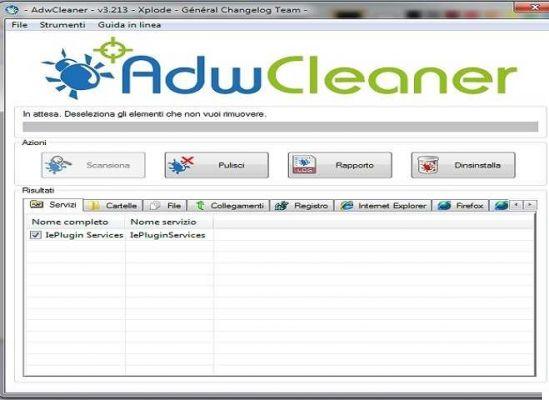 By logging back into your computer and Chrome, Iminent will be gone. In case the Chrome settings have not returned to their original state, access the browser and press the icon with three horizontal lines at the top right. Click Settings and select the item Show advanced settingsat the bottom of the screen. At the bottom of the page click on the button Reset settings and restart Chrome. You can also try to launch the above software in Safe mode.

Also take a look at: Remove installed toolbars without our knowledge.