La personalization of gadgets and / or clothing it can be linked both to professional needs and to reasons that belong to the sphere of leisure and entertainment. If in fact, on the one hand, a personalized t-shirt or sweatshirt is the perfect way to make one unforgettable party or special event, on the other hand they also allow you to advertise any brand o message.
This is why more and more people are resorting to this particular type of solution. Furthermore, it should be added that nowadays it is no longer necessary to leave the house in search of a printing house equipped for our type of request, but, on the contrary, it is possible order your own T-shirts and your own personalized sweatshirts without even having to leave the house.
It is enough, in fact, to have a connection available Internet to get in touch with professionals in the sector capable of fulfilling every type of request possible online: the customer will therefore only have to select the color of the requested garment, the quantity and, of course, the customization he prefers (a logo, a writing, an image, etc. .).
A quick, convenient, quality choice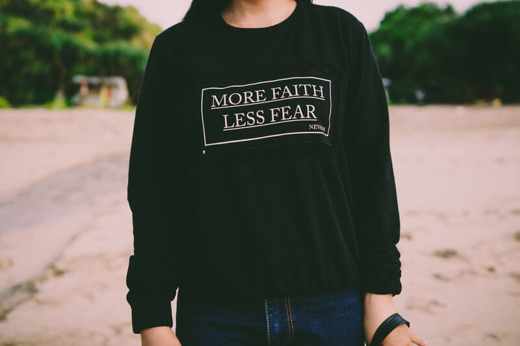 An efficient and reliable name when it comes to custom clothing online is Burger Print, a Spanish online platform that caters to companies as well as to retailers, communication agencies and simple individuals: in short, its services are available to all those interested in having personalized t-shirts and / or sweatshirts printed in high quality and at the right price with a simple click.
In fact, the team guarantees the highest standards on the market thanks to constantly updated technologies. In addition, each customer benefits from a special one-to-one assistance: this means that every single order will be taken over by a Burger Print operator, who will take care to meet any type of need and, of course, to give concrete answers. in the face of possible customer doubts. Add to this speed and punctuality, given that Burger Print is committed to ensuring that fulfilled orders arrive at their destination respecting the expected delivery times.
How to get personalized sweatshirts and more
As already mentioned, with Burger Print it is possible to request T-shirts e sweatshirts customized, but not only. Numerous articles are available on the portal: remaining in the clothing field, it is in fact possible to customize too polo, tank tops, vest, jackets and even K way, as well as shopper and many gadgets present and selectable within the portal.
Once you have identified the desired product, it will be sufficient to follow the instructions present online to obtain a free quote and, in case of acceptance, information in real time on the processing status of your order. Add to this that, in case of need, it is always possible to resort to chat on Burger Print (you will find it at the bottom right of your screen).
Some of the best offers
Burger Print also offers its customers numerous promotions. Looking in detail at customizable sweatshirts, men have for example the possibility to buy lightweight sweatshirts Fruit Of The Loom starting from € 6,96 per piece (the price depends on the quantity of items requested), while for what concerns the women, the Raglan model, also Fruit Of The Loom, can be purchased starting from 7,03 € a piece; finally, for the items from child prices even go down starting at € 5,88 per piece.
Each of these proposals can be customized with one front print, back and even positioned on the single sleeves right and left. The prints can be requested in screen printing up to 6 colors, in direct digital and even in embroidery.