You want to find out how to know who blocked you on Facebook? Here are all the details that will help you understand who decided it was time to block you on Facebook, without warning you.
If you haven't received updates from your friend on Facebook for some time, it is likely that he or she may have deleted their Facebook profile or blocked you.
Unfortunately Facebook does not provide a service capable of communicating any blocks, which is why I suggest you apply the methods described below to draw your conclusions and understand how to see the profile of those who blocked you on Facebook.
How to block a person on facebook
Before you see who blocked you on Facebook, you should know that Zuckerberg's social network allows you to block annoying or snooping users.
block a Facebook account you have to go to the his Facebook profile page and click on button with the three horizontal dots, next to the button Message.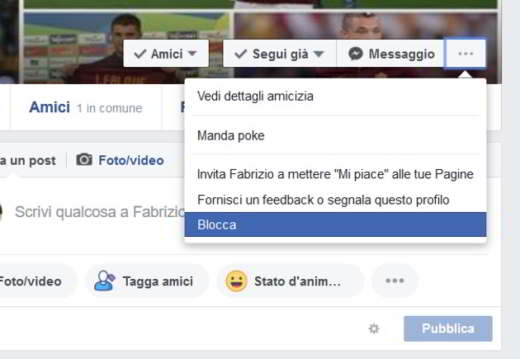 In the menu that opens, click on Block. A message will appear telling you that the blocked person will no longer be able to:
See what you post in your diary,
Taggarti
Send you to groups or events
Start a conversation with you
Add you to friends.
Premendo il pulsating Confirmation, you will make the block request to Facebook effective.
How to know who blocked you on Facebook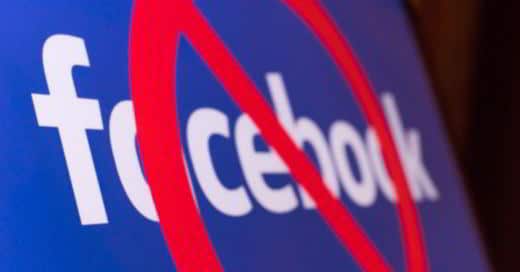 If you don't want to ask your friend if he actually blocked you on Facebook, here are some little tricks that will help you understand how to see who blocked you on Facebook.
Your name is no longer on your Friends List
A first clue to understand if a friend of yours has blocked you is no longer find his name in your Friends list. The user may have been blocked by Facebook or have deleted his account, to be sure all you have to do is ask another contact if his name is present in his List friends.
For any doubt you can always go to this site and type the username of your friend's facebook page to get theID Facebook. The username is nothing more than the link to his personal page, for example https://www.facebook.com/fabrizio.cannatelli. The username in this case is fabrizio.cannatelli.
The numeric profile ID (Facebook ID) is used to indicate if your friend's Facebook profile still exists.
Inability to add it to friends
If you are not part of the contacts of the person you would like to add as your friends but after entering their profile you are unable to do so, you may have been blocked. Alternatively, the user in question may have configured the settings to prevent access to unknown contacts.
User not found
If you can't find your friend with the Facebook search tool ("User not found"), This may have blocked you. However, the question remains that he has configured his account so that he cannot be found. In this case you can always try to log in to his Facebook account with another of your accounts or, after having performed the logout on Facebook, to look for it on Google (in anonymous browsing). If you find him in the search results and manage to enter his Facebook profile, it means that the user in question has blocked you.
Unable to send him messages
Another sign for know who blocked you on Facebook, is the inability to send messages to your friend. The messages you send will be systematically rejected by the social network.
Missing tags
If your friend has blocked you, you will surely find that Facebook has removed the link to their profile from your tags. If the tag is gone and only your friend's first and last name is left and you can't click on it, then you've been blocked. Alternatively, your friend may have removed the tag.
Unshared posts
The user who you think may have blocked you, may have taken a break from you or may have relegated you to shortlist, limiting its contents with you. Your name will continue to appear in his List Friends, but you will not be allowed to post on his Facebook profile or see his activities.
Shortlist is a default Facebook list. To add a user you need to go to Friends list e premere sul pulsating Friends, then select the item in the menu that appears Add to another list. Then choose With Restrictions and the game is done.