After Google, Bing di Microsoft is the second most used search engine, so indexing a site will allow you to improve its visibility and consequently increase success.
Read on and you will find out how to index a site on Microsoft's Bing.
Bing, like Google, also offers its users Webmaster tools, to which you can subscribe your site through a procedure very similar to that of the Mountain View company. The first thing you will need to do is have a Microsoft account, for example a mailbox mail Hotmail o Outlook, to be used to access the Webmaster Tools, then you will need to enter the site address and also the name of the file that contains the sitemap (map of the whole site). Once this is done, all you have to do is wait the time necessary for the Bing spider to not reach your site and start the indexing procedure (usually a few hours or a couple of days).
- Bing Webmaster Tools, like those of Google, allow the indexing of websites, but also to access a series of reporting functions, useful for optimizing and controlling in detail the activity on your site. For example, Bing also keeps track of the keywords that visitors have used in their searches, also showing how many times they have been used and so on.
But let's see how to index a site on Microsoft's Bing.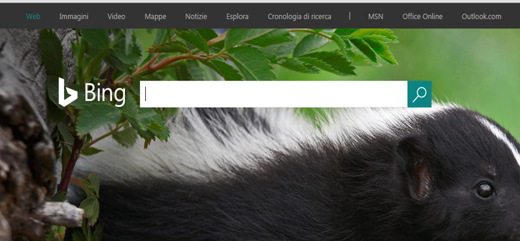 First, connect to the official Bing Webmaster Tools page by clicking on Log in. If you already have a Microsoft account you can communicate the address of your site and report the file of the sitemap. To verify the ownership of the site, Bing offers various procedures similar to those used with Google. Even with Bing the quickest way is to download a file and copy it to the site.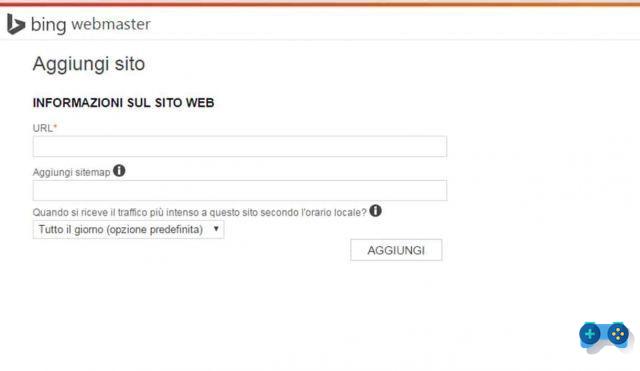 La sitemap is a tool to speed up the indexing of the pages of a site in search engines. You could use the same sitemap for both Google and Bing.
After logging in to Bing Webmaster Tools, on the main page you will notice an extract of the most important information relating to the indexing of your site in the search engine.
Using these tools you will not only be able to index a site on Bing, but check at any time which pages are most visited and the types of access, useful information to improve the visibility of the site.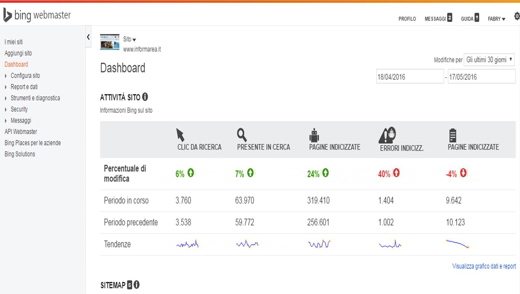 Bing can also be useful to check that your site has all the elements necessary to improve your ranking by checking the "SEO tips".
A part of the accesses to your site could come from tablets and smartphones, for this reason you will have to check that the pages are optimized even for small schemes.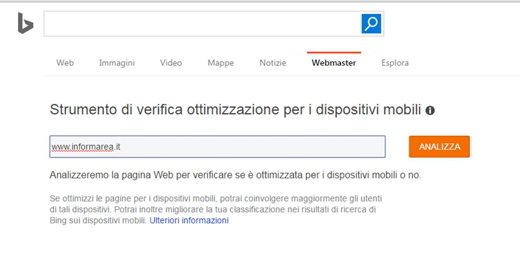 Finally, Bing also allows you to check which pages of your site have been indexed by the search engine. As in Google, just enter in the search box, "website": Followed by the site address.
Alejandro Crespo Martinez We are a specialized and passionate team of virtual reality. We have extensive experience in this area. We decided to create ForVirtualRealityLovers to share all our information with customers and users. We have quality information. You can find tips, guides, interviews, top products and much more! If you are curious, enter our site ForVirtualRealityLovers.com and discover the virtual world! 😉 How to save videos and images from the cache of Mozilla Firefox, Chrome and Internet Explorer ❯
Articles related to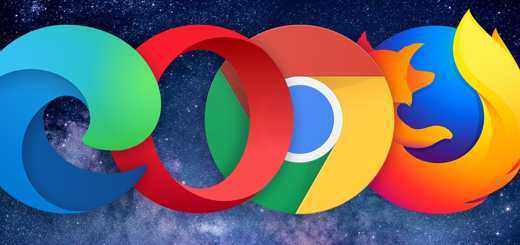 Best browsers 2022: which is the fastest and most secure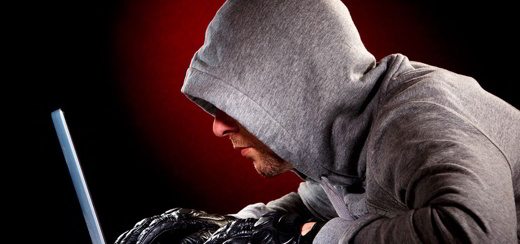 How to browse the web without leaving a trace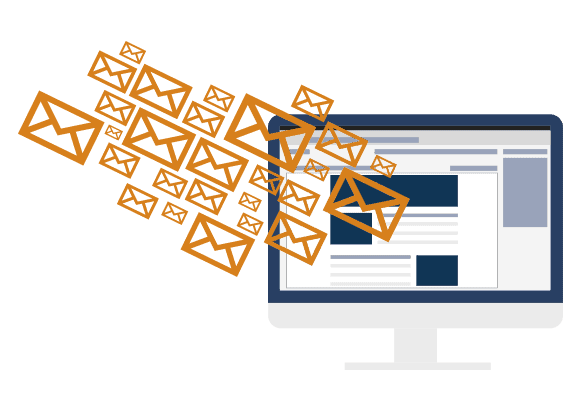 How to create a newsletter and which program to use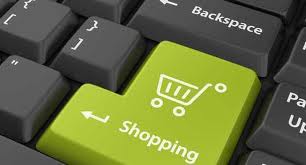 Useful tips for shopping safely on the web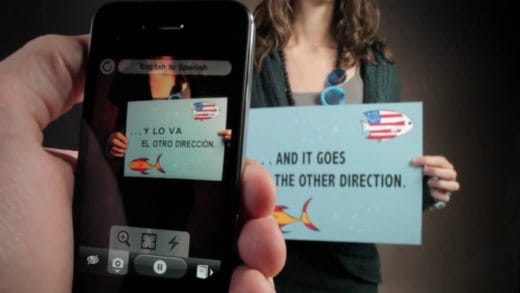 Best apps to translate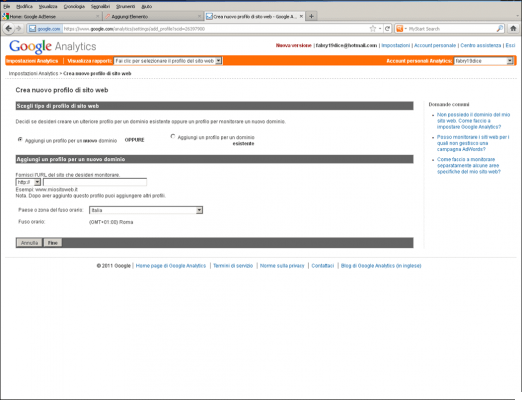 Monitor your site with Google Analytics
Add a comment from How to index a site on Microsoft's Bing
Comment sent successfully! We will review it in the next few hours.

Internet
How to send parcels from home and how much it costs
How to track Amazon prices
Best 2022 Webinar Software
Professional training: everything you need to know about online courses
The new era of Apple with Mountain Lion and iOS 6
How to find the EAN code of a product
Electronic payments, an increasingly widespread reality
How to sync Gmail with other email accounts
How to insert a donation button in Blogengine.net
How to browse the web without being seen
Apple SIM is poised to revolutionize the phone industry market
How to visit a Linkedin profile anonymously
Apple presents the iPhone 5 and the new iPods: will it conquer the market?
What is a sitemap and when to use it
How to check multiple mailboxes from one place
How to record Skype conversations
Replace PostPager with PostPaging in BlogEngine.net
How to see all attendees on Zoom
How to appear on Google Maps with Google My Business
Best programs to automatically post on social networks 2022
❤️Chi Sleep For Virtual Reality Lovers?
For Virtual Reality Lovers we are a team of people who aim to give you all the best information about Virtual Reality.
What information do we share?
We share everything you need to know about virtual reality, tips, prices, features, guides and much more !.
🤖What are the best virtual reality products?
We have the best information section on the best virtual reality products.



This work is under a Creative Commons Attribution-Non-Commercial-No Derivatives 4.0 International License. 2021/primerpaso.me X
Check out our best articles!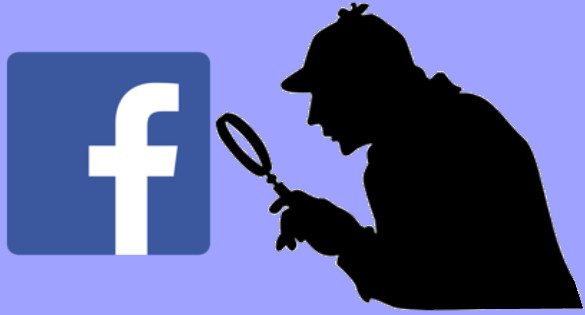 How to find out who visits your Facebook profile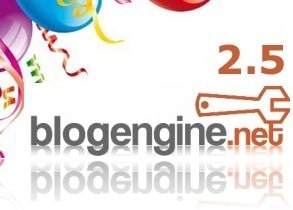 How to insert a donation button in Blogengine.net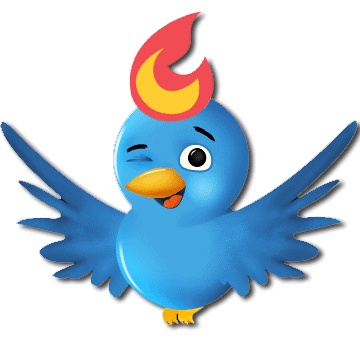 Track Twitter clicks with Feedburner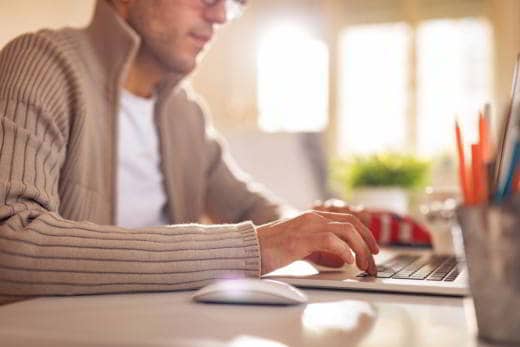 How to archive Outlook messages