Do you want to buy a Huawei or Honor smartphone but you are blocked by the impossibility of having Google services, which disappeared from the devices of the Chinese manufacturer after the ban inflicted by the Mountain View company? You must know that it is possible have Google services on Huawei using some trick or alternative app stores.
From the moment the ban was decided, all the latest smartphones marketed by the Chinese company must be based exclusively on Huawei Mobile Services, which means no Gapps (Google applications), Play Store and incompatibility with banking services and the various malfunctions and disservices that derive from them.
Although not officially, it is possible to use some alternative method to get the Google ecosystem back on Huawei smartphones.
In this guide we will explain to you how to install google play store on huawei and we will go to the discovery of the proprietary app store Huawei AppGallery and some alternative stores.
How to install Google Play Store on Huawei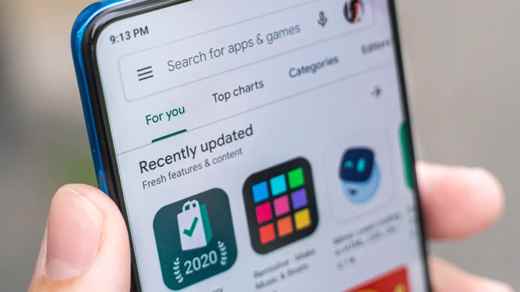 To proceed with the installation of the Google Play Store and services Google (Gmail, Google Calendar, Google Drive, Google Doc, Google Music) on Huawei devices there are several methods, one of the most recent and functional is to use a Android emulator with all play services on the device.
Let's assume that you will need to use a Chinese emulator, which is why you must be aware of the risks you may face in terms of security, we advise you not to install banking apps, but only those of ordinary use.
For example, you can install the Play Store on the P40 Lite, Mate 30 Pro, Y6P and many other models that do not allow access to Google services.
First, download the file Apk VMOS Pro which is the emulator that allows you to have an Android operating system on any device. Proceed by clicking on the Google Play Store symbol to download the version to be virtualized. After installing the ROM, enable the "Write to other apps"And the various accesses required by the software and then sets the Spanish language.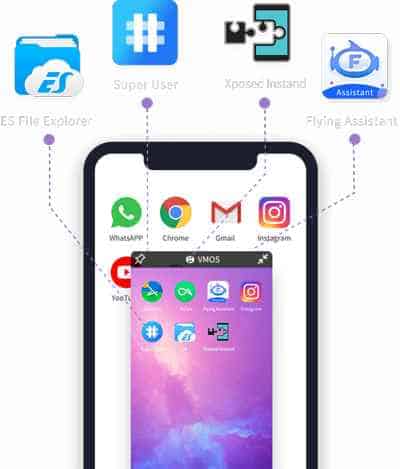 At this point you can configure your Google account and use all the services on your Huawei smartphone.
This procedure allows you to have Google Apps on Huawei without having to make any changes to the device's operating system.
There are, in fact, some procedures that require more complicated modifications by intervening directly on system parameters, these should be performed by particularly experienced people. Installing an Android emulator is the fastest and most effective way to get Play Services quickly.
Currently, there are also Chinese smartphones that do not have the Google Play Store, even on these devices it is possible to install applications that emulate the operating system of the green robot, or, proceed with the download of alternative stores so as not to have to give up the most famous apps and used.
Find Google Play Store apps on Huawei
We also want to talk to you about the ecosystem of services Huawei Mobile Services (HMS) which offers a series of features including saving and synchronizing data in the cloud, access to multimedia content services and an alternative app store to that of Google.
How Huawei AppGallery works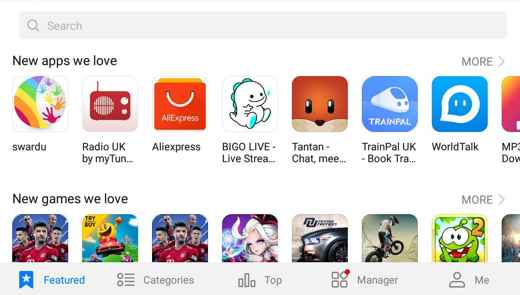 Thanks to Huawei AppGallery you can find the apps on the Google Play Store and install them on your Huawei smartphone. There are apps and games among the most loved and used such as Telegram, TikTok, Amazon, Microsoft Office, as well as links to make an immediate download from the official sites for Facebook, WhatsApp e Zoom, as well as the Quick App, that is, applications that work without downloading and installing them on the device such as Twitter, Uber, Glovo, JustEat, Wikipedia , Zalando and many others.
In short, Huawei's alternative play store provides many of the applications that you usually find on the Google Play Store, allowing you not to give them up, moreover, there are also interesting and exclusive apps.
All apps that are added to Huawei AppGallery undergo four levels of control, before being approved and made available on the store, so users only access verified and safe content.
You can browse the Huawei store and search for the applications you previously used on your Android smartphone with the Google Services.
How FindApp works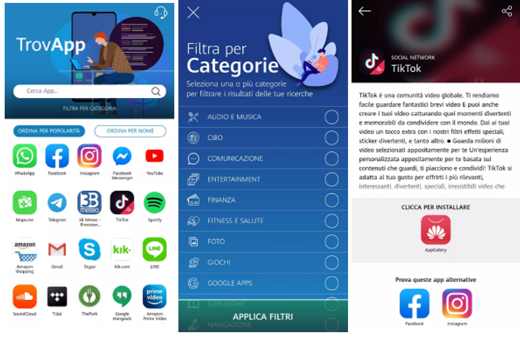 Another application that allows you to find the apps also present on the Google Play Store is FindApp, a kind of free search engine where you can find more than 1.000 most popular applications in Spain. You can download it from AppGallery, which suggests all the apps to download on the Huawei store, or on those alternative platforms such as APKpure o Amazon AppStore.
With these solutions you can still have the applications you used on your previous smartphone available before switching to a latest generation Huawei device.
Other useful articles
How to download Play Store APK
Best Huawei tablets