How to get lots of likes on Facebook? How to get lots of likes on Facebook? Increasing likes on a Facebook page is one of the first goals of a blogger who wants to grow his popularity. There are several features and tools on the Zuckerberg social network that without spending a cent allow you to have many likes on a page simply by promoting it through contests, dedicated apps or by inviting friends.

To understand how to get many likes on a Facebook page not only do you need to work hard by dedicating time to it, but you also need to have some tips that I will try to give you in this guide.
Without considering the best tricks to increase Facebook likes, here are 6 tips to put into practice for get lots of likes on a Facebook page without going against the rules and terms of use of social networks.
Index
How to get likes on Facebook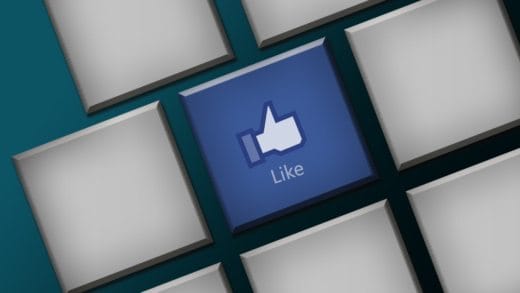 Invite friends

It is one of the first methods used by those who decide to create a Facebook page and consists in inviting their friends to like them on a social page. Unfortunately, it is an ineffective method and sometimes even annoying for those who receive the invitation. The benefits are also few because your friends already know your page and those who don't know it may not be interested in liking it.
Publish articles with photos and description

Increasing Facebook likes effortlessly is utopia. What I can advise you is to promote the contents of your blog by posting not only links but also images and a short description that introduces the article. It also tries to change the title making it more attractive and interesting.
Answer questions or messages

Another piece of advice I feel like giving you for get new likes on a Facebook page is to answer the questions that are asked of you and the messages that are sent to you. Eliminate spam and offensive content and try to make your page pleasant and full of interesting content and comments.
Check the statistics on the page

By checking your page stats you will have a clear view of the type of audience that is following you. In the menu at the top left you can see the item Insights to access the section concerning the reporting of the page and where you can graphically consult the actions on the page, the page views, the periodic likes on the page, the coverage and the interaction with the posts. Other information that you will find in the statistics are: users who performed an action, their age, gender, city of origin and so on.
Like exchange

It is another method used by those who manage a Facebook page. It consists of liking another Facebook page to receive the same favor in return. In practice it is an agreement between the managers of the pages. The method is not very effective as it will allow you to get several likes but all of little value.
Purchase of FAN packages

Many companies who want get lots of likes on a Facebook page, they prefer to pay a sum to get a large number of likes. For this reason they turn to service companies that offer and sell fan packages for hundreds of euros. The joke is that the fans are more often than not fake or foreign. Like the previous ones, this method is also not very effective and only serves to make up numbers.
Use of dedicated apps

This method consists of installing applications dedicated to this purpose on your profile. The application will have to comment or click Like on many status updates automatically, in order to bring visibility to its page and to obtain an exchange of favor (comments or likes on your page). Attention because this procedure, if not used sparingly, could lead to a suspension of the profile.
Using BOTs to create fake profiles

By using bots, that is programs, which automatically repeat a predetermined action, you can create fake users, or false, whose purpose is to increase the likes of the page. This method does not bring benefits, indeed many companies use it in organized contests to generate leads and acquire potential customers by publishing photos or images.
Click Farm

Click farms were born in Pakistan, the Philippines and other developing countries to exploit thousands of people who on request would click Like on a page for a salary of a few tens of dollars. Even in these cases, these are useless numbers that do not give value to a page.
Like Box in your Blog

If you have a very popular blog with many daily visits, you can increase the likes by creating a like box on the Faebook page and then inserting it in the Home of your site. Many blogs place the like box in the center of the page and invite users, who log in to view the content, to like it. Facebook for developers offers a page called Like Box where you can indulge yourself and create your own custom HTML like box to apply in the code of your web pages.
Highlight page or post

Using Facebook advertising could be a great way to reach new customers and new Likes on the page. To use the sponsored message system, you must first define which post to use, locate the advertising, target certain age groups and interests. My advice is to follow the advice and rely on industry experts to advertise on Facebook.
To learn more about the topic take a look at:
How to promote your business on Facebook
Create a Facebook ad
Organize a Contest

To increase the likes on Facebook you can organize a contest also called contest. The Zuckerberg social network offers the possibility to create a contest directly on your timeline or page, without using external apps. To learn more, take a look at: How to organize a Facebook contest.
Learn from other Facebook pages

Look at the other pages dealing with the same topics as you trying to analyze their popularity and success. But above all try to study the objectives and advertising campaigns implemented. By liking the Facebook for Business Page, you will regularly receive updates on how businesses use Facebook advertising to be successful.
Post a video

Present yourself and your page with a short video illustrating your goals, your products and your shop. Doing so will capture the attention of users and certainly new likes to your page. To post a video you need to follow the following steps:
Click on Share a photo or video at the top of your Page's diary.
Click on Upload photos / videos and select a video from your computer.
Write an update if you like, then enter a Title of the video and Video tag.
Select a thumbnail by clicking on the arrows in the video preview or on Add photo or video to your post (camera symbol).

Click on Public.
Don't miss also:
10 rules for making a winning Facebook fan page.
How to have lots of likes on Instagram