YouTube is one of the most loved and used platforms in the world, the ease of connecting and starting a video allows you to always be facing everything that happens in Spain and abroad in no time. In the infinite choice of serious or funny videos, the figure of the Youtuber it is getting wider and wider.
In Spain we have not yet reached the numbers of the most titled American Youtubers, but the quality of the contents puts us in a very appreciated position in the world.
If you are a Youtuber or simply enjoy posting videos on this platform, you will know very well how important the likes under the video are to understand if the content is liked or not by your visitors. However, it is not easy to get them, you will have noticed that even the largest influencers have an extremely greater number of views than the likes under their videos, this is not absolutely random.
Today we will investigate more deeply the modalities to be adopted for avere like su YouTube, ready? Let's see the steps to follow to get good results.
Are you looking for visibility and likes on YouTube? Here's how to do it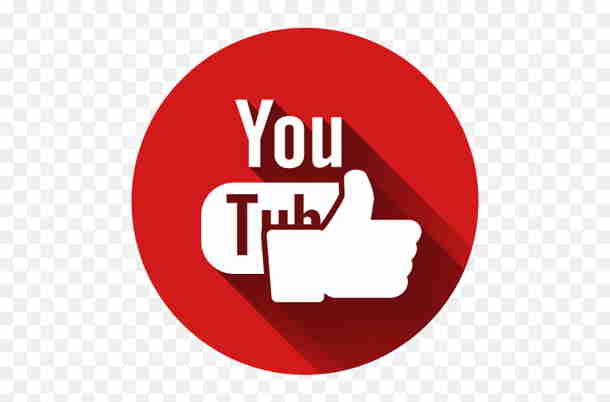 The difference between a Youtuber with many likes under his video and one who is completely devoid of them depends mainly on the strategy he uses. Although you may think it is a simple case, in reality having more likes is an integral part of a very specific strategy. So that you can increase the likes under the videos, let's see which are the most interesting tips to apply.
Entice visitors
It will seem trivial to you, but Repeating during the video to like your content is always a smart move. How many times have you happened to watch a video and forget to like it, this happens because you are particularly concentrated. To arouse and encourage the visitor to like, it is advisable to remind him every now and then.
Subtitles
If you don't want to be too intrusive with your visitors by asking them to like, you can take advantage of the annotation function. The banner with the writing will appear on the screen Metti Like and you can increase your likes without even noticing.
The contents
To get more likes, you need content that attracts your users' liking. If you notice the videos with a higher number of likes on YouTube are the extremely funny ones. When we are happy and laughing it is much easier to leave a Like under a video; so, try to create content that is fun but always polite and interesting.
Increase subscribers
One aspect that is always overlooked on YouTube is the subscription. Usually we ask to subscribe or to put a like, but we never focus on the option Subscribe. With a good strategy you can get more subscribers and consequently more views and likes.
Personal videos
When you post a vlog or a video in which your emotions are the protagonists of the content, then users are more likely to leave a like. The almost friendly relationship that is created between a Youtuber and the viewer is essential to make him become attached to your content and increase the number of likes.
Viral content
You will surely have noticed how many likes are present under the viral videos. Trends are a springboard on YouTube, try to exploit their full potential. Constantly post videos that are trending, you will receive lots of likes not only from your subscribers, but above all from those who visit your channel for the first time.
Advertising
Hard work in creating quality content always pays off, but sometimes you may need a little nudge. You can choose a video that you particularly care about and advertise it on the platform, in this way it will have more prominence and consequently increase the likes.
How to buy YouTube likes
In addition to advertising, there are many other alternative methods to get likes on YouTube, one of these is certainly to buy them. On the web there are many online sites that allow you to buy likes under your videos, but they are not always reliable. So that you can have maximum security of the result and take advantage of all its advantages, we recommend some specific sites.
Let's assume that it is much better to win them like than to buy them, but we are aware that these can improve your image as an influencer.
The best known and most reliable sites are:
Bcube Agency
Visibility Reseller
SocialSite
Get A Follower
Social Purchase
Read also: How to put music on YouTube without infringing copyright
Because I don't see likes on YouTube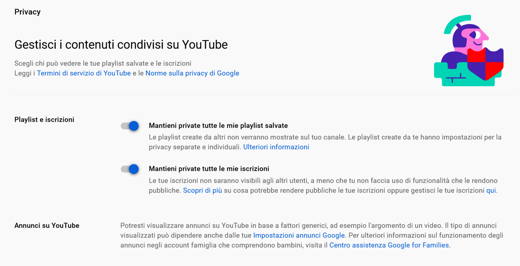 You know very well that YouTube is not all roses, often you run into unpleasant internal mechanics. Among these there is certainly the problem of not seeing the I like it on the platform, why does this happen?
YouTube allows you to show or hide likes in your activities. To activate or deactivate this feature, access the YouTube channel and click on Settings top right. Enter the section Privacy located on the left and then select or deselect the activity boxes. Press on Save and you're done.
Likes on YouTube are anonymous
Recently YouTube has introduced a feature in the testing phase that hides the number of dislikes received under a video, this happened to limit the phenomenon of review bombing. Although it will be impossible to view the dislikes, they can still be posted by your users, but you will be the only one to view them with the internal statistics tools.
How to see who likes on YouTube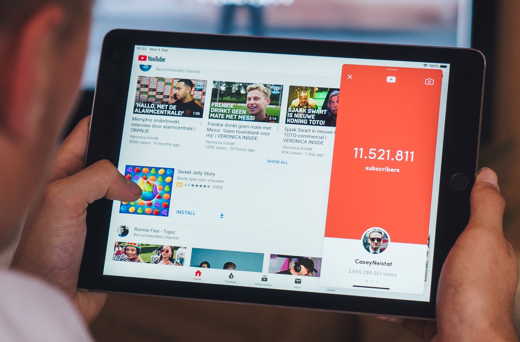 An equally interesting topic is to see whose likes are on YouTube. Unfortunately, it is absolutely not possible to see whose likes are under a video, neither yours nor anyone else's. The policy of this platform, although extremely flexible, limits the potential risks of data security and privacy of its subscribers. So it will hardly be possible in the future.
How do you see who dislikes on YouTube
You can imagine that if it is impossible to see people who have liked, let alone those who leave dislikes. Unfortunately, in recent years, more and more online manifestations of cyberbullying have made dislike a real social problem. YouTube from this point of view tries to limit confrontation actions and did not implement the feature of seeing who dislikes under posted videos.
How to unlike YouTube

It is time to be a little more practical and to analyze the how to unlike or dislike under a youtube video. First of all you can do it both from an Android or iOS smartphone and from a Computer; the procedure is the same so we won't be boring repeating it.
Launch YouTube and you will be on the Home page. At this point, locate the video you want to remove or like and press on it. You will see a bar at the bottom of the video with two icons next to it Share. The icon with the thumb pointing up is the like while the other is the I do not like. To remove the Like you have to click on the thumb up, this will change from blue (or red) to transparent.
How many subscribers do I have on YouTube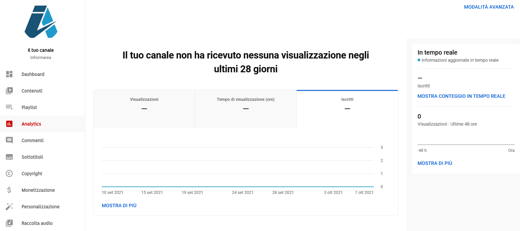 You do not always have the precise number of your subscribers, you will have noticed how in recent months YouTube does not accurately highlight the number of subscribers, but makes an approximation to display whole numbers. To see the exact number of subscribers on your channel, just log in to YouTube Studio, enter the section on the left called Analytics and then choose the tab View. In real time you will be updated on your subscribers by clicking on Show count in real time.