Linkedin, the social network dedicated to the world of work, is increasingly used by headhunters and personnel managers looking for interesting candidates. Trying to highlight your profile can become a useful element not only to get noticed but also to find the right job. Read on and you will find out how to find work with Linkedin.
Born in Palo Alto in May of 2003 by a group of American entrepreneurs, Linkedin it immediately distinguished itself from the other services, for its purpose: create a network of contacts made up of professionals and companies allowing candidates to enter personal data and work experience to compose an online curriculum to be updated continuously.
In addition, on Linkedin it is possible to find various job advertisements organized by sector.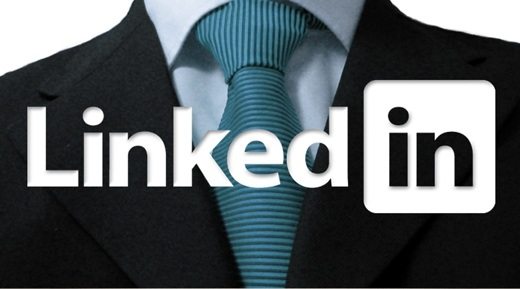 Finding a job with Linkedin it is not easy, but through some tips you can bring out your profile and find out how to get in touch with companies and professionals in your sector for free.
The advantages of Linkedin
The advantage offered by Linkedin is to be able to easily get in touch with all those who carry out your job or similar tasks in different companies. Just join the groups or follow the profiles of the companies that seem most interesting to realize it. Cultivating a good network of relationships and being in contact with professionals from many companies are now fundamental elements in order not to remain on foot for too long after an unexpected dismissal or to find a job that best suits your needs. Linkedin in this regard allows you to be known in a simple and immediate way.
The disadvantages of Linkedin
Although it does not reach the figures of other social networks such as Facebook and Twitter, Linkedin has been used for over 300 million people, for this reason it is not so easy to stand out among the various profiles. It is therefore necessary to learn how to make the most of it.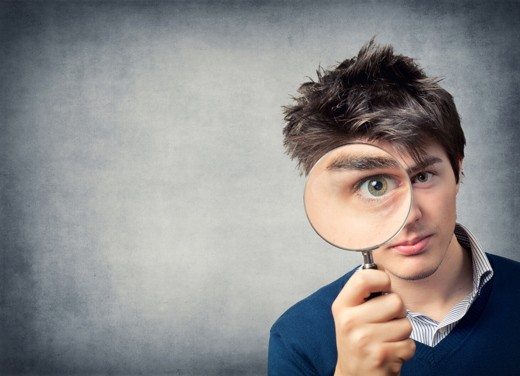 How to bring out a Profile
To communicate the idea of ​​professionalism and reliability, it is good to choose a recent and quality photo for our Profile. You could invest a few euros to have yourself immortalized by a photographer by having you portrayed in a close-up with well-kept clothing. The face must be visible and the photo must be frontal with a neutral background. A determined look and a beautiful smile are elements that make up a good business card.
There are many sections to fill in to complete a Linkedin profile, but not all are necessary. Click Profile, dopo Home in the main bar. From the drop-down menu choose Modification Profile and then fill in the fields under your name to show what you are doing. In the summary indicate your current job, if you are unemployed enter your last job.
The section Riepilogo it is the most important and consequently the most difficult to write. If your photo is liked, the headhunters who use Linkedin to find candidates will read a few lines of the Riepilogo. This basically sums up who we are, what we do and what we would like to do in the future.
So try to summarize goals and experiences by writing in the first person clearly and precisely, from 3 to 6 lines at the most. Try to give a concise and representative view of what you have done and your aspirations. If you have unusual skills write them, the unusual facts intrigue and remain impressed as well as any prizes or competitions related to your career.
In addition to the section Riepilogo also complete the sections Experience e Training, always starting from the most recent ones for both items.
After writing your 3 latest jobs and courses of study check that you have written everything in the best way to entice others to visit yours Profile. The advice is to update it often.
Beware of Facebook and Twitter
Those who found your profile on Linkedin may, before setting up an interview, take a look at your Facebook or Twitter page looking for personal information and preferences. Remember that social networks can expose you to the world of the Internet and could return a true or false image of you that is harming your privacy. Those looking for a professional will hardly choose the one whose Facebook or Twitter profile is inconsistent with his resume.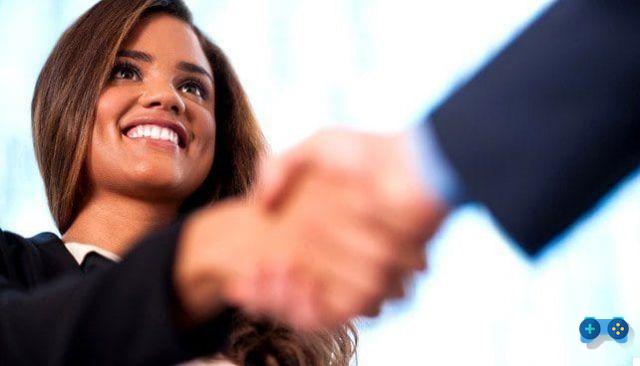 Conclusions
Try to use Linkedin for 10 minutes a day to connect with someone interested in your skills
Change photos often and always be professional
Visit interesting profiles to get ideas
Include activities that tell something positive about you such as: awards, recognition, etc.