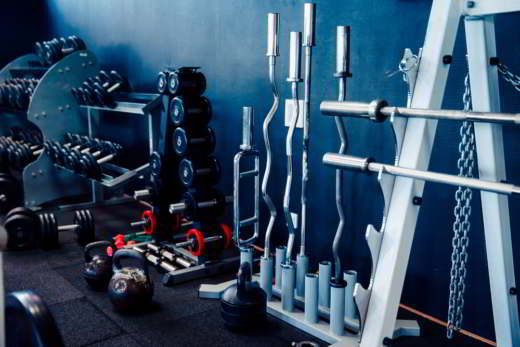 Among gym equipment that deserve to be taken into consideration if you are interested in transforming your home into a small fitness center, therefore, there is the magnetic exercise bike, which nowadays can be found on the market easily and at more than affordable prices. The device is equipped with an on-board computer that indicates not only the distance traveled, but also the travel time, the sustained speed and the amount of calories that have been burned. In case the equipment do not understand it, it can also be useful to buy a heart rate monitor, so as to be sure of carrying out an impeccable workout from a cardiovascular point of view.
The rubber mat
Furthermore, the importance of rubber mat, which represents the basis - both in a metaphorical and literal sense - for a large number of exercises to be done without risking hurting the back or other parts of the body. It is one of the essential gym equipment for free body exercises: this is the case of push-ups for the pectorals, but also of the stretching which cannot be missed before starting training. In short, whether it is heating or sit-ups for the abdominals, the mat is always essential: when it is not in use, it can be rolled up easily and then stored wherever you want.
There are, however, modular models, which allow those who use them to choose the size and even use one panca or weights, which in this way can be placed on the mat and not directly on the ground, where they could possibly ruin the floor.
The barbell and the bench press
One cannot help but mention, moreover, the outrigger and the bench. The first is nothing more than a rather long metal rod which on the sides provides for the presence of discs through which the legs, arms or shoulders are trained, depending on the exercises. The discs are those that are used for dumbbells, that is to say the classic weights. The benches, on the other hand, they can be of different types: they are characterized by a backrest that can be reclined in different positions, and allow you to perform pushes or crosses with the dumbbells. The latter, in turn, are used for front and side lifts, with which the shoulders are trained, but also to stimulate the triceps and biceps.