Who hasn't ever forgotten where the car was parked? This happens especially when you are in an unfamiliar city or in very large car parks. Today, however, technology and especially mobile devices come to our rescue, that's why find parked car with Android and iPhone it has become very simple.
In this guide I will reveal you how to find parked car with Android and iPhone and track the exact location of your car. This is a service offered by both Google and Apple,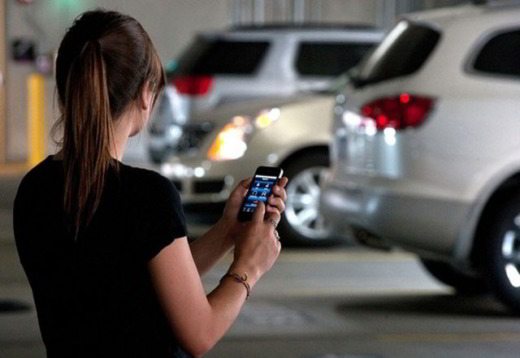 HOW TO FIND A PARKED CAR WITH GOOGLE NOW
To remind you where you parked your car, when you park your car, in the Feed app Google a new call card is displayed Parking place, which shows the place where you parked the vehicle.

Touching Previous places you must also view the places where you have parked other times. To activate this function, you need to set your car as your primary means of transportation.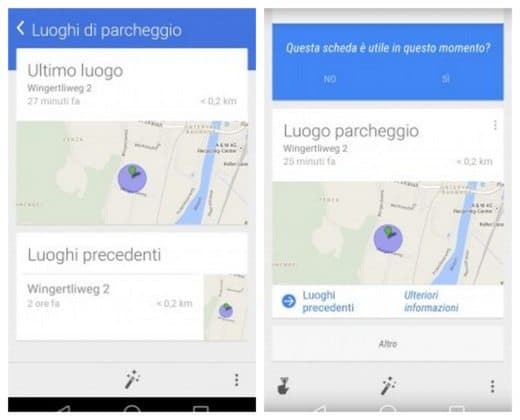 To do this, go to the app Google and tap the top left button (Menu with three horizontal lines) and then go to Customize> Transportation> Which means of transport do you usually take for your commute? and here select By car.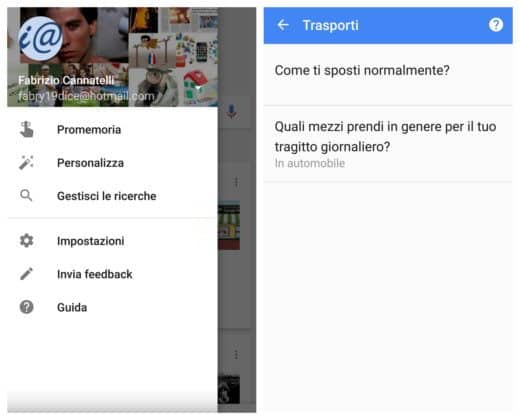 Attention if Customize is deactivated you will have to activate the Feed da Menu (icon with three horizontal lines) > Settings> Your feed. Activate the Feed to receive updates on your interests, weather, traffic and so on.
READ ALSO: The best iOS and Android apps for motorists
HOW TO FIND A PARKED CAR WITH GOOGLE MAPS
Google Maps also allows you to find the parked car quickly. All you have to do is turn on the GPS and location identification feature. To do this, click on the dot of blue color visible on the Google Maps map.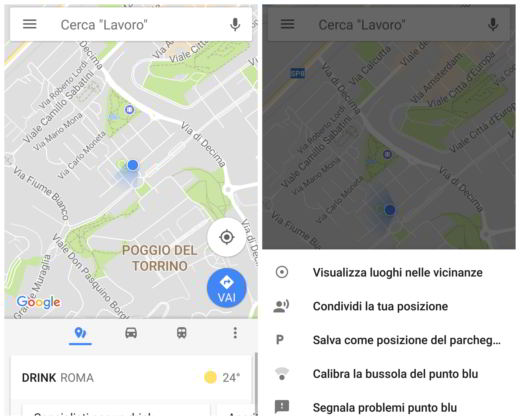 After the click you will see a menu at the bottom with some obvious options. To store the position of your car on Google Maps, you must click on the item "Save as Parking location". By doing so, a red label will be inserted on the map and the words "You parked here".
HOW TO FIND A PARKED CAR WITH IPHONE
For owners of a iPhone o iPad with operating system iOS, finding the parked car with Google Maps is equally simple. As for Android, even on iOS just click on the blue dot visible on the map and press the item that will allow you to save the parking. If then the smartphone is connected via Bluetooth or by USB to the car, parking will be added automatically as soon as the user disconnects the smartphone from the car.
If you want to make use of the Apple Maps, your car stereo needs to support C or Bluetooth. After connecting your iPhone check that the option Show parking position, present in Settings> Maps, is active.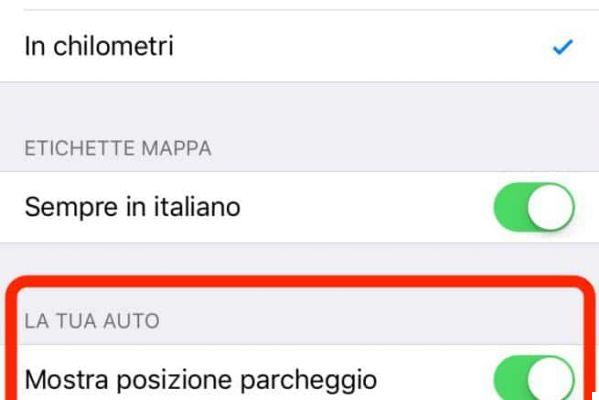 By doing this, the iPhone will remember the location of your parking lot and will memorize everything as soon as you interrupt the connection with your car.
And if the Bluetooth connection doesn't work, you can always contact the virtual assistant Crab, and ask "Where did I park?".
Beware of the option Show parking position it does not work when connected via USB cable.
READ ALSO: How to find parking with Google Maps
Alejandro Crespo Martinez We are a specialized and passionate team of virtual reality. We have extensive experience in this area. We decided to create ForVirtualRealityLovers to share all our information with customers and users. We have quality information. You can find tips, guides, interviews, top products and much more! If you are curious, enter our site ForVirtualRealityLovers.com and discover the virtual world! 😉 Airbag jackets and technological helmets, motorcycle clothing is renewed ❯
Articles related to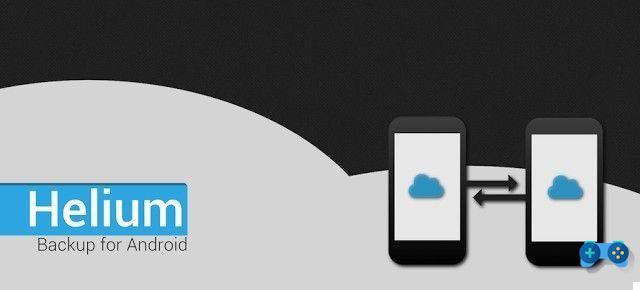 How to make an Android backup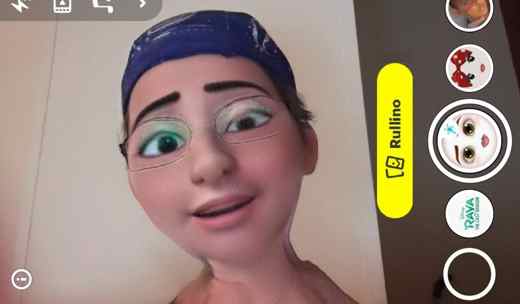 Instagram cartoon effect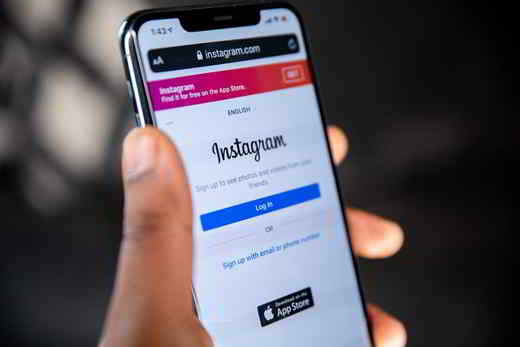 How to delete Instagram suggested posts
How to take screenshots on iPad, iPhone and Mac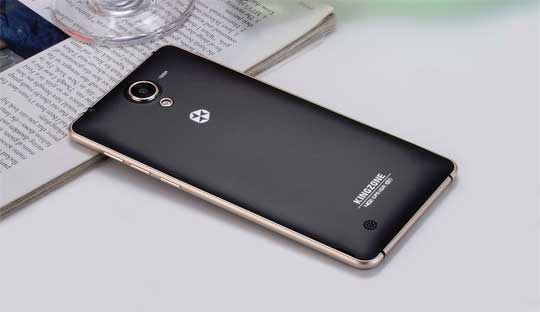 How to run and save the screenshot on KingZone N5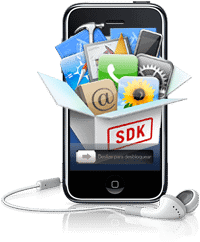 How to publish an App on the App Store
Add a comment from How to find parked cars with Android and iPhone
Comment sent successfully! We will review it in the next few hours.

Telephony
How to take and save screenshot on Motorola Moto G
How to use Instagram and what its potential is
Instagram does not upload photos: how to fix
How to change WhatsApp wallpaper
How to use WhatsApp from PC with Pidgin
Microsoft presents Cortana and the new Nokia Lumia smartphones: 930, 630, 635
No ADSL? Here are the best alternatives for July 2022
How to spy on Whatsapp from PC without phone
When to post on Instagram
How to convert iPhone video to Android
How to put your private profile on TikTok
How to hide WhatsApp profile photos
How to make effects on TikTok
How to recover a smartphone that has fallen into the water
LG G3: technical characteristics, price, photos and videos
WhatsApp this media is not present in the internal memory
How to recover deleted Android phonebook
How to take and save screenshot on Sony Xperia Z3
How to use the Google Maps navigator on Android
How to transfer contacts from Android to BlackBerry
❤️Chi Sleep For Virtual Reality Lovers?
For Virtual Reality Lovers we are a team of people who aim to give you all the best information about Virtual Reality.
What information do we share?
We share everything you need to know about virtual reality, tips, prices, features, guides and much more !.
🤖What are the best virtual reality products?
We have the best information section on the best virtual reality products.



This work is under a Creative Commons Attribution-Non-Commercial-No Derivatives 4.0 International License. 2021/primerpaso.me X
Check out our best articles!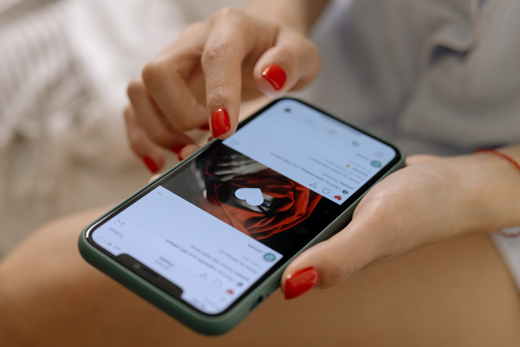 How to grow an Instagram page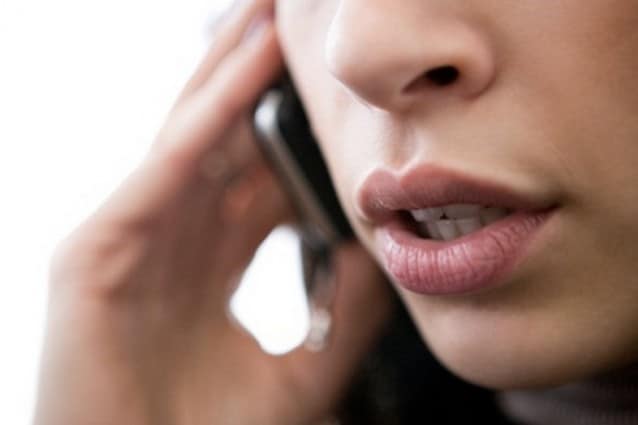 How to find out the number of an anonymous call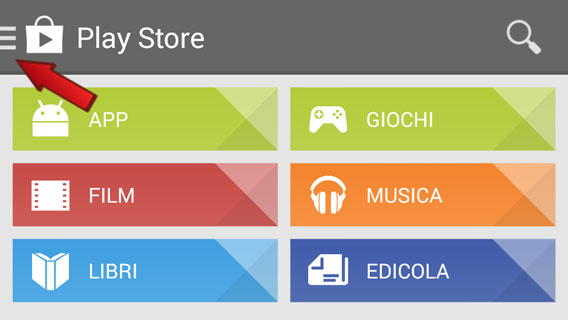 How to remove automatic app updates on Android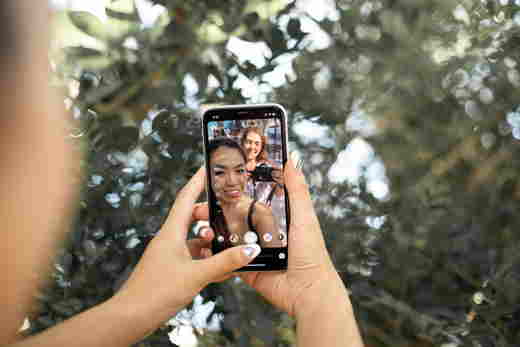 How to take photos for Instagram