Do you have two Sims with two phone numbers and want to use both of them to create two different WhatsApp accounts on the same phone? Quiet and relax, if your need is to use the two WhatsApp accounts one for work and one for friends, then you are in the right place at the right time.
If you want use two WhatsApp accounts on one phone, you must first of all get comfortable and read carefully what I am about to tell you, because in no time you will understand how to set up your Android phone and how to proceed to achieve your goal.
How to use 2 WhatsApp accounts on one phone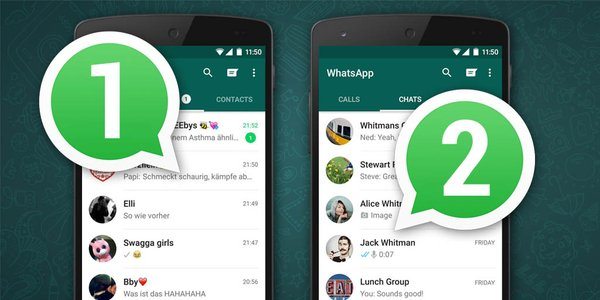 use two different WhatsApp accounts on the same phone you must necessarily use the app Parallel Space-Multi Account downloadable on Google Play. This is an app that allows you to create a second WhatsApp instance displayed on the same smartphone for the second account.
parallel Space clone and launch multiple accounts on the same app at the same time. The phone can be either Dual Sim or non Dual Sim, the situation does not change.

The procedure for setting up two WhatsApp instances is to start parallel Space, plug up I will start, Then + from Home and select WhatsApp from available apps.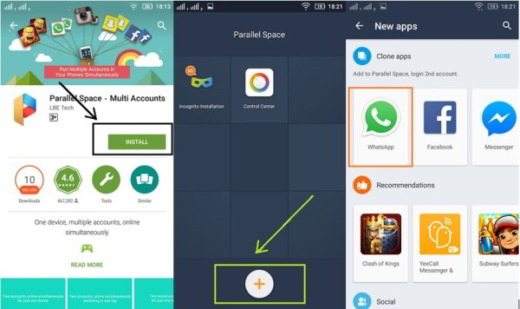 At this point, the configuration of the messaging app will start. Follow the wizard and start entering the second number.
If the smartphone is not dual sim, you will receive the verification code on the phone in which the other Sim is inserted. When finished, you can use both accounts on the same phone.
Attention two accounts with the same phone number cannot be online at the same time.