Do you occasionally receive calls from a mobile number that you don't have in your address book and you don't know how to find out the identity of the caller? Quiet, in this article I will explain to you how to find out who owns a mobile number with Facebook.
After seeing how to trace the caller of an anonymous phone call, through the information provided by the profiles on Facebook, when a person calls even if this is not in your address book, you will be able to trace his identity (name and profile picture) through the information on his social account.
Also, when you receive a unwanted call you will be able to block the number and when you receive a new call from that number, the mobile will not ring, but it will be possible to view it in the call log and show a notification.
All this thanks to an app developed by Facebook but not yet available in Spain: Hello.
How to find out who owns a mobile number with Facebook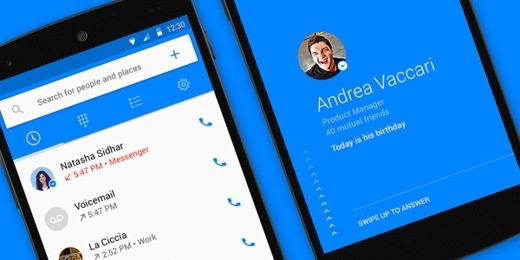 Hello it is not yet available on the Play Store, so go to the site Apkdownloader and type in the field SEARCH FOR APKS the package identifier com.facebook.phone I awarded Submit.
Click on the first called result Hello – Caller ID & Blocking and from the next page continue with the download of the file by clicking on Download.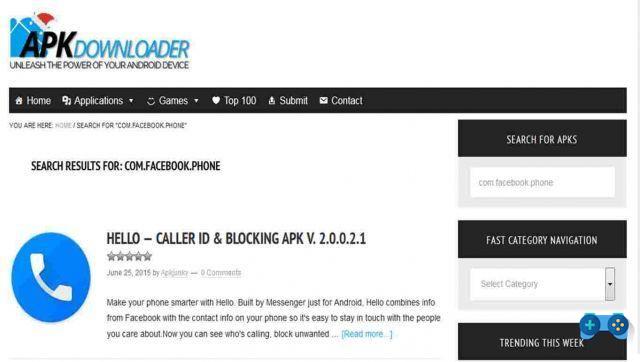 Copy the APK by Hello just downloaded. Then go to your mobile, go to the Settings> Security menu and enable the options Unknown origin which will allow you to install even applications not downloaded directly from the Google Play Store.
Use a file manager (on the Play Store you can find File Manager) and go to the memory of the phone, in there you have saved the .apk file. Click on it and proceed with the installation of Hello by tapping on the item NEXT and then Install. When finished, tap apri to start the application.
At the first start you will need to log in with your account Facebook. Then enter your email and password and tap on Continue. Once logged in, tap again on Continue. In the next step you can optionally activate the blocking of unwanted calls.
Continue with Continue until the configuration phase is complete. Now that the application is finally installed and configured, when you receive a call from a number you do not have in your address book, Hello will retrieve the contact information on Facebook with the relative image and you will be able to know who is calling you.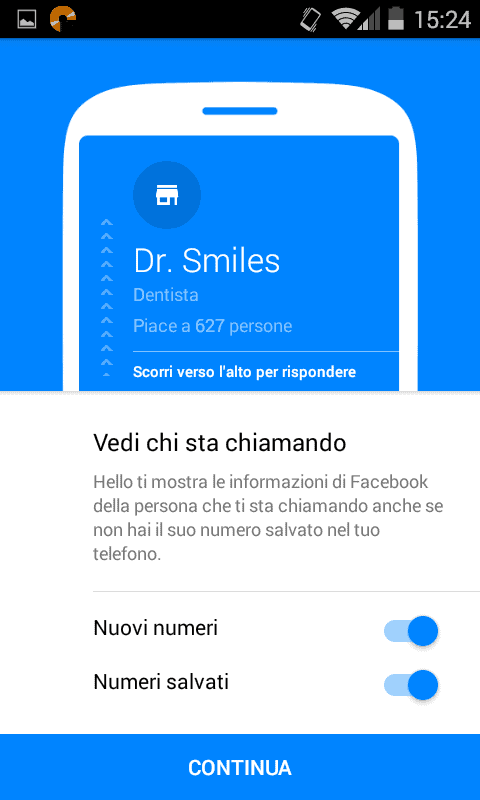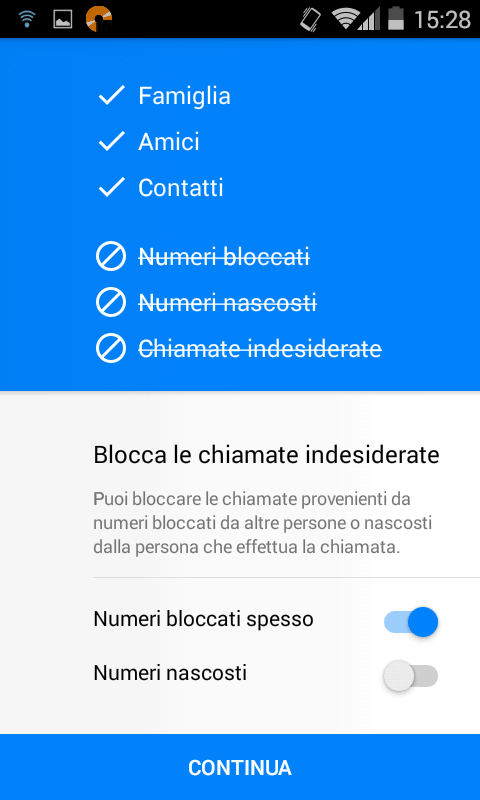 Tapping the gear icon and going into the menu Block unwanted calls, you can set a block for i Numbers blocked often, that is, numbers that are frequently blocked by other people, and Hidden numbers, that is, those that the caller has decided not to show to the receiver.