You need to export Outlook contacts to create a VCF file to import to an Android smartphone or iPhone? Are you planning to use your Oulook business contacts to export them to your home email? Well, I recommend that you take five minutes of free time and read this guide carefully because I will give you all the information you need to understand how to export Outlook contacts in a few simple steps and without necessarily being a computer expert.
If you don't know Microsoft Outlook allows you to export the contacts in the address book to a CSV file, which you can import with other e-mail programs such as Hotmail, Gmail and Outlook itself.
export Outlook contacts you must immediately check the version in use installed on your PC. To do this you have to go up File > Account di Office, in case you don't have this option you have to click on ?. The Outlook version will be visible on the right side of the page.
Now that you are aware of the version of Microsoft Outlook installed, let's see in detail how you need to act.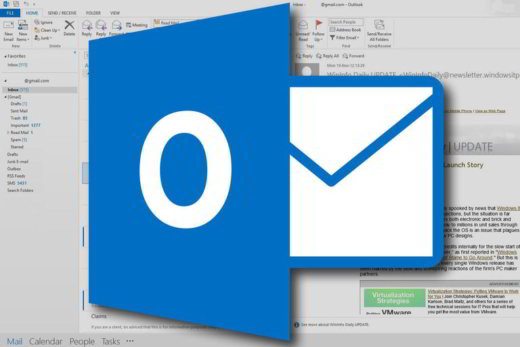 EXPORT CONTACTS OUTLOOK 2013 OR 2016
To export the contacts of your friends or colleagues with Outlook 2013 or 2016 you have to click on the item in the upper left corner Fillet and choose Open and Export> Import / Export.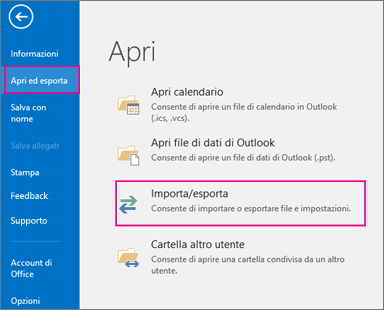 1. In the window that appears, choose Export to File and choose Comma separated values.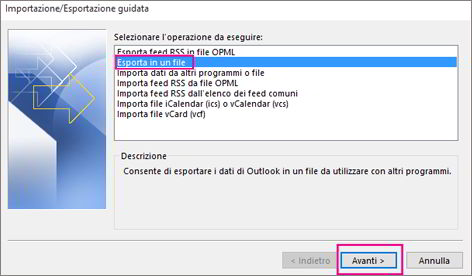 2. Then select in the window Select the folder to export from, the voice Contact Us under your account and press NEXT.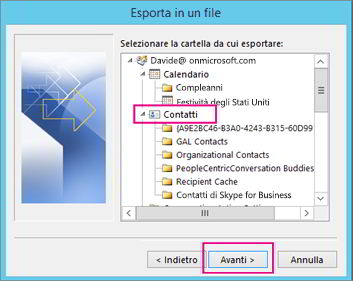 3. Choose Shop by Department, specifying the file name and clicking on OK. Confirm the path where you want to save the file and click on NEXT.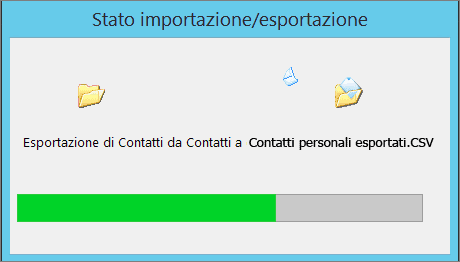 4. Choose end to start exporting contacts. Wait for the dialog box to close Import / export status to confirm that the transfer has taken place.
Retrieve the exported CSV file and open it in Excel to view its contents.
EXPORT CONTACTS OUTLOOK 2007 OR 2010
If you have the 2007 or 2010 version of Microsoft Outlook you have to click on Fillet, top left, then up options and subsequently Advanced, in the left sidebar.
1. Click on the button Export, scegli l'opzione Export in a file and click on the button NEXT.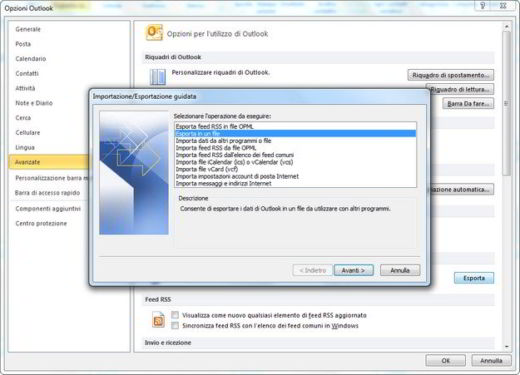 2. Choose Comma separated values (Windows) to indicate the target format and press on NEXT.
3. Choose the item Contact Us and click on NEXT and then on Browse to decide in which folder to save your contacts file.
4. Click on NEXT and then end to start the process of exporting the contacts that will be saved in a CSV file.
Retrieve the exported CSV file and open it in Excel to view its contents.
EXPORT 2003 OR PREVIOUS CONTACTS
If you want to export Outlook 2003 or earlier contacts from the menu Fillet you must choose Import and export and, as with the Outlook versions above, you need to set the comma separated values ​​(Windows) to specify the destination format for contacts. Click on NEXT I will continue.
Choose the voice Contact Us and click on NEXT. Select the folder to export your contacts to and click on NEXT and then end to save the CSV file with Outlook contacts in the folder of your choice.
Alejandro Crespo Martinez We are a specialized and passionate team of virtual reality. We have extensive experience in this area. We decided to create ForVirtualRealityLovers to share all our information with customers and users. We have quality information. You can find tips, guides, interviews, top products and much more! If you are curious, enter our site ForVirtualRealityLovers.com and discover the virtual world! 😉 How to import a PST file into Outlook ❯
Articles related to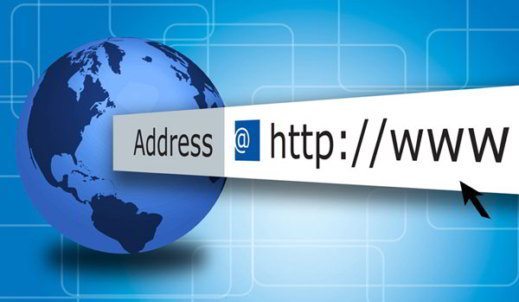 How much is a blog or website worth?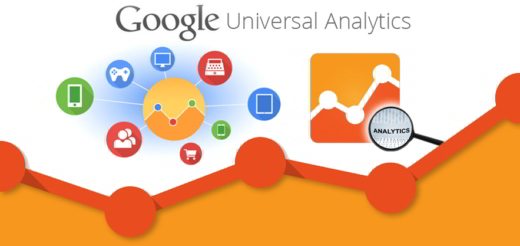 Where to find the Google Analytics tracking code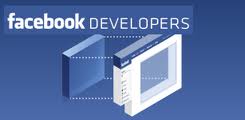 Can't share your posts on Facebook? Here is the solution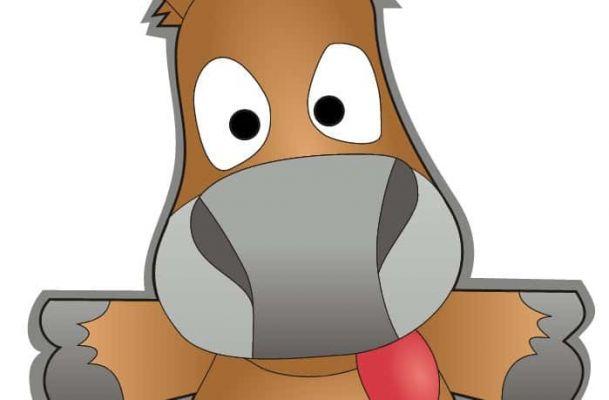 eMule: how to update the server list and avoid corrupt files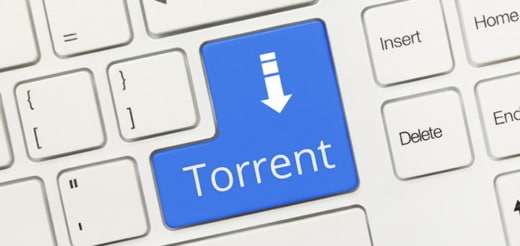 Best Torrent clients to download music, movies and games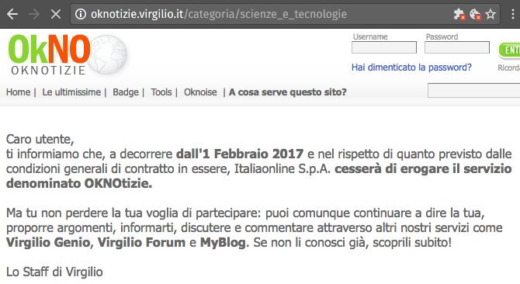 The alternatives to OKNotizie: the best news aggregators
Add a comment from How to Export Outlook Contacts
Comment sent successfully! We will review it in the next few hours.

Internet
How to buy online and what precautions to follow
Personalized keychains: an evergreen gadget for brand promotion
Sites to download games, movies, music and programs with JDownloader
Complete guide on how to activate SPID
How to find out who hacked a Facebook account
How to stream with VLC player
How to clear browser history
How to send parcels from home and how much it costs
5 reasons to buy Christmas gifts well in advance
What is Google AdWords
How not to be located by Mozilla Firefox, Chrome, Internet Explorer, Safari and Edge
Better Certified Mail: free and paid PEC
Mother's Day: What were the most purchased products on Amazon according to Piucodicisconto.com
How to find a person's email address
How Amazon Pantry Works: Costs and Benefits
How to tell if a Facebook profile is fake
How to postpone sending emails with Gmail
How to delete a Twoo account with users migrated from Netlog
How to open an online store and start earning
How Amazon Audible Works: Costs and Benefits
❤️Chi Sleep For Virtual Reality Lovers?
For Virtual Reality Lovers we are a team of people who aim to give you all the best information about Virtual Reality.
What information do we share?
We share everything you need to know about virtual reality, tips, prices, features, guides and much more !.
🤖What are the best virtual reality products?
We have the best information section on the best virtual reality products.



This work is under a Creative Commons Attribution-Non-Commercial-No Derivatives 4.0 International License. 2021/primerpaso.me X
Check out our best articles!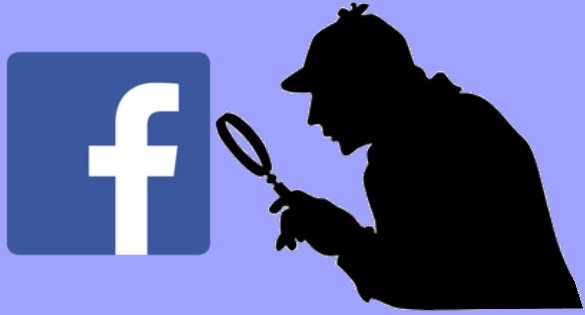 How to find out who visits your Facebook profile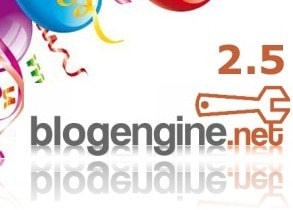 How to insert a donation button in Blogengine.net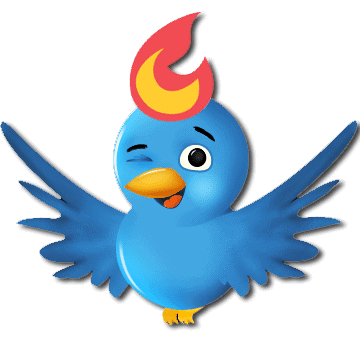 Track Twitter clicks with Feedburner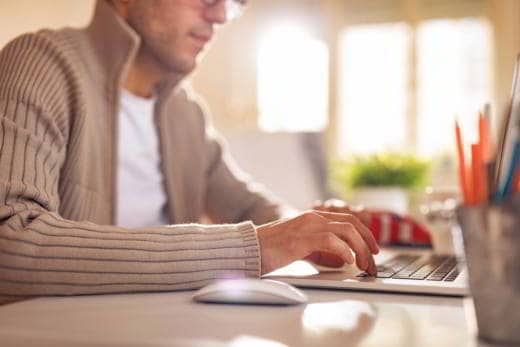 How to archive Outlook messages