The evolution of digital tools and Web services in the last two years has opened up new interesting scenarios for those involved in marketing e communication online. One of the most explosively widespread phenomena in the context of online communication is that which concerns the possibility of creating contents that are in some way linked to a geographic location.
Publishing a photo, or the description of an online business, so that these contents are searchable through normal keyword searches, but also using map display systems, has, in fact, enormous potential in the field of marketing. The term Geomarketing it is becoming more and more widespread and indicates precisely those forms of marketing and communication that link information and its use to certain geographical areas.
Google Maps is a practical example to understand the potential of Geomarketing. Whenever you search for an address on Google, you inevitably end up viewing a Google Maps page which, in practice, is nothing more than a virtual map of the highest quality and interactively navigable and which contains multimedia information of various kinds. Information ranging from contact details of a business, to videos posted on YouTube, related to the point displayed on the map at that time.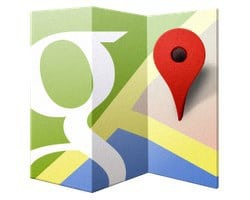 Google Maps
Google Maps it has now become a real search engine that uses, as a "prefilter", the place displayed at that moment. Furthermore, if you have ever used the Mobile version of Google Maps for GPS phones, you have been able to verify how it is a useful tool as it allows you to view information about the places that are around at that time.
A search with the word "pizzeria" or "cinema" made on Google Maps for mobile phones will show us all the information necessary to reach or contact the nearby pizzerias and cinemas.
Another service that is gaining momentum in the United States and for some months also in Spain is the service foursquare.
Available in both Web and Mobile versions. Foursquare allows registered people to let their contacts know, thanks to the integrated GPS localization, with manual selection, from a list of places around us, not only in which shop or meeting point we are at that moment, but also to send comments on the spot, photographs, or receive promotions, communications and offers established by those who manage the commercial activity in which we have entered directly on the mobile phone.
New opportunities
Today there are many applications for iPhone, Android or Nokia mobile phones that allow you to associate your geographical position with the information generated and the efforts made by social networks such as Facebook which introduced the functionality at the end of 2010. luoghi, to facilitate the exchange of georeferenced information between members.
For those involved in marketing it is therefore essential to become familiar with the logic, services and tools used by surfers to get in touch with commercial realities and to relate to other consumers.
The opportunities offered by new digital tools and geomarketing allow you to obtain clear commercial benefits, including the ability to increase traffic of people entering a business, the improvement of communication, the possibility of send promotional messages very targeted and the greater visibility of an activity.

The need to monitor the opinions that customers and passers-by can express about shops and restaurants should not be underestimated: the management of the reputation and digital identity of a business, a company or a commercial brand increasingly passes through the web and now everyone has digital devices in their pockets.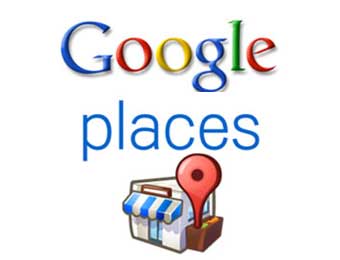 How to run your business on Google Places
Google Places is a service that Google dedicates to companies that want to be found through searches carried out through Google Maps, both in the Web version and in the mobile version. In summary the service allows you to manage a shop or business card that will be indexed in the Google Maps search engine.
If we manage a pizzeria, by inserting the card of our business in Google Places or by claiming the one already entered automatically, we may appear, for example, when you search for Pizzeria and the area displayed on the map is the one where our headquarters resides, or when someone, searching through Google Maps Mobile, is nearby. To manage a Google Places listing, all you need is a Google account, enter the Google Places page and use the tools available.
Once the form has been filled in, the complaints procedure e verification of shop ownership. Through a call to the number provided or thesending a code by post, Google will make sure that we are really running this business and will give full access to the time management system in the tab.
Since the archive of Google activities is already very rich, if the card was already pre-inserted, by viewing it, we can click on one of the links Edit this Place and Are you the owner? to add information or claim ownership respectively. Once created, the activity cards allow all users to post comments and be voted on Google Hotpot.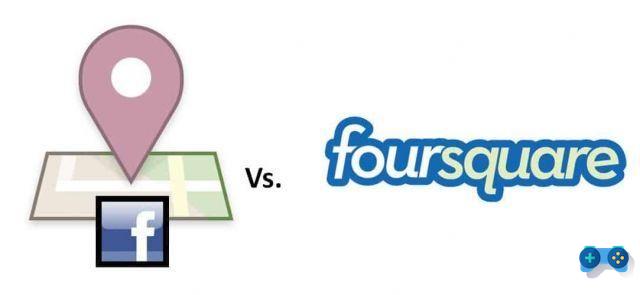 Foursquare e Facebook Places
Creating or claiming your business, as happens in Google Places, is also possible with services foursquare e Facebook Places.
foursquare allows you to enter an activity very easily: if a name is not found in the search engine, you are asked if you want to add it. Once added, we can claim it and, at the end of the operation, also define a series of commercial communications, offers and promotions that can be promised when people check-in with their mobile phone in our business. Thanks to Foursquare we will be able to increase the number of people who enter our store and advertise on Facebook, which can be easily connected to Fousquare, every time they check in.
For Facebook Places, the similarities with Foursquare are truly remarkable. As with Foursquare, in fact, the mobile applications for mobile phones and the Web page with which you access Facebook allow you to search for commercial locations, check-in, locate commercial offers and friends near us. As for the addition of a location and the complaint, the procedure is identical to those seen: if the activity is already present and the card is found, looking for its name in the Facebook search engine, we will simply have to click on the link in low "is this your company?" and follow the instructions. If it is not present, we will have to create it from scratch, using a mobile device on which the Facebook application is installed and clicking on the button Add, present on the left of the search engine for places. Once we have created a location, we will be able to claim it, following the indicated process.