Do you often surf Instagram and would like to save the fantastic photos posted by users on your computer? You too have been overwhelmed by the fashion of publishing photo shots with your smartphone on social networks to share them with your friends and you would like to understand how to download and save photos and videos from instagram?
You must know that the wide range of vintage effects with frames and blurs of various types, is in part one of the elements that allow you to embellish the images made artistic by Instagram, the free mobile application and Facebook photo social network.
Surely you will also have discovered that in addition to taking pictures and sharing them on social networks, Instagram, for some years now, has been allowing you to post and share short video clips (lasting from 3 to 15 seconds) to which you can apply filters and options.
For this reason, if you are afraid of losing the photos and videos you have uploaded to your Instagram profile, I suggest you take a few minutes of free time and get comfortable to read what I am about to tell you, I am sure that at the end of this guide you will learn how to download and save photos and videos from Instagram not only on your PC but also on smartphones and tablets. I anticipate that to do this you will have to make use of a simple and intuitive software called 4K Stogram.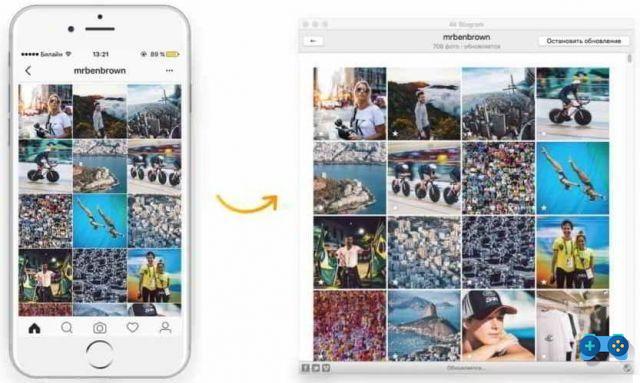 4K Stogram is a free instagram downloader compatible with PC, Mac and Linux, which allows you, in a simple and intuitive way, to save photos and download videos from Instagram.
Attention the free version of 4K Instagram allows you to follow no more than two users at the same time; if, on the other hand, you want to follow an unlimited number of users at the same time, download unlimited photos and have unlimited private access, you must purchase the license key at the price of 9,95 euros.

To download 4K Instagram connected to the official website and click on the button Get 4K Stogram to save the installation file on your PC. Once the download is complete, double-click on the downloaded file: 4kstogram_xx.exe and in the window that appears click on Run, Ok , check the item Accept the terms of the license agreement and click on NEXT three times and then on Install, to start the installation process. Complete everything by pressing the button end, then start 4K Stogram.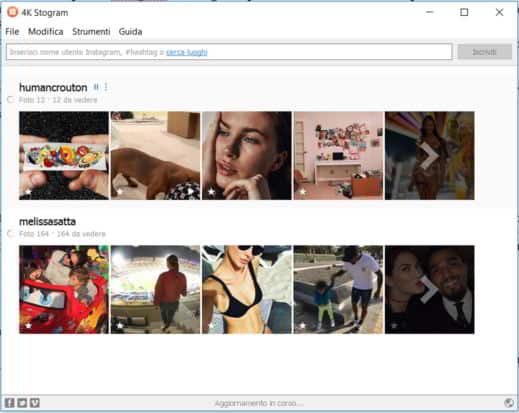 All'avvio 4K Stogram it comes with a minimalist interface where you can type, in the text field at the top, the Instagram username of the person you want download and save photos and videos, then press SUBSCRIBE.

The photos and videos of the indicated user will be downloaded in JPG and MP4 format, without you even knowing it, in the folder Images / 4K Stogram from your computer.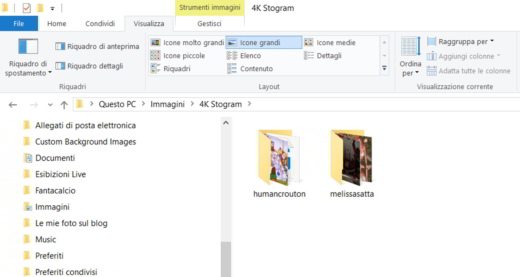 To block the download of photos and videos you have to click on the icon with the symbol of Pause, next to the username. If you want to remove the Instagram user, view images on Instagram or get more details, you can click on the icon with the three dots always next to the username.