How to disable unsolicited SMS subscription services on smartphones - You also ran into the scam of paid subscription service at a minimum cost of 5 euros per text message sent weekly? Unfortunately you have fallen into a credit service activated without your knowledge; if you want to try to get out of it I suggest you read the instructions you will find in this guide on how to disable unsolicited SMS subscription services on smartphones.
How to disable SMS subscription services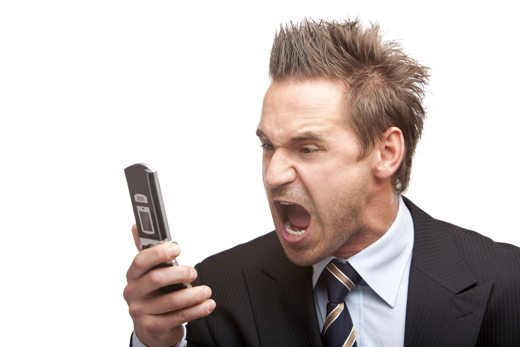 Subscriptions of this type also called Premium SMS they are activated while you browse the web by inadvertently clicking on some advertising banner o by downloading an app (perhaps outside the app store), and mainly concerns smartphones with an operating system Android, Windows Phone, BlackBerry e Nokia. When you receive the SMS that notifies you of the subscription to one of these scam services, it will already be too late, you will find yourself activating a paid service without wanting to and without any authorization (for example take a look at: Beware of the Lotto48 scam with unsolicited SMS) with a nice debit in the bill.
Paid SMS subscription services on smartphones usually contain:
suonerie
games
uses
logos
chat e community
wallpaper
news and information services
How to disable unsolicited SMS subscription services on smartphones
The first solution for disable sms from third parties is to contact the help center of your telephone operator (Vodafone, Tim, 3, Wind, Postemobile) to request the return of the money and the blocking of the activation of the SMS subscription services also known as premium services.
These are the numbers to call for deactivation;
Tim : 119
Vodafone: 190
Wind: 155 (to learn more take a look here: http://www.wind.com/it/servizi/scheda…ml?sez=Privati)

Three: 133
Postemobile: 160
To block the activation you can ask your telephone operator for the "Barring SMS", Ie the blocking of all unsolicited paid SMS in decade 4 (eg 42,43,44,47) 899, 166, etc.
Please note:: immediately send a STOP text message to the subscription service and contact the operator to block subsequent items with charge and request a refund. In case the operator refuses you the refund, you can always contact theAGCOM andAntitrust.

Here is one anyway list on how to disable unsolicited sms subscription services on smartphones updated. Subscription services are sorted alphabetically (prizes CTRL + F to search for the service name faster).
In case you know of other services not on the list, leave us your experience by writing in the comments how you solved.
To learn more I leave you with this very interesting article: The thousand stories of digital victims.