Are you unable to copy the text of a website because it is blocked? Are you trying to copy the contents of the Internet page but nothing happens when you try to select them with the mouse? Don't worry, the solution is there and I want to explain it to you in this tutorial, take five minutes of free time because in a few simple steps you will discover how to disable Javascript in Internet Explorer.
How to disable Javascript in Internet Explorer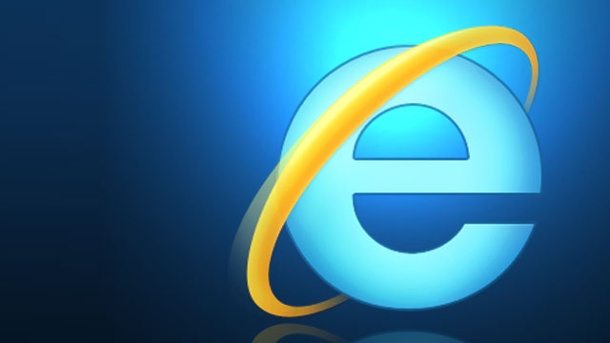 disabilitare Javascript in Internet Explorer first you have to click on the gear icon, on the right of the screen, and select options Internet, or from the menu bar: Tools> Internet Options.
Select the scheda Safety. Choose the Internet area to edit by clicking on the globe icon and click on the button Custom level.
Scroll down until you find the called zone Script execution. In Active scripting, move the flag to disable and take it off Attiva o Ask confirmation. Press twice on OK to return to the web page and update it.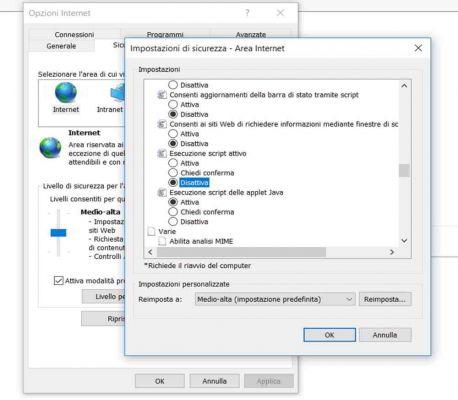 This way you will have solved the problem of scripting web pages and you can safely copy the contents of any web page.
abilitare javascript in Internet Explorer you have to follow the steps described above and in execution script active put the check mark on Attiva.
In case you do not have permission to change Internet Explorer 11 settings, you can reopen it by right-clicking on the browser icon and choosing "Run as administrator". If even in this case you have difficulty then I suggest you take a look at this article: How to log in to the Windows 10 administrator.
Also take a look at:
How to disable javascript in Mozilla Firefox
How to disable javascript in Google Chrome
How to disable javascript in Safari