After explaining how to save conversations in Facebook chat today we will explain how to be online on Facebook chat ma not be visible only to some friends or acquaintances:
Log in to Facebook and log in. Open the Chat and identified the gear icon.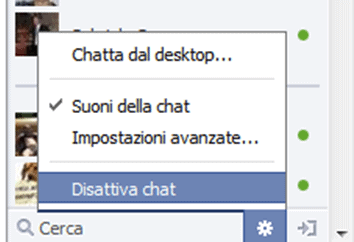 Click on it and in the menu that will appear click on "Disable Chat".
In the window that opens, select the option "Enable chat for all friends except ...", in the field "Enter name or lists", Enter the name or names of the users you want and press Save.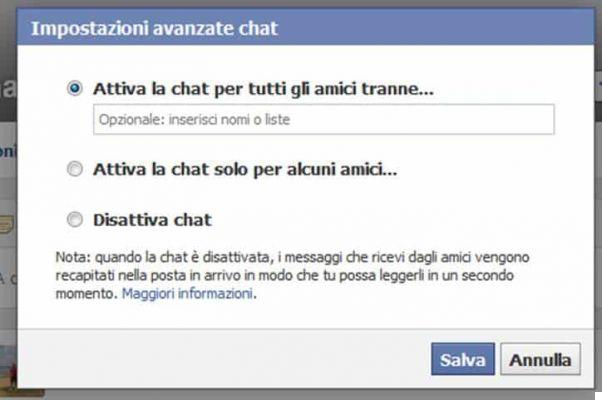 At the end of the operation you will notice that the users entered are no longer displayed in the chat and you will always be offline.