Here is a selection of the best alternatives to Stockists to buy smartphones, tablets and other technological products at a low cost.
Any tech enthusiast knows what we mean when we refer to - stockists, an e-commerce in the sector, which has become famous for its lowest and most competitive prices ever.
On this site it was possible to find many technological products with fixed discounts of 20% and 30% compared to the list prices of the shops.
Smartphones, tablets and iPhones, anyone who wanted a device went to the Stockists to make a bargain and take home the latest model at an ultra advantageous price.
About four years ago, the State Police and the Customs office in Rome closed e-commerce for tax evasion and criminal association.
Today we offer you some alternatives to Stockists, able to guarantee excellent prices and a quality and always active assistance service.
Better alternatives to Stockists
Amazon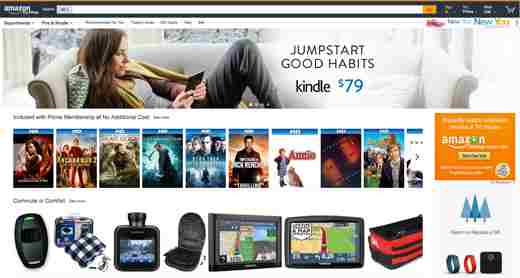 Let's start with Amazon, the most famous e-commerce in the world that has gained a lot of credibility over the years thanks to fast deliveries, free returns and impeccable technical assistance. It is frequent to find discounted prices up to 50% and, in some specific periods, even over 70%. It is the most visited online store during the Black Friday e il Cyber Monday, days in which the giant offers super discounted products. Amazon offers a 360 ° guarantee even for the most expensive products and offers its customers the return within 30 days. Possibility to pay with credit and debit cards and with vouchers Amazon refills.
ePrice
ePrice it is very famous as a site specializing in the sale of household appliances, but it is an excellent alternative to Gli Stockisti, thanks to its rather large catalog. In fact, several product categories have been added over the years such as audio and TV, information technology, telephony, consoles and video games. All products purchased on ePrice are delivered on average within 24 / 48 hours and when possible, the possibility of payment in installments is offered (orders over € 249,99).
TecnoSell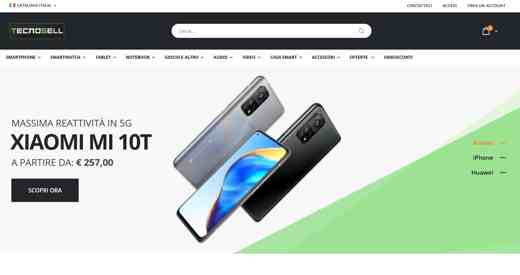 TecnoSell is one of better alternatives to Gli Stockisti. The online store offers a very smooth and pleasant browsing experience. The prices offered on the products are very interesting and the customers who use this site for their purchases seem to be very satisfied. Periodically they are launched competitive discounts in line with other e-shops. Shipping is fast, especially on products shipped to Spain. Delivery times are on average 5-7 working days. Among the payment methods available we point out all the credit and debit cards, Paypal and also cash on delivery.
Tiger Shop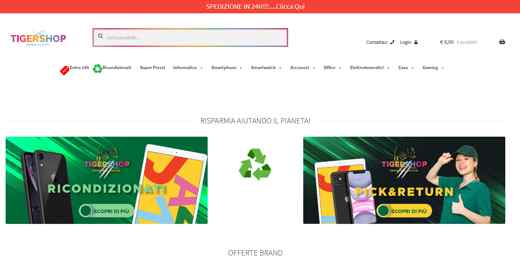 Tiger Shop he is very famous on the web and he is also talked about a lot in Facebook Groups because of the very competitive prices. Most of the people who have shopped on this e-commerce seem to be satisfied. Among the partners who should also guarantee reliability we point out Find prices, Immediately, PriceSpy, Idealo, Kelkoo, ect ... Unfortunately, Paypal is not accepted as a payment method. It is an interesting portal that certainly must be tried at least once to test its quality, however, the shipments do not seem to be fast.
eBay
eBay it needs no introduction, it is one of the most e-best known shops and a safe alternative to Gli Stockisti. A showcase for sellers who can offer products, even the latest ones, at very competitive prices. Also, with eBay you can participate in online auctions to buy a product at the lowest possible price compared to other sites. In case of problems with the product it is possible to contact the seller. Shipments are fast enough. On average 2-7 days. It is possible to pay with credit and debit cards and with Paypal.
Mobzilla
Mobzilla it's a famous electronic e-shop offering prices very similar to Gli Stockisti, registered trademark owned by Rome Electronics SEL, a company that operates in the sector of wholesale and telephone materials and sales of telephony products. Offers competitive prices, Fast Shipping, on average in 5-7 working days and excellent customer support. However, there is no Paypal as a payment method.
Banggood
Banggood is an e-commerce that has several warehouses around the world. You can buy from warehouses in the EU without long waits or customs problems. On this site you can find many electronics products: smartphones, notebooks, convertibles, 3D printers, drones, gaming chairs, display accessories and other Chinese products. It is a very good alternative to Gli Stockisti, the prices are really competitive, with very important discounts. It is worth visiting it especially if you are looking for products Teclast e Xiaomi.
Technozone
Technozone it is making itself known more and more among fans of the sector, in particular for the sale of smartphones online. Very low prices, even on the latest products, free shipping and excellent pre and post sales assistance. You can find interesting periodic discounts and also products not always present on another e-shop. PayPal is also among the payment methods available. Shipments are fast enough, on average delivery takes place within 4-7 working days.
Conclusion
As you have seen, there are many valid alternatives to Stockists that allow you to buy smartphones, tablets and other technological devices at advantageous prices. I hope you can find the site, among those listed, that best suits your needs. In the meantime, I leave you with this other very interesting guide: Best sites to shop online