In this guide I will reveal the best sites for solving inequalities, all for free, online, automatically and without having to register for any service.
But what is an inequality? It is an inequality relationship between two mathematical expressions that contain unknowns. Unlike equations, which express the mathematical equality between two expressions having one or more variables, the inequality is an inequality between certain ranges of values.
How is an inequality solved? For example the inequality: x - 3> = 0
It is verified for all values ​​of x greater than 3. If I put 4,5 or 3,1 in place of x, the first term of the inequality will be greater than or equal to the second. In this case, solving an inequality will mean finding those ranges of values ​​which, when substituted for x, make the inequality true.
In the inequality you can find larger values > o minori < of something or even greater and equal values> = or less than and equal <=.
In conclusion, solving an inequality means finding all the values ​​of the unknown that verify the inequality.
Inequalities can be: first degree, first degree literal, second degree, higher than second, fractional, irrational, logarithmic, exponential, goniometric, with absolute value, with the rule of signs and transcendents.
Best sites for solving inequalities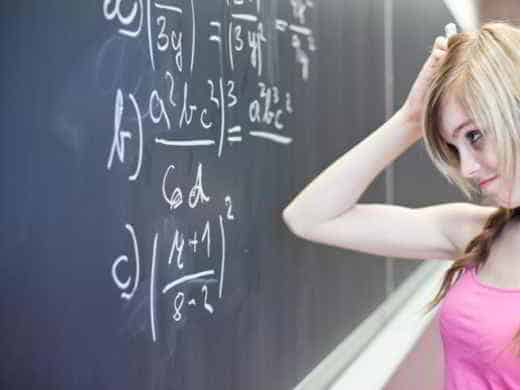 Are you facing a complex inequality? Do you want help? Below you will find the best sites to have the solutions of an inequality and solve it in a short time. Make yourself comfortable and read carefully. I hope you can find the site that is right for you.
YouMath
YouMath is one of the best online mathematics and physics portals for primary school, middle school, high school and university. Loved by students, YouMath is one of the most visited educational sites in Spain. Inside you will find lessons, exercises, forms, courses and problem solving of any kind. There are also two specific sections to help those who have never had a good relationship with mathematics: Repetitions of Mathematics (with video lessons) and a Forum assistance to mathematics and physics.
As for the inequalities, YouMath offers a special section called Solve inequalities online, where you find a panel in which to insert the inequality and then press the button Solve. If you are using a smartphone, I recommend that you use the device horizontally.
To learn more, read also The methods of solving inequalities.
Studenti.com
Studenti.com is a website entirely run by students. It offers a lot of free school material and information. In the portal you will find posts, orientation tests, in-depth studies on school subjects and details on maturity exams. The Study Help section is very interesting, where you can find math lessons, online translator, notes, vocabulary and much more.
To solve an inequality with the Studenti.com portal, in addition to a well-stocked Mathematics section, you have the following automatic solvers to calculate the solutions of an inequality:
Solving logarithmic inequalities (case a> 1)
Solving logarithmic inequalities (case 0 <a <1)
Solving exponential inequalities
MathematicaSchool
MathematicaSchool is another of the best sites for solving inequalities. It is dedicated to mathematics students and teachers who are looking for an online solver on Algebra, Analytical Geometry and Analysis. You can play or create exercises without installing anything even from a smartphone or tablet, since MathematicaSchool is also available as an app for Android and iOS.
For the solutions of an inequality you can use the page Online algebra and geometry solver, in which to click on the button Equations / Inequalities / Systems to access the automatic inequality solver. Type the expressions using the keyboard and then click on Run to view the result.
Edutecnica
Edutecnica is a portal of notes and notations of mathematics, chemistry, physics, electronics and mechanics with many solved exercises. On the homepage, in addition to the aforementioned categories, you will find many interesting sections, such as: Apps, Maturity Exams (the history of written tests), the download of PDF files on exercises and topics, and much more.
For the solutions of an inequality you can make use of the page Online inequality solver. Enter the expression in the field Find the real solution(s) of and press pulsating Submit to solve your inequality.