Transforming text files into e-book format has become so easy today. It is a simple, quick and free operation and you don't even need to install any software. If you are looking for a way to understand how to convert a text file to eBook then you absolutely must read this guide because in a few simple steps I will reveal you the best free online programs to convert text files to eBooks.
Thanks to the ePub standard, today it is possible to have a technology capable of transforming paper volumes into electronic format. Once this is done, the books you previously read on paper become browsable on the screens of your portable devices or PC. To transform a text file written in Word in doc or txt format into an electronic book you need suitable software.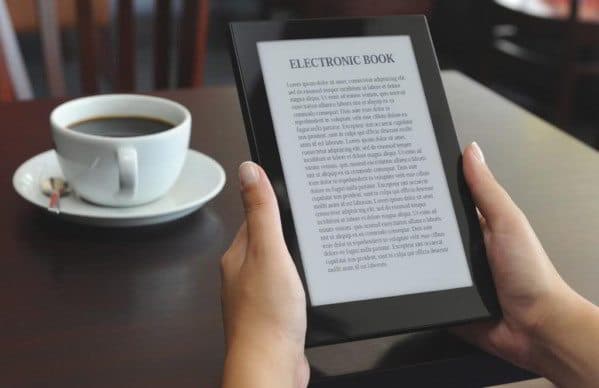 But it's not just the format ePub the most popular for eBook readers. The other formats are:
MOBI is developed for Mobipocket Reader. This type of file can also be DRM protected.

PDB, this is a file format used by eReader, a free ebook reader that allows you to view Palm Digital Media ebooks.
FB2, is the format used by FictionBook files. FB2 is used by several ebook readers, such as AlReader, FBReader and HaaliReader.
LIT. developed by Microsoft only support Microsoft Readers.

AZW is the Amazon Kindle format developed for DRM protected and unprotected and unprotected books. This format is based on the MOBI format, although it uses a different serial number.
Di online programs to convert text files to eBooks there are many. You can even avoid downloading and installing a program by using an online conversion service instead. But be careful if you intend to add table of contents, internal links, footnotes and so on, you must necessarily use caliber. It is the best free conversion program that can convert, manage, transform and add functions. To learn more take a look at: Caliber eBook.

But let's find out immediately what are these free online tools that will allow you to view a text file in your eBook reader and convert a PDF to ePub.
In-ePub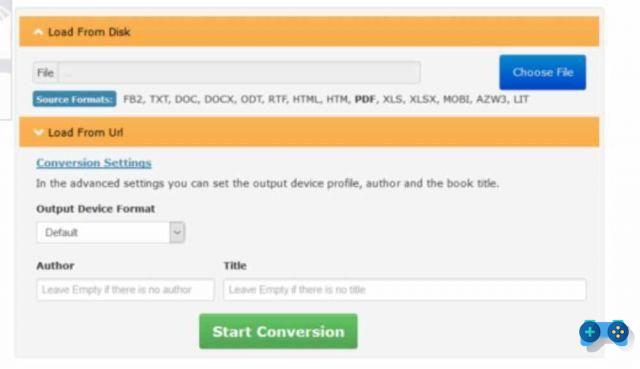 In-ePub, it supports a large number of formats and above all facilitates online conversion from PDF to ePub, FB2 to ePub, HTML for ePub, MOBI for ePub, DOC to ePub and so on. To convert a document into ePub, you have to upload the files from your PC or enter the URL of the document and click on Start Conversation. The conversion takes place online in ePub format in no time. In-ePub also allows you to convert ePub to PDF, ePub to FB2, ePub to DOCX, ePub to TXT, ePub to RTF format.
Convert.Files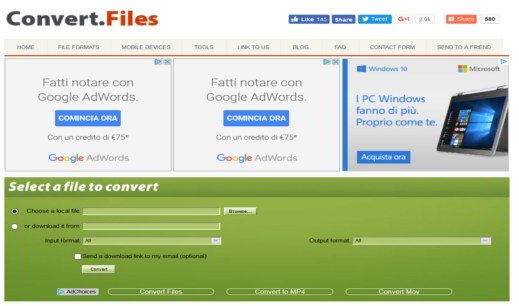 Convert-Files, is a universal converter that works by loading the file and indicating the output format. Besides the ePub it also supports photos and videos. Lots of input formats and output formats. To carry out the conversion, all you have to do is press after entering the conversion parameters Convert Files.
ConvertStandard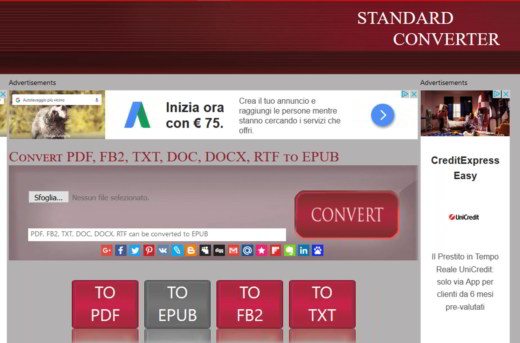 ConvertStandard, is an online converter capable of supporting major text formats to convert to and from ePub. To convert text files to ePub with ConvertStandard you need to select a text file on your PC by pressing the Browse button. After choosing and uploading it, press the red Convert button to convert it into ePub starting from one of the following formats: PDF, FB2, TXT, DOC, DOCX, RTF. In addition to ePub it also allows you to convert from ePUB, FB2, TXT, DOC, DOCX, RTF, DJVU to PDF, from PDF, EPUB, TXT, DOC, DOCX, RTF to FB2 and from PDF, EPUB, FB2, DOC, DOCX , RTF to TXT.

Go4Convert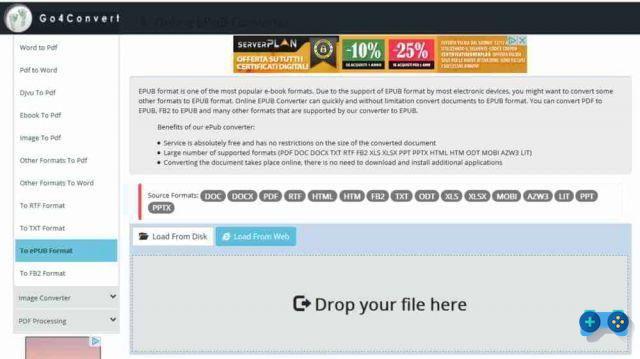 Go4Convert, simple and fast, converts documents in ePub format online and without limitation. It is a free service that can convert online, without downloading and installing additional applications, from PDF to ePub, from FB2 to ePub and many other formats (PDF DOC DOCX TXT RTF FB2 XLS XLSX PPT PPTX HTML HTM ODT MOBI AZW3 LIT) . To use it, you need to load the files from the hard disk, drag them into the window Drop your file here, And that's it.
Convertio
Convertio, easy to use, is an online convert of major formats to ePUB and allows uploading from PC, Dropbox, Google Drive or from a web link. The supported formats are not only text but also video, audio, font, vector, CAD and so on. The maximum size of the converted files must be 100MB and they can also be saved on the Dropbox and Google Drive clouds.
ZamZar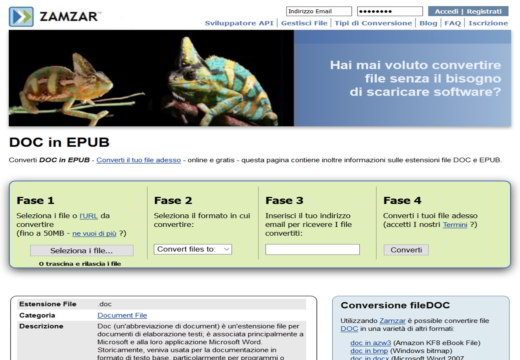 ZamZar, is a universal converter that supports many formats. You can upload files up to 50 MB in size from your PC. Once you have chosen one of the many formats highlighted in the Convert Files to box, you can enter your email address to receive the converted file conveniently in your email. When finished, press the gray Convert button and that's it.
To ePub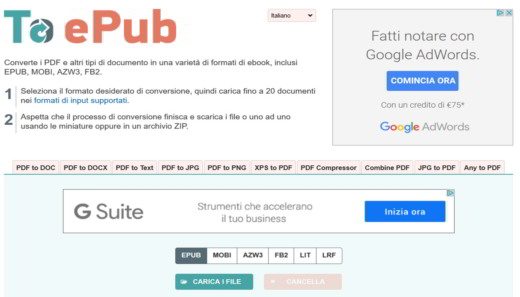 To ePub, has the particularity of allowing multiple conversion of up to 20 files at a time. You can then download the ePubs individually or as a single zip file. Convert PDFs and other document types to many eBook formats including ePub, MOBI, AZW3 and FB2. To convert, you must upload the supported document and wait for the conversion process to complete.

Online-Convert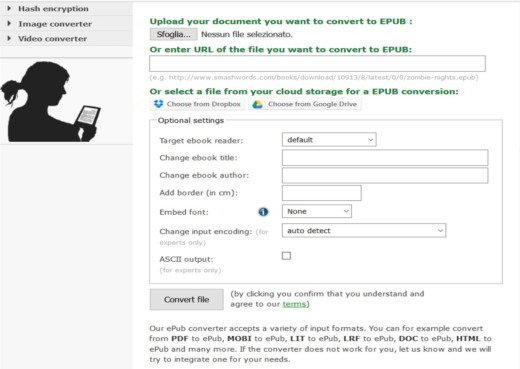 Online-Convert, is a complete online converter, which also allows you to integrate fonts and upload files from Dropbox or Google Drive. This converter accepts a wide range of input formats. You can convert PDF to ePub, MOBI to ePub and much more. To use it you have to browse and select a file to convert on your PC, or indicate a URL to convert the file to ePub or select a file from your cloud to convert it to ePub.