Here is a quick guide for disable auto play Facebook video which annoys not a little the users who surf the Zuckerberg social network in the newspaper in search of interesting news.
La automatic video playback inserted by Facebook in its pages it is the element that lately is dividing the users of the famous Social Network.
Disable Facebook video autoplay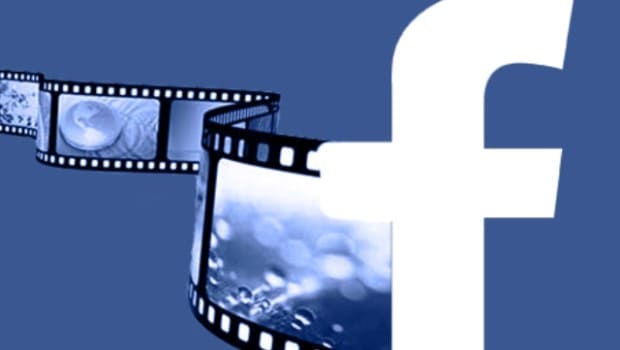 Even if the videos are without audio, for many users it is a considerable annoyance, since while scrolling through the daily news, the movie starts automatically without any tap or video click by the user.
For others, autoplay doesn't seem to cause much trouble, although it's always best to be aware of how disable it, for both mobile and desktop PC owners.
How to disable Facebook video autoplay on smartphone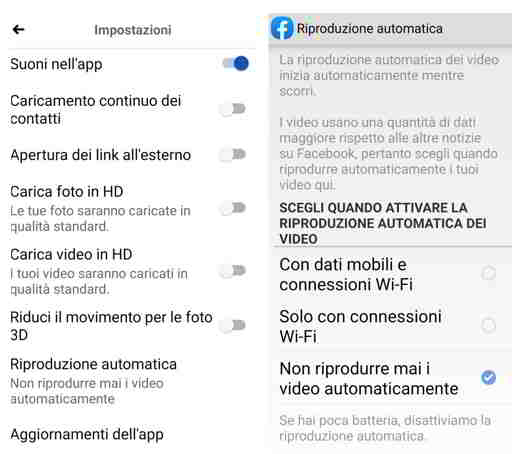 As far as the smartphone Apple and Android, la automatic playback of videos on Facebook may be locked going up Settings and Privacy > Settings. Scroll down to find the section Multimedia content and contacts and click on it. Then go on Automatic playback, and among the many items put a tick on Never play videos automatically.

How to disable Facebook video autoplay on PC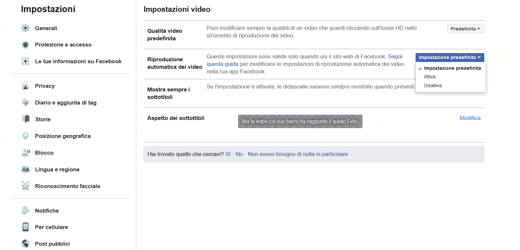 From desktop o portatile, instead, it is necessary to go to the Settings and Privacy > Settings of Facebook and access the section Video, in the left column. Center of page, below Settings video, to the item Automatic video playback, awarded his Default setting to check the item disable instead of Attiva.
Other useful articles
How to recover photos and videos on Facebook
How to log into Facebook without an account
How Facebook Messenger Rooms works