Earn money with video games simply playing, writing guides or doing game testing is a way to make extra money and finance your passions. Are you a video game enthusiast and would you like to make money sitting comfortably in front of your computer? You must know that there are online services that allow you to transfer your games live with paying public and even with sponsorships.
But let's go in order and try to understand what are the services that offer these opportunities and above all how to make money with video games.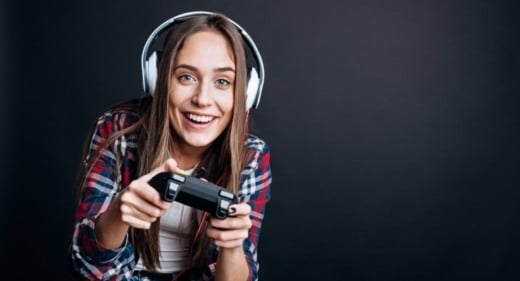 Use Youtube to earn with videogames it's the easiest way to make money. Also Twitch is another online service that has reached a certain level of popularity and offers a satisfactory monthly income.
Both Youtube and Twitch offer online live streaming services that allow those who make them to broadcast everything that happens on the PC. The broadcaster is none other than the user who by creating content spreads them while the followers decide as viewers to pay a monthly fee to subsidize the channel.
To become a broadcaster you first need a good performing computer and a fast Internet connection. Also you have to be a good player and offer tricks, solutions and advice that others do not know.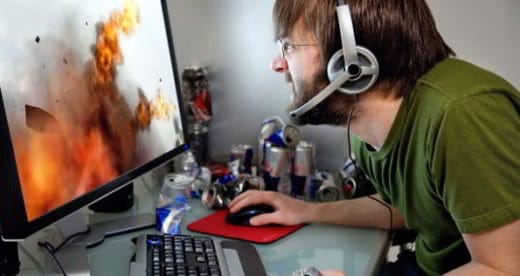 Note that not all computers meet the requirements of a professional gamer. To make money with video games, the best Gaming PCs I can recommend are:
Acer Predator G6-710 to be combined with the 35-inch monitor Acer Predaror Z35.
Asus RoG Titan G50AB Family Republic of Gamers also available in other models and can be combined with the 27-inch monitor from Asus RIF SWIFT PG279Q.
How to make money with Youtube
To stream your game footage with Youtube you must first become part of the Partner Program. To enter it, a series of requirements must be met. First, you need to have an active video channel that has never violated copyright law by posting copyrighted material.
Furthermore, the videos already online must show content appreciated by advertisers and respect a series of parameters listed on Youtube. It will then be necessary to sign a convention that varies according to the country from which it is transmitted.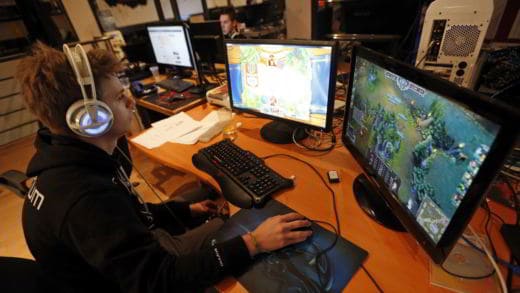 Please note that Youtube pays in dollars and based on the amount of views. Based on advertisers' costs per 1000 views you can earn between $ 5 and $ 7.
Once you enter the Partner Program you will be able to access the live broadcast functions by creating a new page. Before starting with the live streaming I suggest you take a look at the Configuration panel to check the audio and video settings best suited to the content you want to broadcast.
You can test the microphone volumes and check the quality of the webcam settings. This will allow you to avoid embarrassment in case of malfunctions.
How to make money with Twitch
Il servizio Twitch it does not offer the possibility to adjust parameters before broadcasting but it is still a very valid alternative to Youtube.
To join the Twitch Partner Program, you must prove that you have at least 500 followers. Less than that amount, you will have no financial return unless you have viewers willing to pay you $ 5 a month. Even if you are not a partner, 200 followers are enough for a monthly income of $ 1.000.
With Twitch during your broadcasts you can insert paid advertisements and receive financial donations from your fans.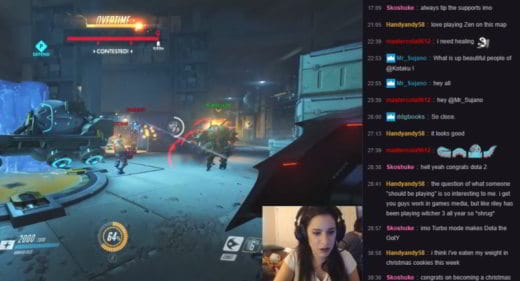 Finally, once the minimum threshold to become a Partner is exceeded, Twitch provides for the payment of a premium from 0.70 to 1.40 dollars for every 1.000 views.
An advantage of Twitch on Youtube is the latency, which is the difference between the start of the broadcast and the one in which viewers receive it. On Youtube the delay is 2 minutes on Twitch the delay is only 10/20 seconds. The reason is due to the fact that Twitch focuses a lot on the direct line between broadcaster and followers both for any donations and for the chat section that occupies the entire right side of the screen and serves to manage any questions.
If on the deferred side Twitch is a step forward compared to Youtube on the video game side it must use for those games that do not integrate streaming support it must make use of XSplit. It is a free program downloadable from the official website. Unfortunately it is only available in English even if the installation and configuration do not present particular problems.
To work with Xsplit you will need to use a powerful PC and an Internet connection with a high transfer rate of upload data.
Finally, the quality of the video streaming (FPS) must be at least 30 frames per second with a resolution of 720 pixels. If you want to transmit videos with high quality at 60 GPS and with a resolution of 1.080 pixels, you must necessarily have an upload value of at least 5 Mbps.
How to write video game guides
If you like writing but also playing video games you can combine the two passions and start earning, how? Killerguides is an online service that offers many guides on MMO video games (acronym for Online Mass Multiplayer).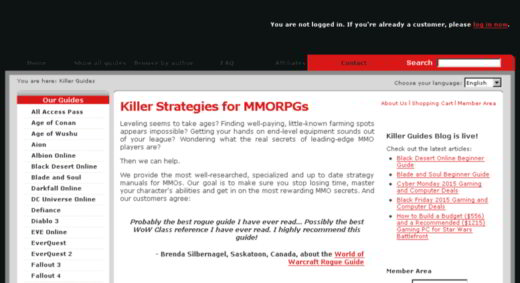 Usually the guides we are talking about are eBooks of about 80 pages and they are sold at a cost of 30 dollars. Earnings are in the form of royalties. Once the game eBook is published, you will need to keep the guide up to date as long as the game is on the market. This will guarantee you more reality shows.
At the end of the writing of the guide, promote it on the Forum and social networks.
How to become a Videogame Tester
Do you want to become a game taster? Testing the video games of the gaming giants is definitely a well-paid activity. That's why if you are looking for a site where you can review interesting games, you can't help but know GamingJobsOnline.
To become a game tester in Gaming Jobs Online you need to register on the site and become a member by paying a subscription fee of 30 euros per month, paying only 1 euro for the first week. After trying the online service, you can still decide to give up and get back the amount paid up to 60 days.
With Gaming Jobs Online you get paid to review video games by playing them. You can receive new video games and accessories to carry out your tests and you can even be invited to conventions or launches of new products. Finally you will have access to cheats and codes of all the games you will test.
As for the payment, in addition to reviewing games for a total of 30 euros per hour, you can earn: seeing game trailers from 4 to 25 dollars an hour, doing online surveys from 5 to 75 dollars per survey, trying new consoles or controller and participating in focus groups for $ 150 an hour.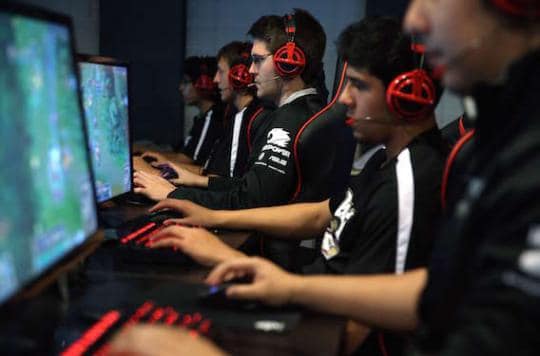 If you want to avoid paying entry fees, I recommend PlayerResearch. The site pays a fixed fee to play 45 minutes by giving feedback and answering specific questions.
Other solutions are GameTesters. By playing at any time you can get payouts of between $ 50 and $ 150.
To conclude, here are some links to become a game tester in sites of considerable importance in the gaming world:
Nintendo Game Tester
Global Beta Test Network
Indeed
ZipRecruiter
Glassdoor
CareerBuilder